Records fall at Copenhagen Marathon (long version)
The 40th edition of Telenor Copenhagen Marathon (IAAF Bronze Label) saw both Danish all-comers´ records being broken.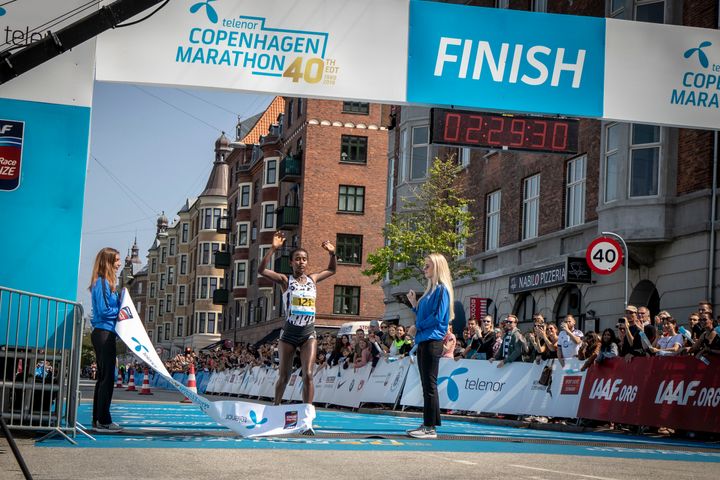 A line of records were all broken at Sunday´s Telenor Copenhagen Marathon. Not only did Jackson Kibet Limo smash the course record in the Danish capital with a winning time of 2:09,54 hours; the 31-year-old Kenyan also produced the fastest time ever on Danish soil, lowering the previous best set in Odense back in 2012 with nearly two minutes.
With his time of 2:09,06 from Paris 2014, Limo did have the best PB of all. At 30K, however, all seemed to be set for a duel between the debutant Victor Kiplimo (KEN) and Ethiopia´s Gebre Roba Yadete. The two runners broke free from the leading pack after 29K, but a few kilometers later Yadete couldn´t no longer keep up with the pace. Then at 37K, out of nowhere, Limo emerged and took the lead, building up a gap of 70 seconds for the last five kilometers.
"My goal was to break the course record. I ran my own race, but at 25K I started to feel a minor hamstring. Luckily it disappeared after 32K," said Limo who despite victories at marathons in Osaka 2013 and Porto 2017 regarded today´s win at his most important of his carrier.
The weather conditions were almost perfect to begin with: 14 degrees, a cloudy sky and hardly any wind. Soon after, however, the sun broke through and made it summerlike in the streets of Copenhagen. 11 runners passed the half marathon mark in 1:04,18, but it turned out to be too difficult to keep the pace for the second half.
Ethiopians take 1-2-3
In the women´s race, Ethiopia took the first three spots. The winner, Etalemahu Habtewold, covered the classic 42,195 km in a personal best of 2:29,29, thereby improving the course record from 2010, which also stood as an all-comer´s record.
Two Danish male pacers led a group of four women through the first half in 1:13,33. The 2:27-pace turned as well out to be to tough to keep up with. With 10 kilometers to go, Habtewold was alone in the lead. Her compatriot Dinknesh Mekash reached her again with only five kilometers to go, but in the end had to settle with a second spot 53 seconds after Habtewold.        
With 13.280 participants, the 40th anniversary edition of the race could register another record as the biggest marathon race in Denmark ever. It was as well the first staging of Telenor Copenhagen Marathon as an IAAF Bronze Label Road Race.  
40th Telenor Copenhagen Marathon (IAAF Bronze Label) – 19th May
Men
1. Jackson Kibet Limo, Kenya 2.09,54 – Course Record
2. Victor Kiplimo, Kenya 2:11,04
3. Gebre Roba Yadete Ethiopia 2:11,58
Women
1. Etalemahu Zeleke Habtewold, Ethiopia 2:29,29 – Course Record
2. Dinknesh Mekash, Ethiopia 2:30,22
3. Aberu Ayana Mulisa, Ethiopia 2:34,39
Billeder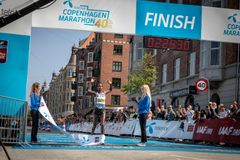 Information om Sparta Atletik og Løb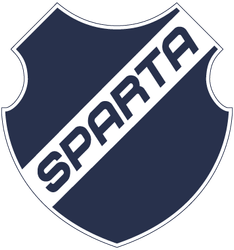 Sparta Atletik og Løb
Gunnar Nu Hansens Plads 11
2100 København Ø
35 26 69 00
https://sparta.dk/
Sparta Atletik & Løb arrangerer op mod 20 løb årligt, heriblandt Copenhagen Marathon, Copenhagen Half Marathon og DHL Stafetten Kbh. 
I Sparta Atletik får børn og unge mulighed for at løbe, springe og kaste sig ud i atletikkens discipliner. Desuden udvælges unge talenter, som udvikles til at præstere deres absolut bedste.
Derudover kan man med Sparta Løb kombinere løbetræning med socialt samvær, og der er plads til løbeglade medlemmer på alle niveauer