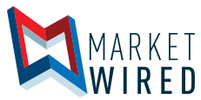 Rackspace Hosting
UK Population Saving 51.4 Million Hours per Month Thanks to Disruptive Apps and Online Tools
Consumers Save an Average of 2.2 Hours per Month, With Convenience (51%), and Saving Time (45%) Ranked Above Saving Money (25%) as Top Benefits
Over Two Thirds (68%) of UK Consumers Feel No Loyalty to Traditional Brands When It Comes to Swapping Them for the Convenience Offered by Apps and Online Tools
Further Adoption Being Held Back by Security (36%) and Data Privacy Concerns (33%)
LONDON, UNITED KINGDOM --(Marketwired - July 07, 2016) - According to research commissioned by Rackspace® (NYSE: RAX) and carried out by Opinium(i), UK consumers using disruptive technologies -- such as smartphone and desktop apps, and online tools -- are saving an average of 2.2 hours per month, a total of over 51.4 million hours across the country(ii). Consumers also reported that convenience (51%) and time savings (45%) are more important than spending less money (25%) as advantages of these apps and services.
Over two thirds (68%) of the 2,007 UK consumers surveyed report no loyalty to traditional brands when given the option of switching to the new wave of disruptive technologies to source products and services. This means that businesses need to avoid complacency and disrupt their own industries to maintain relevance and avoid losing customers to start-ups and more agile competitors.
Priorities for would-be disruptors
For businesses looking to embark upon disruption strategies, consumers provided useful guidance on their likes and dislikes when it comes to their criteria for choosing apps or online tools. Two thirds (66%) said that ease of use is their top priority, followed by time saving (54%) and saving money (47%).
Amongst the factors holding consumers back from using more disruptive technologies, concerns about security (36%), data privacy (33%) and lack of space on their devices (24%) were ranked highest.
Recently backed by the largest equity crowdfunding raise in the world (£3.99m) , goHenry is an example of a business that has turned to technology to disrupt the traditional banking sector. Established with a mission to make the next generation of young people better at managing their money than the last, goHenry is the first fully digital family banking solution designed for children, teens and their parents. The company offers a pre-paid debit card and app with unique controls. These tools help children learn to earn, save and spend responsibly, whilst giving parents peace of mind and an easy way to pay pocket money.
Alex Zivoder, CEO at goHenry says: "There aren't many industries that have as many large established players as the banking and finance sector does. But as we've seen, this hasn't stopped smaller fintech companies disrupting the market with digital services that appeal to consumers who want a quicker, more convenient alternative to traditional services. It's very difficult for the bigger businesses to compete with these much more agile companies that use the cloud to support their fast paced growth."
Darren Norfolk, UK Managing Director of Rackspace, said: "Thanks to the sharing economy and a boom in machine learning and cloud capabilities, many industries have seen disruption in recent years -- with more expected in the near future. With brand loyalty a thing of the past, legacy brands are even more ripe for disruption than they might believe. This means that they must build in some of the same convenience and time saving factors that start-ups are creating, or risk being disrupted -- or even put out of business entirely."
The gap between consumer requirements and business capabilities
Rackspace recently worked with IDG Connect(iii) to understand IT professionals' attitudes towards disruptive technologies, and found that there may be a gap between what consumers want and what businesses are ready to deliver. As many as 85% of business decision makers report multiple barriers within their organisation holding them back from innovating or disrupting their product or service offering. Insufficient IT budgets (50%) and organisational concerns over security (46%) were both highlighted as the main barriers to increased innovation.
With consumers no longer turning to traditional brands by default, this gap presents an issue for established businesses looking to compete with start-ups and disruptors.
Norfolk continues: "Companies have no time to waste and need to turn to agile, easily scalable technologies to accomplish transition. Switching to the cloud can help businesses to easily create and rollout new tools to customers, and keep these up to date with the latest features while taking advantage of technology innovations. These include the Internet of Things, which brings with it a big increase in data that companies will need to figure how out to collect and harness to help them compete. Once this digital transformation process is complete, businesses will find it easier to adopt a 'mobile-first' strategy and attract the best developers to fuel future growth."
As a major disruptor of the travel sector, lowcostholidays has used the cloud to continuously update its business model and provide a better service to holidaymakers. Francesco De Marchis, CTO, comments: "To be disruptive, a business must create an environment that allows for experimentation and flexibility. By bringing in cloud technology, we were able to try different processes and ideas, and test them quickly and safely. Once assessed, we could implement the best and learn from the others. This type of environment is vital for disruption and helped fuel our growth: with no limits on our developers, we can innovate and stay ahead of the industry."
Tips for businesses looking to be disruptors -- and not disrupted
To guide business leaders in driving digital transformation in their own organisation, Rackspace recommends:
Do the homework and know how customers engage with you
Almost half (45%) of consumers say the downside of using online tools and apps is that they are less personal than the traditional way of doing things. Minimise this perception by taking the time to find out how your customers currently interact with your organisation and look at ways to make this experience not only more convenient, but more expedient for them. By doing the necessary market research, you will also be able to identify if there are potential customers you are missing out on by only using traditional delivery methods.
Start with small projects, fail fast -- and learn from success and mistakes
No business can expect to achieve widespread digital transformation across the business at once. Instead, try small projects at first to achieve proof of concept. As well as providing the opportunity to trial (and fail) faster with lower risk and investment, this will allow senior management to see initial success, which will help ensure they buy in to bigger initiatives later on.
Make investments in line with the returns you expect
It can be tempting to invest in the latest, buzzworthy technology without a clear business case. However, it is always advisable to align costs with anticipated revenue uplifts. This will ensure that you don't overstretch the business while keeping teams accountable to generate the returns they planned.
Build in security from the start
Without the right security in place to protect your customers' private data, digital projects have the potential to become a major threat to your business' reputation and bottom line if you're the victim of a cyber-attack. With a third of consumers (36%) saying that security concerns hold them back from more use of apps and online tools, ensure that every digital innovation your organisation implements, has the necessary level of protection and security to identify and mitigate threats as quickly as possible.
Make the most of the Cloud to scale quickly
When building digital apps or online tools ensure that your organisation optimises its use of cloud technology, as the advantages of doing so can be twofold. Firstly, your organisation will have the ability to create something that is easily and quickly scalable in the long term. In addition, the incorporation of cloud technology means that apps and online tools will be lightweight for your organisation to host and won't take up too much room on those devices used by your customers -- a concern for a quarter (24%) of consumers.
About Rackspace
Rackspace (NYSE: RAX), the #1 managed cloud company, helps businesses tap the power of cloud computing without the complexity and cost of managing it on their own. Rackspace engineers deliver specialized expertise, easy-to-use tools, and Fanatical Support® for leading technologies developed by AWS, Google, Microsoft, OpenStack, VMware and others. The company serves customers in 120 countries, including more than half of the FORTUNE 100. Rackspace was named a leader in the 2015 Gartner Magic Quadrant for Cloud-Enabled Managed Hosting, and has been honoured within the top 100 Great Places to Work for the past 11 years. Learn more at www.rackspace.co.uk .
Forward Looking Statements
This press release contains forward-looking statements that involve risks, uncertainties and assumptions. If such risks or uncertainties materialize or such assumptions prove incorrect, the results of Rackspace Hosting could differ materially from those expressed or implied by such forward-looking statements and assumptions. All statements other than statements of historical fact are statements that could be deemed forward-looking statements, including any statements about Rackspace survey results that may suggest trends for the industry; any statements relating to expected or predicted behaviours of consumers and the impact of cloud computing; any statements of expectation or belief directly relating to Rackspace business derived from the survey results; any statements of expectation or belief regarding future events, and any statements of assumptions underlying any of the foregoing. Risks, uncertainties and assumptions include a substantial margin of error in the survey results, inconsistencies in respondent's understanding and Rackspace's analysis of survey questions and results, the possibility that expected benefits from any shift in consumer behaviour may not materialize as expected; the achievement of expected operational results from any shift in consumer behaviour; changes in the economy, technological and competitive factors, regulatory factors and other risks that are described in Rackspace Hosting's Form 10-Q for the quarter year ended March 31, 2016, filed with the SEC on May 10, 2016. Except as required by law, Rackspace Hosting assumes no obligation to update these forward-looking statements publicly, or to update the reasons actual results could differ materially from those anticipated in these forward-looking statements, even if new information becomes available in the future.
(i) Rackspace commissioned independent research with a sample of 2,007 UK consumers. The research was conducted on behalf of Rackspace by Opinium between 25-31 May 2016.
(ii) 921 of the 2,007 respondents reported saving some time through apps and online tools (Q3, 45.89% of the sample). Of these, the mean time saved was 2.2 hours (Q3b). On last estimate, the total UK adult population was 50,909,583 (source ). On average, this leaves 23,363,096 consumers saving some time. Multiplying this by the mean amount gives an average of 51,396,610 saved per month.
(iii) IDG Connect conducted a survey on behalf of Rackspace to gain insights into the views of IT professionals about Disruptive Technology. Research has been conducted using an online survey with over 150 respondents.
Information om Marketwired
Følg pressemeddelelser fra Marketwired
Skriv dig op her og modtag pressemeddelelser på mail. Indtast din mail, klik på abonner og følg instruktionerne i den udsendte mail.
Flere pressemeddelelser fra Marketwired
I vores nyhedsrum kan du læse alle vores pressemeddelelser, tilgå materiale i form af billeder og dokumenter, og finde vores kontaktoplysninger.
Besøg vores nyhedsrum