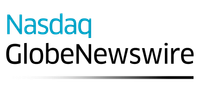 PubMatic, Inc.
New PubMatic White Paper Goes Beyond Bots and Dives Deeper to Provide Tangible Insights About Inventory Quality
As Brand Spend Moves to Programmatic, PubMatic Pushes for a Broader View of Quality to Protect Media Buyers and Publishers
REDWOOD CITY, Calif., Oct. 02, 2018 (GLOBE NEWSWIRE) -- PubMatic , the publisher-focused sell-side platform (SSP) for an open digital media future, today released a new educational white paper that sheds light on the the various elements that affect inventory quality, "Understanding Inventory Quality: Thinking Beyond Bots." This report provides in-depth insights from the evolving definition of inventory quality and what buyers and publishers should be aware of to thrive within the ever-changing programmatic space.

The ANA and WhiteOps found that economic losses from digital ad fraud reached $6.5 billion in 2017, and while the industry often equates 'inventory quality' with (bot) fraud, it is important for buyers and publishers to take a broader, more holistic view of quality in order to capitalize on the potential of programmatic brand ad spend. According to eMarketer , digital is expected to account for approximately half of all global media ad spend by 2020, with programmatic being the increasingly favored channel of choice.
PubMatic continues to be a leader and champion of increased transparency and quality in the programmatic landscape. Driven by the company's Director of Inventory Quality, Eric Bozinny, this report defines and examines the different categories of inventory quality. PubMatic explains how each concept works, sharing case studies of fraud and quality concerns that have been identified and eradicated from the PubMatic platform, plus actionable fraud-prevention steps for buyers and sellers.
This white paper examines the concepts of:
Non-Human Traffic (i.e. bots, adware and malware, etc.)
Low-Value Human Traffic (i.e. click bait, acquired traffic, etc.)
Practices that Deceive and Obfuscate (i.e. domain spoofing, ad injection, etc.)
Mobile In-App Inventory Quality
The Future State of Quality
"Quality starts with content and continues with monitoring. The current focus on cleaning up ad fraud, though critical to ensuring the long-term health of the digital advertising ecosystem, serves as a distraction to the greater issues important to the industry," says Bozinny. "Understanding how sites are created, designed and operated opens the door to making smart inventory quality policy."
PubMatic's white paper provides greater visibility into and education about the evolving definition of inventory quality and offers guidance for how buyers and sellers can stay ahead of bad actors in the supply chain. Now, more than ever, there is a need to move the entire industry forward toward a cleaner, more transparent programmatic ecosystem.
To download a copy of the white paper, please visit: https://pubmatic.com/reports/ understanding-inventory-quality / .
About PubMatic
PubMatic is a publisher-focused sell-side platform for an open digital media future. Featuring leading omni-channel revenue automation technology for publishers and enterprise-grade programmatic tools for media buyers, PubMatic's publisher-first approach enables advertisers to access premium inventory at scale. Processing over 12 trillion advertiser bids per month, PubMatic has created a global infrastructure to drive publisher monetization and control over their ad inventory. Since 2006, PubMatic's focus on data and technology innovation has fueled the rise of the programmatic industry as a whole. Headquartered in Redwood City, California, PubMatic operates 13 offices and six data centers worldwide.
PubMatic is a registered trademark of PubMatic, Inc. Other trademarks are the property of their respective owners.
Press Contact:
BlastPR
pubmatic@blastpr.com
Subscribe to releases from Globenewswire
Subscribe to all the latest releases from Globenewswire by registering your e-mail address below. You can unsubscribe at any time.
Latest releases from Globenewswire
In our pressroom you can read all our latest releases, find our press contacts, images, documents and other relevant information about us.
Visit our pressroom