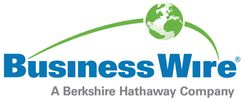 PHARNEXT
Pharnext to Showcase PLEOTHERAPY™ R&D Platform at the 8th Annual Global Orphan Drug Conference
Regulatory News:
Pharnext SA (Paris:ALPHA) (FR0011191287 - ALPHA) , a biopharmaceutical company pioneering a new approach to the development of innovative drug combinations based on big data genomics and artificial intelligence, today announced that Rodolphe Hajj, Ph.D., the Company's Chief Pharmacology Officer, will present at the 8th Annual Global Orphan Drug Conference.
The presentation will take place as follows:
Date & Time: Wednesday April 25th at 4:40 pm EST
Title: "Next generation drug repurposing using network pharmacology to develop new therapeutic entities for rare diseases"
Venue: Gaylord National Harbor Hotel, Oxon Hill, MD, U.S.
Pharnext's team will also attend the 2018 American Academy of Neurology Annual Meeting as a first-time exhibitor (booth 908). The meeting will take place on April 21-27, 2018 in Los Angeles, CA, U.S.
If you are interested in meeting the Pharnext management team during these events, please send an email to contact@pharnext.com .
About Pharnext
Pharnext is an advanced clinical-stage biopharmaceutical company developing novel therapeutics for orphan and common neurodegenerative diseases that currently lack curative and/or disease-modifying treatments. Pharnext has two lead products in clinical development. PXT3003 is currently in an international Phase 3 trial for the treatment of Charcot-Marie-Tooth disease 1A type and benefits from orphan drug status in Europe and the United States. The results of this trial are expected in the second half of 2018. PXT864 has generated positive Phase 2 results in Alzheimer's disease. Pharnext has developed a new drug discovery paradigm based on big data genomics and artificial intelligence: PLEOTHERAPY™. The Company identifies and develops synergic combinations of drugs called PLEODRUG™ offering several key advantages: efficacy, safety and robust intellectual property. The Company was founded by renowned scientists and entrepreneurs including Professor Daniel Cohen, a pioneer in modern genomics, and is supported by a world-class scientific team.
Pharnext is listed on Euronext Growth Stock Exchange in Paris (ISIN code: FR0011191287).
For more information, visit www.pharnext.com .
View source version on businesswire.com: https://www.businesswire.com/news/home/20180419005935/en/
Contact:
Pharnext
Xavier Paoli
Chief Commercial Officer
+33 (0)1 41 09 22 3030
contact@pharnext.com
or
Investor Relations (Europe)
MC Services AG
Anne Hennecke
+49 211 529252 22
anne.hennecke@mc-services.eu
or
Investor Relations (U.S.)
Stern Investor Relations, Inc.
Matthew Shinseki
+1 212 362 1200
matthew@sternir.com
or
Financial Communication (France)
Actifin
Stéphane Ruiz
+33 (0)1 56 88 11 15
sruiz@actifin.fr
or
Media Relations (Europe)
ALIZE RP
Aurore Gangloff
Caroline Carmagnol
+33 (0)1 44 54 36 66
pharnext@alizerp.com
or
Media Relations (U.S.)
RooneyPartners
Kate Barrette
+1 212 223 0561
kbarrette@rooneyco.com
Subscribe to releases from Business Wire
Subscribe to all the latest releases from Business Wire by registering your e-mail address below. You can unsubscribe at any time.
Latest releases from Business Wire
In our pressroom you can read all our latest releases, find our press contacts, images, documents and other relevant information about us.
Visit our pressroom