Panel discussion at Ukraine House in Denmark: How to Nurture a Culture of Responsible Citizenship?
Ukraine House in Denmark will host a panel discussion: How to Nurture a Culture of Responsible Citizenship? Danish and Ukrainian Models from the Past and for the Future. It will take place at Christianshavn, Gammel Dok, Strandgade 27B, 1401 København on 31st of March at 16:00.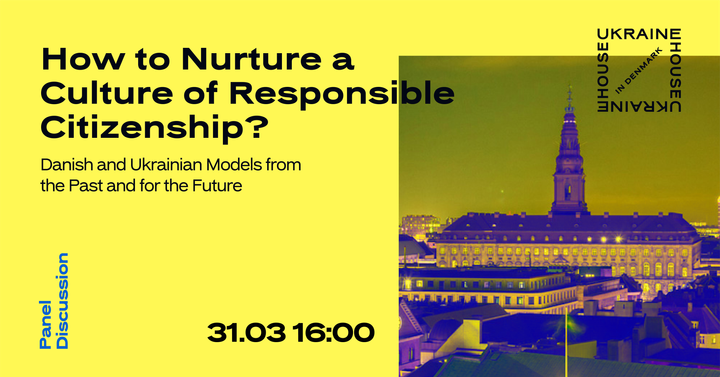 We often say "people are key" or "youth is the future" but how can we support them through all the turbulence of the present and prepare for the future, all amidst the largest war on the European continent since WWII? Surviving the war, the housing crisis, recession, climate change, mental health issues. According to the Global Bildung Network, Bildung in Denmark served as the combination of the education and knowledge necessary to thrive in one's society, and the moral and emotional maturity to be both a team player and have personal autonomy, knowing one's roots and being able to imagine and co-create the future. Bildung has been instrumental in building the strong democratic and prosperous Denmark we know.
In Ukraine, the model of Prosvita or Enlightenment from the early 20th century and practices of the major investors into Ukrainian culture among the societal, religious and business leaders of the past have enabled Ukrainians to persevere against all persecutions of totalitarianism and build a strong civil society in the 21st century.
What can we learn from the Danish and Ukrainian models of responsible citizenship identity formation from the past, that can help ensure a continuously thriving society in Denmark and a resilient, ready to any challenges, dynamic society in Ukraine? How can we support each other in educational and culture development models ensuring the democratic and peaceful future for Europe?
In this session we will explore Ukrainian and Danish models from the past that have nurtured particular Danish and Ukrainian identities and how they may evolve in the future:
Speakers:
Sophia Opatska, a prominent Ukrainian educator, vice rector, Ukrainian Catholic University, co-founder, Lviv Business School
Lene Rachael Andersen, a Danish author, economist, futurist, and philosopher, president, Nordic Bildung, member of the Club of Rome
And representatives of Danish Foundations making long-term investments into civic education, culture and democracy building
Moderator: Nataliia Popovych, chairperson, Ukraine House in Denmark, co-founder of the Ukrainian Academies of Leadership, co-founder, Resilient Ukraine
When: March 31 at 16:00
Address: Gammel Dok, Strandgade 27B
Tickets: 60 DKK, free for media professionals and Ukrainian refugees
Social media:
For more information, please contact Nataliia Popovych, Chairperson, Ukraine House in Denmark, +45 29 74 47 05
About Ukraine House in Denmark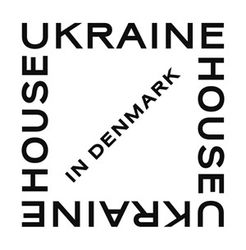 Ukraine House in Denmark
Gammel Dok, Strandgade 27B
1401 København
http://ukrainehouse.dk
The Ukraine House in Denmark is a civil society organisation of Ukrainian cultural diplomacy based in Copenhagen. Its mission is to form an enduring positive influence of Ukraine on Ukrainian-Danish cooperation, security, and lasting peace in Europe.