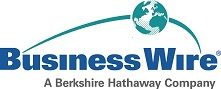 PA-KNOPP-BIOSCIENCES
Knopp Biosciences Announces Publication of Eosinophil-Lowering Effects of Dexpramipexole in Multiple Clinical Trials
Knopp Biosciences LLC today announced the publication of results from multiple clinical trials demonstrating the eosinophil-lowering effects of dexpramipexole, a small molecule treatment in development for eosinophil-associated diseases.
Eosinophils are white blood cells associated with inflammation in numerous diseases, including hypereosinophilic syndromes (HES), eosinophilic asthma, and chronic rhinosinusitis with nasal polyps. Dexpramipexole is an orally available small molecule in development for the treatment of HES, with a Phase 2 trial in eosinophilic asthma also planned to begin in the second half of 2017.
"The totality of the evidence to date, across multiple clinical studies in multiple indications, demonstrates that dexpramipexole is a targeted eosinophil-lowering agent with eosinophil-lowering effects equal to or greater than monoclonal antibodies against interleukin-5 or its receptor," said Michael Bozik, M.D., president and CEO of Knopp Biosciences. "These newly released data strengthen our plans to rapidly advance dexpramipexole as a novel non-steroidal, orally available treatment in both HES and eosinophilic asthma."
In a poster presentation (abstract #202) to the 2017 American Academy of Allergy and Immunology (AAAAI) in Atlanta, Georgia, data were reported from a Knopp-sponsored multicenter study of dexpramipexole in chronic rhinosinusitis with nasal polyps (CRSwNP) and eosinophilia. The Phase 2 trial was an open label study of dexpramipexole 300 mg/day in 16 CRSwNP subjects with baseline blood absolute eosinophil counts (AEC) ≥0.30x109 /L and polyp eosinophilia. Co-primary endpoints examined were change in AEC and change in total polyp score (TPS) from baseline to end of study. Change in nasal polyp eosinophil counts from baseline to end of study was an exploratory endpoint.
Baseline AEC was 0.525x109 /L. AEC at month 6 was 0.031x109 /L, a 94% reduction (p<0.001). 5 12 234 in the subjects with baseline and end-of-study polyp biopsies, tissue eosinophilia was reduced from eosinophils per high-powered field at to end of study, a 97% reduction (p="0.001)." there no significant tps despite profound reductions blood nasal eosinophils. dexpramipexole well tolerated drug-related serious adverse events. five elected continue on long-term extension study. p>
The magnitude of eosinophil lowering (>90%) by dexpramipexole further strengthen the rationale for its development in eosinophilic asthma, in which eosinophil lowering by anti-IL5 and anti-IL5Rα antibodies has been demonstrated to reduce exacerbations, as well as in other eosinophil-associated diseases.
Knopp also announced the publication of significant eosinophil-lowering effects of dexpramipexole in earlier Phase 2 and Phase 3 clinical trials in amyotrophic lateral sclerosis (ALS). The results were published in the journal Blood Cells, Molecules and Diseases . The article abstract is available at this link .
In the Phase 2 clinical trial, a double-blind, placebo-controlled, dose-ranging study of dexpramipexole in 102 ALS subjects, highly significant reductions from baseline in mean blood eosinophils were observed in the 150 mg/day (-69.9%, p  < 0.001) 300 and mg day (-43.5%,>p  < 0.001) 3 300 942 dose groups, respectively, at month 3. the significant eosinophil-lowering effect of dexpramipexole mg day was confirmed in phase clinical trial, a double-blind study als subjects randomized 1:1 to placebo or 300 mg daily treatment for up 18 months. 6, change from baseline blood eosinophil counts − 69.1% dexpramipexole-treated group>p  < 0.001), an effect that persisted through the end of study. p>
As previously announced , dexpramipexole has also demonstrated significant eosinophil lowering and corticosteroid sparing in an open label trial in hypereosinophilic syndromes.
ABOUT KNOPP BIOSCIENCES LLC
Knopp Biosciences, based in Pittsburgh, PA, USA, is a privately held drug discovery and development company focused on delivering breakthrough treatments for inflammatory and neurological diseases of high unmet need in clearly defined patient populations. Our clinical-stage small molecule, dexpramipexole, will be entering late-stage clinical studies in hypereosinophilic syndromes and Phase 2 clinical studies in eosinophilic asthma. Our preclinical platform is directed to small molecule treatments for neonatal epileptic encephalopathy, a devastating brain disorder of infants caused by a rare mutation in the KCNQ2 gene. For more information, visit www.knoppbio.com .
This press release contains "forward-looking statements," including statements relating to planned regulatory filings and clinical development programs for dexpramipexole. All forward-looking statements are based on management's current assumptions and expectations and involve risks, uncertainties and other important factors, specifically including the uncertainties inherent in clinical trials and product development programs, the availability of funding to support continued research and studies, the availability or potential availability of alternative therapies or treatments, the availability of patent protection for the discoveries and strategic alliances, as well as additional factors that may cause Knopp's actual results to differ from our expectations. There can be no assurance that dexpramipexole will be successfully developed or manufactured or that final results of clinical studies will be supportive of regulatory approvals required to market the product. Knopp undertakes no obligation to update or revise any such forward-looking statements, whether as a result of new information, future events or otherwise.
Knopp's pipeline consists of investigational drug products that have not been approved by the U.S. Food and Drug Administration. These investigational drug products are still undergoing clinical study to verify their safety and effectiveness.
View source version on businesswire.com: http://www.businesswire.com/news/home/20170307005329/en/
Contact:
Knopp Biosciences LLC
Tom Petzinger, +1-412-488-1776
tom@knoppbio.com
Link:
Information om Business Wire
Følg pressemeddelelser fra Business Wire
Skriv dig op her og modtag pressemeddelelser på mail. Indtast din mail, klik på abonner og følg instruktionerne i den udsendte mail.
Flere pressemeddelelser fra Business Wire
I vores nyhedsrum kan du læse alle vores pressemeddelelser, tilgå materiale i form af billeder og dokumenter, og finde vores kontaktoplysninger.
Besøg vores nyhedsrum