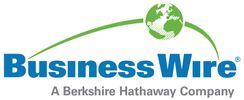 PA-HCL-TECHNOLOGIES
HCL Technologies Acquires Life Sciences and Consumer Services Provider C3i Solutions
HCL Technologies Limited  (HCL), a leading global IT services company, today announced the acquisition of C3i Solutions, a leader in multi-channel customer engagement services for the life sciences and consumer packaged goods (CPG) industries, from Merck & Co., Inc., Kenilworth, New Jersey, U.S.A. (known as MSD outside of the United States and Canada).
With this acquisition, HCL will complement its broad-based IT and business services capability with the additional depth that C3i has in the life sciences and CPG verticals. C3i's expertise in the clinical, pharmacovigilance, and pharma sales support domains and strong partnership with industry leading products in these respective areas will enable HCL's life sciences customers to become more patient-centric and offer services to IT and business stakeholders to improve healthcare outcomes. The acquisition also builds on HCL's 13+ year relationship with Merck & Co., Inc., Kenilworth, New Jersey, U.S.A. across enterprise and divisional IT and with services across HCL's Mode 1-2-3 offerings.
The deal will also build on HCL's footprint in consumer services, especially as an early leader in applying advanced analytics, IoT and creating digitised operations to create a better customer experience. The contributions of C3i Solutions will become even more important as the industry moves toward digital connections and becomes reliant on a strong, personalized experience.
"C3i's capabilities provide HCL with an innovative and complementary services portfolio and a vast customer base to further strengthen HCL's position as a leading technology solutions provider to the life sciences and consumer industries. This acquisition will allow HCL to help its life sciences customers become more patient-centric and develop solutions to address the digital revolution happening within their industry," said C Vijayakumar, President and CEO, HCL Technologies. "We were also attracted to C3i based on the strength of its management team and employee base, and we are excited to welcome them to the HCL family."
"HCL shares C3i Solutions' vision of offering innovative services with a focus on an excellent customer experience, which is why we viewed HCL as an ideal fit for C3i Solutions," said Joel Morse, President, C3i Solutions. "In addition to gaining the strength of the HCL product and services portfolio, our employees and customers will also benefit from HCL's deep technological capabilities and innovative approach, allowing us to continue delivering high-quality, value-added support that has been our hallmark."
Read more at: https://www.hcltech.com/press-releases/iot-works/hcl-technologies-acquires-life-sciences-and-consumer-services-provider-c3i
View source version on businesswire.com: https://www.businesswire.com/news/home/20180405005825/en/
Contact:
HCL Technologies
Ajay Davessar : Global Head, Corporate Communications
ajay.davessar@hcl.com
or
Anne Coyle : US Communications
anne.coyle@hcl.com
or
Debapriya Mondal : India Communications
debapriya.m@hcl.com
or
C3i Solutions
Jacqueline Hoover
jacqueline.hoover@c3isolutions.com
Link:
Social Media:
https://www.facebook.com/https://www.facebook.com/HCLTechnologies
Subscribe to releases from Business Wire
Subscribe to all the latest releases from Business Wire by registering your e-mail address below. You can unsubscribe at any time.
Latest releases from Business Wire
In our pressroom you can read all our latest releases, find our press contacts, images, documents and other relevant information about us.
Visit our pressroom