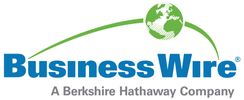 OXFORD-NANOPORE
Oxford Nanopore Prevails in Patent Ruling against Pacific Biosciences
Today the European Patent Office revoked Pacific Biosciences patent EP3045542 with claims to a single molecule sequencing process wherein two strands of DNA are linked by a connecting nucleic acid. The validity of the patent had been challenged by Oxford Nanopore.
The EPO ruled that the claims to a single molecule sequencing process were unsupported in the application and that the application only supported a template-directed synthesis sequencing method. As Pacific Biosciences were unwilling to accept this change, the patent was revoked.
The decision by the EPO is consistent with a recent decision by the International Trade Commission (ITC) to limit the claims of a related Pacific Biosciences US patent to template-directed synthesis.
View source version on businesswire.com: https://www.businesswire.com/news/home/20190122005733/en/
Contact:
Oxford Nanopore Zoe McDougall media@nanoporetech.com Website: https://nanoporetech.com/
Subscribe to releases from Business Wire
Subscribe to all the latest releases from Business Wire by registering your e-mail address below. You can unsubscribe at any time.
Latest releases from Business Wire
In our pressroom you can read all our latest releases, find our press contacts, images, documents and other relevant information about us.
Visit our pressroom