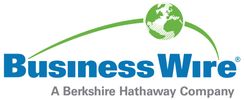 NY-UNITED-FIRST-PARTNERS
United First Partners Continues to Increase its Commitment to Research – Hires Another Four Analysts in London and New York
United First Partners ("UFP"), a leading independent Equity Research, Advisory and Brokerage firm, providing event driven and special situations equities research and execution, adds four analysts in London and New York.
UFP has hired Bruno Burki, as a London based research salesperson. Prior to joining UFP, Bruno was head of event driven research at Square Global Markets and previously a senior Associate in the UK M&A team at Barclays in London, where he advised corporates and financial sponsors on a wide range of strategic transactions. Bruno notably advised ENOC in their acquisition of the minorities' stake they didn't own in Dragon Oil, and International Power in their defence against GDF.
In addition, UFP hired Patryk Basiewicz (CFA) as a special situations analyst. Patryk joined UFP from Olivetree where he was a TMT Sector Strategist. At Olivetree, Patrick was responsible for formulation of investment ideas in European TMT equity space and handled fundamental aspects of Olivetree's Event-driven product. Previous roles include buyside analyst positions as well as management consultant at McKinsey & Co.
The London unit also hired Josh Rosen as a special situations analyst. Prior to joining UFP, Josh was an Investment Banking Associate at Citigroup in London in the FIG group, where he worked on large-cap M&A deals across the banking and insurance sectors, as well as IPOs and capital markets financing. Prior to this, Josh held roles in Wealth & Investment Management at Citigroup and Barclays in London and Geneva where he advised Ultra High Net Worth clients.
In New York, UFP reinforced its research team with the hiring of Maggie Bishop. She joins UFP from Wells Fargo Securities in Houston where she was an Analyst in the Energy Investment Banking Group, involved in a wide variety of mergers and acquisitions, capital markets financings and strategic advisory assignments for clients across the upstream, midstream, and oilfield services sectors.
United First Partners CEO Stephane Mardel commented: "One of UFP group's key strength is the delivery of unique, actionable and thorough research work across the globe. With the hiring of Bruno, Patryk, Josh and Maggie, UFP continues to offer one of the largest special situations research platform on the street, with diversified talents, covering multiple industries. These new hires help complement the skills of our existing established research teams in London and New York, demonstrating our commitment to producing top tier special situations research, and our desire to work relentlessly to maximise value for our clients."
About UFP and Mariana UFP
United First Partners is an independent global financial services firm, with a strong reputation and leading position in the Equities and Derivatives space. UFP's award winning research reflects UFP's commitment to excellence in Special Situations Research, providing best in class and in-depth research coverage on companies where specific events may act as a catalyst for material price actions, using fundamental analysis and unique in-house legal resources. United First Partners and Mariana entered into a strategic alliance in May 2017 to generate synergies across the group's complementary business lines and play an active role in the industry consolidation. Mariana UFP offers comprehensive cross-asset services in Europe & Australia (through Mariana UFP LLP, regulated by the FCA), in North America (through United First Partners LLC, SEC regulated and member of FINRA and SIPC) and in the UAE (through UFP Capital Markets (DIFC) Limited, regulated by the DFSA). The Mariana UFP group also offers structured products, advisory and asset management services.
View source version on businesswire.com: https://www.businesswire.com/news/home/20181001005471/en/
Contact:
United First Partners Stephane Mardel +442030174330 stephane.mardel@utdfirst.com
Subscribe to releases from Business Wire
Subscribe to all the latest releases from Business Wire by registering your e-mail address below. You can unsubscribe at any time.
Latest releases from Business Wire
In our pressroom you can read all our latest releases, find our press contacts, images, documents and other relevant information about us.
Visit our pressroom