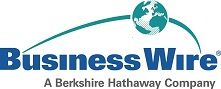 NY-SOTERIX-MEDICAL
Soterix Medical, Inc. Announces tDCS-LTE Depression Treatment Partnership Program for Clinicians and Medical Centers based on its Non-invasive Neuromodulation Platform
Soterix Medical, Inc. announced today that it is seeking physicians and clinical centers across the European Union (EU) to join its tDCS-LTE™ Depression Treatment partnership program. This announcement follows the receipt of CE Mark approval for its tDCS-LTE™ Therapy System for the treatment of Major Depressive Disorder (MDD) . As part of this program, Soterix Medical will directly work with medical administrators and physicians in helping them incorporate tDCS-LTE™ into their practice. Soterix Medical will provide specialized education, training, and treatment guidance based on validation of its technology at leading centers worldwide. Structured around regional hubs, the program will also provide physicians access to a patient referral program connecting patients to local physicians. Interested groups in the EU can contact the Soterix Medical immediately at contact@soterixmedical.com
"The Depression Treatment partnership program will expedite and simplify incorporating our technology into clinical practice," said Shani San Solo, VP Europe Business, Soterix Medical, "The tDCS-LTE™ Therapy System for Depression is the only transcranial Direct Current Stimulation (tDCS) technology designed for routine clinical use, including clinical-grade hardware, software, and accessories. We intend to directly educate physicians so that they get access to quality technology and are able to re-create successful treatment protocols."
Dr. Abhishek Datta, Soterix Medical Scientist and CTO explains, "This program continues to be part of Soterix Medical's mission to provide relief to patients worldwide. The program bridges the gap between tDCS experience at academic research studies and its application in medical practice. Our support of the most comprehensive tDCS clinical trials, allows us to immediately facilitate controlled transition to the practitioners' offices. Ultimately, clinicians choose Soterix Medical systems for the same reason as academic researchers: because patient safety and treatment efficacy cannot be compromised."
Soterix Medical's Partnership program includes support on the entire patient treatment pipeline, hands-on training and staff certification, and connection to our network of physician researchers. Guidance on integrating tDCS with other treatments such as rTMS and ECT is available.
Soterix Medical tDCS-LTE™ Therapy is a non-invasive, non-systemic therapeutic device that delivers low-intensity current to a region of the cerebral cortex, the part of the brain that controls mood. tDCS- LTE™ is a highly-promising therapy without the systemic side effects commonly associated with oral antidepressants.
View source version on businesswire.com: http://www.businesswire.com/news/home/20160517005466/en/
Contact:
Soterix Medical
Kamran Nazim, +1-888-990-8327
contact@soterixmedical.com
Information om Business Wire
Følg pressemeddelelser fra Business Wire
Ved at skrive dig op her, vil du modtage pressemeddelelser på mail når de udsendes. Indtast din mail og følg instruktionerne. Det er ligeså let at melde sig fra igen.
Flere pressemeddelelser fra Business Wire
I vores nyhedsrum kan du læse alle vores pressemeddelelser, tilgå materiale i form af billeder og dokumenter, og finde vores kontaktoplysninger.
Besøg vores nyhedsrum