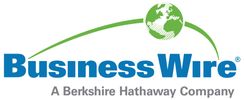 NY-MOODY'S-ANALYTICS
Moody's Analytics Repeats IFRS 9 Wins at Risk Technology Awards
For the second straight year, Moody's Analytics has won the Risk Technology Awards for IFRS 9 – Enterprise Solution of the Year and IFRS 9 – ECL Modelling Solution of the Year . The two IFRS 9 awards bring the Moody's Analytics tally to seven in the 2020 Risk Technology Awards program.
This press release features multimedia. View the full release here: https://www.businesswire.com/news/home/20200803005207/en/
The ImpairmentStudio™ for IFRS 9 platform is central to our IFRS 9 offering. This cloud-based software lets customers automate their impairment analysis while managing and monitoring their expected credit losses efficiently. The solution encompasses our award-winning economic forecasts, scenarios, data, and models.
"We're honored to win these two awards again," said Cris deRitis, Deputy Chief Economist at Moody's Analytics. "The upheaval caused by COVID-19 reminds us that the expected credit losses that must be calculated for IFRS 9 can change quickly and dramatically, given the varying paths the economy can take. It also underscores the importance of using flexible impairment tools with credible forecasts for effective risk management. These awards are a testament to our market-leading capabilities."
The Risk Technology Awards recognize outstanding vendors helping the industry in the fields of ALM, credit, operational risk, and enterprise risk management.
This win adds to the growing list of awards and industry accolades for Moody's Analytics.
About Moody's Analytics
Moody's Analytics provides financial intelligence and analytical tools to help business leaders make better, faster decisions. Our deep risk expertise, expansive information resources, and innovative application of technology help our clients confidently navigate an evolving marketplace. We are known for our industry-leading and award-winning solutions, made up of research, data, software, and professional services, assembled to deliver a seamless customer experience. We create confidence in thousands of organizations worldwide, with our commitment to excellence, open mindset approach, and focus on meeting customer needs. For more information about Moody's Analytics, visit our website or connect with us on Twitter and LinkedIn .
Moody's Analytics, Inc. is a subsidiary of Moody's Corporation (NYSE: MCO). Moody's Corporation reported revenue of $4.8 billion in 2019, employs approximately 11,300 people worldwide and maintains a presence in 40 countries.
View source version on businesswire.com: https://www.businesswire.com/news/home/20200803005207/en/
Link:
Subscribe to releases from Business Wire
Subscribe to all the latest releases from Business Wire by registering your e-mail address below. You can unsubscribe at any time.
Latest releases from Business Wire
In our pressroom you can read all our latest releases, find our press contacts, images, documents and other relevant information about us.
Visit our pressroom