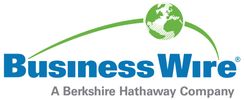 NY-MOMENTIVE-PERFORMANCE
Momentive Opens New NXT* Silane Manufacturing Facility in Leverkusen, Germany
Momentive Performance Materials Inc. ("Momentive") today celebrated the official opening of its new NXT silane production facility in the Leverkusen Chempark. The city of Leverkusen and Chempark officials joined Momentive's CEO and other leaders to officially cut the ribbon and open the plant. This new, state-of-the-art production plant, will service leading tire and automotive customers that rely on NXT silanes to help them produce tires with lower rolling resistance, as well as advanced wet traction and overall performance.
This press release features multimedia. View the full release here: https://www.businesswire.com/news/home/20180927005674/en/
"We are excited about our new NXT silane facility in Europe," said Jack Boss, President and CEO. "This new plant doubles our capacity in our fastest growing product line and enables state-of-the-art manufacturing capabilities on two continents. This will allow us to strengthen our leadership position in automotive tire applications and enable additional new product offerings. Beyond the benefits this new plant brings to our customers, I am immensely proud of the team that managed the development and construction of this new facility and the dedication they showed to bring this plant online."
"The Leverkusen, Germany site is an ideal choice for Momentive's new facility and this new plant will help us serve our tire customers in Europe and ensure dedicated, multi-source supply of these critical additives to customers around the world," said Rich Owins, Vice President, Silanes. "Having locally-produced NXT silane available in Europe is just one part of Momentive's commitment to serving this market segment. Together with the acquisition of a NXT facility in Texas City, Texas and our new tire research and development laboratory in Charlotte, North Carolina, this new plant clearly demonstrates our commitment to servicing our tire customers with new innovations."
About NXT Silane
Momentive's NXT silanes play an important role in tire manufacturing. NXT silanes are incorporated by tire manufacturers to improve manufacturing processes by enabling reduced scrap rates and enhanced processability, which in turn can speed production and result in lower costs. NXT silanes can also help deliver advanced tire performance, such as reduced rolling resistance, to increase fuel economy, as well as improved wet traction, even with ingredients that are hard to process. For more information about NXT silanes, visit our website: https://www.momentive.com/en-US/categories/coupling/nxt-silane/
About the Company
Momentive Performance Materials Inc. is a global leader in silicones and advanced materials, with a 75-year heritage of being first to market with performance applications for major industries that support and improve everyday life. The Company delivers science-based solutions by linking custom technology platforms to opportunities for customers. Momentive Performance Materials Inc. is an indirect wholly-owned subsidiary of MPM Holdings Inc. Additional information about Momentive and its products is available at www.momentive.com .
Except for historical information, the matters discussed in this press release are forward-looking statements relating to our business. Forward-looking statements are based on management's expectations as of the date hereof. Actual results may differ materially from those expressed or implied by the forward-looking statements. We have no obligation to update any of the information contained or referenced in this press release.
*NXT is a trademark of Momentive Performance Materials Inc.
View source version on businesswire.com: https://www.businesswire.com/news/home/20180927005674/en/
Contact:
Media: Momentive Performance Materials Inc. Philipp Tönnemann +49 214 30 46503 philipp.toennemann@momentive.com or James Green +1 704 805 6226 james.green@momentive.com
Link:
Subscribe to releases from Business Wire
Subscribe to all the latest releases from Business Wire by registering your e-mail address below. You can unsubscribe at any time.
Latest releases from Business Wire
In our pressroom you can read all our latest releases, find our press contacts, images, documents and other relevant information about us.
Visit our pressroom