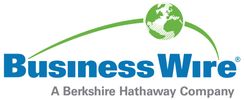 NOVALIQ-GMBH
Novaliq to Present Scientific and Clinical Research During the 2018 Association for Research in Vision and Ophthalmology Meeting in Honolulu, HI
Novaliq GmbH, a specialty pharmaceutical company with a disruptive drug delivery platform that transforms poorly soluble drugs into effective therapeutics for ophthalmology, today announced that four scientific posters will be presented at the 2018 Association for Research in Vision and Ophthalmology (ARVO) Meeting in Honolulu, HI (April 29-May 3).
The variety of data to be presented reflects Novaliq's dedication to science and clinical research. With the collection of posters, Novaliq will share clinical and pre-clinical data on its EyeSol® drug delivery technology and provide insights into the mode of action of its NOV03/NovaTears® water-free therapy for the treatment of dry eye disease (DED). Furthermore, Novaliq will present its first pre-clinical efficacy data in glaucoma.
Scientific posters supported by Novaliq will include:
"Influence of perfluorohexyloctane containing eye drops on tear film thickness in patients with mild to moderate dry eye disease." Authors: Garhöfer G., Schmidl D., Werkmeister R., Adzhemian N., Kosobokovs S., Krösser S., Schmetterer L. Poster presentation on Sunday, April 29, 3:15-5:00 PM; Poster Board: B0119
"Ocular and Systemic Distribution of 14 C- Perfluorohexyloctane following Topical Ocular Administration to Rabbits." Authors: Krösser S., Spencer E., Grillenberger R., Struble C., Eickhoff K. Poster presentation on Tuesday, May 1, 8:15-10:00 AM; Poster Board: A0383
"Evaluating the lubricating effect of semifluorinated alkanes on the ocular surface." Authors: Agarwal P., Khun D., Krösser S., Eickhoff K., Wells F. S., Willmott G. R., Craig J. P., Rupenthal I. D. Poster presentation on Tuesday, May 1, 11:15-13:00 AM; Poster Board: C0076
"The pharmacodynamic effect of LatanoSol eye drops on IOP of normotensive dogs." Authors: Eickhoff K., Prusakiewicz J., Uhlmann L., Struble C., Löscher F., Krösser S. Poster presentation on Tuesday, May 1, 8:15-10:00 AM; Poster Board: B0037
"We are proud to share and discuss the scientific data on our innovative and water-free platform technology with researchers, clinicians, and industry," said Sonja Krösser, PhD, VP Preclinical and Clinical Development, Novaliq. "Our dedication to science is the basis for advancing our unique pipeline and developing innovative products that help physicians better serve their patients."
The Novaliq team will be available at ARVO 2018 in Honolulu, HI to discuss the research and to answer questions. To arrange a meeting, please send an email to event@novaliq.com with day and time preference.
About Novaliq – Founded in 2007, Novaliq GmbH is a Heidelberg-based specialty pharmaceutical company focused on ophthalmology. Its mission is to transform poorly soluble drugs into effective ocular therapeutics for both the front and the back of the eye. Novaliq's proprietary EyeSol® technology enhances the topical bio-availability, stability and safety of traditionally insoluble or unstable drugs improving the delivery, efficacy and convenience of treatments for ocular surface diseases, including dry eye through preservative-free and multi-dose formulations. Novaliq has developed a tiered and long-term sustainable dry eye family of truly differentiated products that addresses the different needs of dry eye patients. The company's most advanced products are NovaTears® with CE-approval marketed under the brand name EvoTears® in Europe, and NovaTears®+Omega-3, which was just recently CE-approved in Europe. CyclASol®, a second-generation prescription drug, is currently in pivotal phase of clinical development. More on www.novaliq.com .
View source version on businesswire.com: https://www.businesswire.com/news/home/20180424006177/en/
Contact:
For US:
Michele Gray, + 1 (917) 449-9250
Principal, Gray Communications, LLC.
michele_gray@me.com
or
For EU/Asia:
Heidrun Kirsch, + 49 6221 50259 243
VP Marketing
hkirsch@novaliq.com
Link:
Subscribe to releases from Business Wire
Subscribe to all the latest releases from Business Wire by registering your e-mail address below. You can unsubscribe at any time.
Latest releases from Business Wire
In our pressroom you can read all our latest releases, find our press contacts, images, documents and other relevant information about us.
Visit our pressroom