North enters Apex Legends and sign former CS:GO pro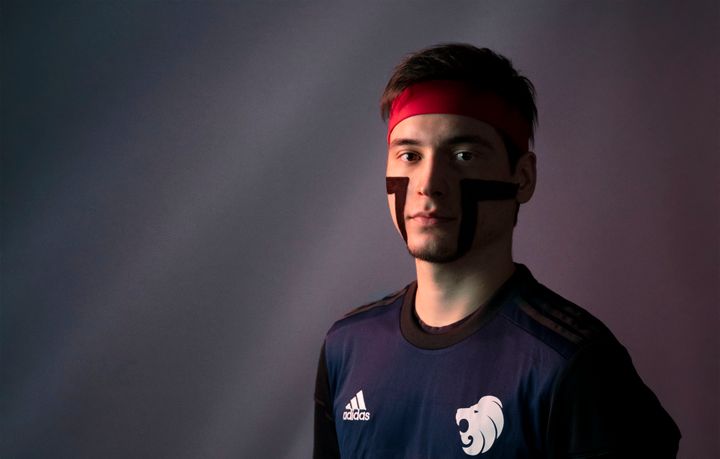 Today North enters the free-to-play shooter Apex Legends.
Often described as the first serious competitor to Fortnite, EA developed Apex Legends amassed record breaking 50 million active players only four weeks after it's release.
North has scouted 23-year old Apex Legends player Slovenian pro Matej "MaTaFe" Fekonja. He is a retired CS:GO professional who played under the fnatic infrastructure in 2018, and has found great growth and success since turning his focus to Apex Legends.
- I am very excited and happy to join North as I am confident that with their support there is no ceiling as to where we can rise together, says Matej "MaTaFe" Fekonja who will stream under the North banner from his home in Slovenia.
- After a meeting with North I realised that we share same values and goals and that we would be a perfect fit. With North supporting me, we will together take a step into the competitive scene and be the pioneers of competitive Battle Royale that is Apex Legends, sayd Matej "MaTaFe" Fekonja.
MaTaFe is both an experienced streamer, who has a great talent of entertaining as well as a true professional, who is able to compete on top level.
- I have gotten a lot of extremely positive feedback about my on-the-fly analysing and explaining my thought process. So I will definitely be working on honing that skill, says Matej "MaTaFe" Fekonja
- I will use Norths experience and advice to improve on all aspects of my stream. I will become big and you dont want to miss this, says Matej "MaTaFe" Fekonja.
About Matej "MaTaFe" Fekonja
23 years old, living in Maribor, Slovenia. Studies Computer Science and gets his diploma this June. Former CS:GO player fnatic  Full time Apex Pro at North.‍
About Apex Legends:
‍The intensely popular Battle Royale game, released this past February, has quickly become one of the esports communities fastest growing titles. Published by EA Games, Apex Legends drops squads of three players into an ever-shrinking map, battling and surviving to be the last team standing.
Subscribe to releases from North
Subscribe to all the latest releases from North by registering your e-mail address below. You can unsubscribe at any time.
Latest releases from North
In our pressroom you can read all our latest releases, find our press contacts, images, documents and other relevant information about us.
Visit our pressroom