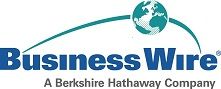 NJ-MSD-ANIMAL-HEALTH
MSD Animal Health Demonstrates Commitment to Eliminate Rabies Worldwide with Donation of More Than Two Million Doses of Vaccine to Date
MSD Animal Health (known as Merck Animal Health in the United States and Canada) is proud to announce a landmark accomplishment in its fight against rabies with the donation of now more than two million doses of its NOBIVAC® rabies vaccine to organizations working to eliminate this completely preventable disease. This year's donations of vaccines and other resources to the Afya Serengeti Project and Mission Rabies in the world's most at-risk regions further represent the Company's deep, long-standing commitment to the fight against rabies.
Each year, an estimated 59,000 people die from rabies, with 40 percent of those deaths occurring in children under the age of 15.1 Rabies, a neglected disease of vulnerable populations, occurs mainly in remote rural communities where children ages 5 to 14 are frequent victims. Africa and India bear the highest burden of total annual rabies deaths.2 Since dogs are the source of the vast majority of human cases and the primary reservoirs, the widespread vaccination of dogs is an effective method for eliminating the disease.2
"On this World Rabies Day and every day, MSD Animal Health is proud to extend our collaboration with the Afya Serengeti Project, which we've been committed to for more than 15 years, and with Mission Rabies, in our continued fight against rabies," said Ingrid Deuzeman, Global Marketing Director, MSD Animal Health. "A preventable disease with a devastating impact in vulnerable populations, we are committed to these partnerships and efforts to eliminate rabies globally."
Join the Fight Against Rabies
In more than 20 participating countries, when pet owners and veterinarians choose NOBIVAC® vaccines, MSD Animal Health has committed to match it with a donation of NOBIVAC® rabies vaccines to the Afya Serengeti Project and Mission Rabies.
"Every year, more than 25 million people worldwide receive a post-bite vaccination, which prevent hundreds of thousands of rabies deaths annually. However, in areas without sufficient access to treatment and hospitals, the impact of rabies is catastrophic. Every day, people are being exposed to rabies and they then face a race against time, which can sometimes have a deadly and tragic outcome," said Professor Sarah Cleaveland, Founder, Afya Serengeti Project. "We, and the communities supported by this project, are very grateful for the continued support of MSD Animal Health that allows us to control rabies and save lives in vulnerable regions."
"Widespread canine vaccinations are preventing the needless devastation that rabies can cause in people and animals," said Luke Gamble, Founder, Mission Rabies. "Our collaboration with MSD Animal Health is an invaluable resource in our mission to eliminate rabies worldwide by 2030."
For more information, visit www.afya.org , www.missionrabies.com and rabiesalliance.org/world-rabies-day . More information about NOBIVAC® vaccines can be found at www.nobivac.com .
Saving Lives in the Serengeti
The Afya Serengeti Project has prevented hundreds of horrifying deaths in the Serengeti through the widespread vaccination of domestic dogs. Each year, over 600 dog rabies cases are prevented and 23 human lives saved.3 The implementation of mass dog vaccination was initially able to bring rabies to an all-time low,4 but efforts have had to be intensified over recent years to tackle the upsurge of cases that have originated from introductions from outside the vaccination zone, where rabies remains rampant. Fortunately, with this renewed momentum, cases have fallen substantially over the past three years and hold promise for elimination. The effective control of rabies through dog vaccination has also had benefits for wildlife, including endangered African wild dogs, which have become re-established in the Serengeti National Park for the first time since the population disappeared as a result of rabies outbreaks in the early 1990s.
Understanding the importance of providing vaccinations to other at-risk areas, the Afya Project is now focused on expanding its service area. Recently, the program has extended to Kenya, Bangalore and the Pune region of India.
Eliminating Rabies in India and Africa
Since 2013, Mission Rabies has set a goal to vaccinate dogs across rabies hotspots in India, where over a third of all human rabies deaths occur.5 Based on the program's success in India, Mission Rabies has expanded its support to Africa.
Mission Rabies does more than just vaccinate hundreds of thousands of dogs against rabies each year. They go to schools and educate children in these communities, informing them of the seriousness of the disease. Children are the most affected by rabies because they play with dogs and don't understand how deadly rabies can be.
Using a fast-paced team of veterinarians and volunteers, Mission Rabies has so far vaccinated more than 449,000 dogs, trained 80 veterinarians and educated more than 622,000 children about the risk of rabies. This year alone, the Mission Rabies team visited Goa, India; Blantyre, Malawi; Ranchi City, India; Nwoya, Uganda; Meru, Tanzania and Negombo, Sri Lanka.
"As we mark the 10th World Rabies Day in 2016, a milestone in life-saving rabies prevention, MSD Animal Health is honored to continue supporting the Afya Serengeti Project and Mission Rabies with our own milestone of more than two million doses of NOBIVAC® rabies vaccine donated," said Dr. David Sutton, Technical Director, MSD Animal Health.
About MSD Animal Health
Today's MSD is a global healthcare leader working to help the world be well. MSD Animal Health, known as Merck Animal Health in the United States and Canada, is the global animal health business unit of MSD. Through its commitment to the Science of Healthier Animals™ , MSD Animal Health offers veterinarians, farmers, pet owners and governments one of the widest range of veterinary pharmaceuticals, vaccines and health management solutions and services. MSD Animal Health is dedicated to preserving and improving the health, well-being and performance of animals. It invests extensively in dynamic and comprehensive R&D resources and a modern, global supply chain. MSD Animal Health is present in more than 50 countries, while its products are available in some 150 markets. For more information, visit www.msd-animal-health.com or connect with us on LinkedIn .
Forward-Looking Statement of Merck & Co., Inc., Kenilworth, N.J., USA
This news release of Merck & Co., Inc., Kenilworth, N.J., USA (the "company") includes "forward-looking statements" within the meaning of the safe harbor provisions of the U.S. Private Securities Litigation Reform Act of 1995. These statements are based upon the current beliefs and expectations of the company's management and are subject to significant risks and uncertainties. If underlying assumptions prove inaccurate or risks or uncertainties materialize, actual results may differ materially from those set forth in the forward-looking statements.
Risks and uncertainties include but are not limited to, general industry conditions and competition; general economic factors, including interest rate and currency exchange rate fluctuations; the impact of pharmaceutical industry regulation and health care legislation in the United States and internationally; global trends toward health care cost containment; technological advances, new products and patents attained by competitors; challenges inherent in new product development, including obtaining regulatory approval; the company's ability to accurately predict future market conditions; manufacturing difficulties or delays; financial instability of international economies and sovereign risk; dependence on the effectiveness of the company's patents and other protections for innovative products; and the exposure to litigation, including patent litigation, and/or regulatory actions.
The company undertakes no obligation to publicly update any forward-looking statement, whether as a result of new information, future events or otherwise. Additional factors that could cause results to differ materially from those described in the forward-looking statements can be found in the company's 2015 Annual Report on Form 10-K and the company's other filings with the Securities and Exchange Commission (SEC) available at the SEC's Internet site (www.sec.gov ).
_______________

1

 
Hampson K, Coudeville L, Lembo T, Sambo M, Kieffer A, Attlan M, Barrat J, Blanton JD, Briggs DJ, Cleaveland S et al. (2015) Estimating the Global Burden of Endemic Canine Rabies. PLoS Negl Trop Dis 9(4): e0003709. doi:10.1371/journal.pntd.0003709
2

World Health Organization. Rabies Fact Sheet: Epidemiology. Accessed August 31, 2016 via http://www.who.int/rabies/epidemiology/en/ .

3
Hampson, K. Contact-tracing study data [unpublished]. June 2013.
4

Kaare M, Lembo T, Hampson K, et al. Rabies control in rural Africa: evaluating strategies for effective domestic dog vaccination. Vaccine. 2009;27(1):152–160.

5

World Health Organization. Bulletin of the World Health Organization. "India's ongoing war against rabies." Bulletin of the World Health Organization. Volume 87, Number 12, December 2009, 885-964. Accessed June 17, 2015 via http://www.who.int/bulletin/volumes/87/12/09-021209/en/ .

 
NOBIVAC® is a registered trademark of Intervet International B.V., a subsidiary of Merck & Co., Inc., Kenilworth, NJ.
View source version on businesswire.com: http://www.businesswire.com/news/home/20160928005276/en/
Contact:
MSD Animal Health
Amy Firsching, +1-973-937-5453
amy.firsching@merck.com
Link:
Information om Business Wire
Følg pressemeddelelser fra Business Wire
Skriv dig op her og modtag pressemeddelelser på mail. Indtast din mail, klik på abonner og følg instruktionerne i den udsendte mail.
Flere pressemeddelelser fra Business Wire
I vores nyhedsrum kan du læse alle vores pressemeddelelser, tilgå materiale i form af billeder og dokumenter, og finde vores kontaktoplysninger.
Besøg vores nyhedsrum