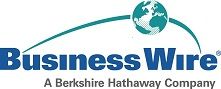 MN-ST-JUDE-MEDICAL-INC
St. Jude Medical HeartMate 3 Left Ventricular Assist System Wins CARDIOSTIM-EHRA EUROPACE Innovation Award
St. Jude Medical, Inc. (NYSE:STJ), a global medical device company, today announced the company has received an Innovation Award for its HeartMate 3™ Left Ventricular Assist System (LVAS) at the 2016 CARDIOSTIM EHRA EUROPACE International Congress of electrophysiology and cardiac technology.
This Smart News Release features multimedia. View the full release here: http://www.businesswire.com/news/home/20160620005401/en/
Each year, an international panel of experts, scientists and physicians gather to review the latest in medical technology. The HeartMate 3 LVAS was awarded in the category of Patient Care Improvement. The circulatory assist device is available to heart failure patients as a cardiac support option for advanced heart failure patients who are awaiting transplantation, are not candidates for heart transplantation, or are in myocardial recovery.
The St. Jude Medical™ Nanostim™ leadless pacemaker previously received the innovation award at CARDIOSTIM 2014.
"The CARDIOSTIM INNOVATION AWARDS aim at honoring the performance, achievement and cutting-edge technologies designed by manufacturers that are created to modernize medical practice and improve patient care," says Dr. Philippe Ritter, Chairman of CardioStim and heart rhythm specialist at the University Hospital of Bordeaux. "The HeartMate 3 cardiac assist device brings real benefit to patients suffering from heart failure and is an encouraging solution, in particular, for those awaiting transplantation."
The HeartMate 3 LVAS is the first commercially approved centrifugal-flow left ventricular assist device (LVAD) utilizing Full MagLev™ technology, which allows the device's rotor to be "suspended" by magnetic forces. This design aims to reduce trauma to blood passing through the pump and improve outcomes for patients.
"We are honored to receive this prestigious award from the clinical community for our HeartMate 3 System," said Dr. Mark Carlson, vice president of global clinical affairs and chief medical officer at St. Jude Medical. "Heart failure remains one of the most costly epidemic diseases in the world, and the HeartMate 3 system is critical to helping physicians manage their complex patients battling such a challenging condition."
CE Mark approval for the HeartMate 3 LVAS was based on data from the HeartMate 3 CE Mark clinical trial, which met its primary endpoint and demonstrated a 92 percent six month survival rate; the best six month survival rate to date to be documented in an LVAD CE Mark clinical study. Enrollment included both bridge-to-transplant and destination therapy patients in New York Hospital Association Class IIIb or IV heart failure. In the U.S., the HeartMate 3 LVAS is in an ongoing IDE trial. The MOMENTUM 3 IDE trial, the largest of its kind, remains ongoing and will enroll more than 1,000 patients.
The HeartMate 3 LVAS is not approved in the U.S. and limited by federal law to investigational use.
About Left Ventricular Assist Devices
Unlike artificial hearts, LVADs don't replace the heart. Instead, the small implantable devices supplement the pumping function of the heart in patients whose hearts are too weak to pump blood adequately on their own. LVADs can benefit patients either awaiting transplant, known as bridge to transplant therapy, or can be used as a "destination therapy" for heart failure patients who need years of cardiac support but who are not candidates for transplantation.
About the HeartMate 3 Left Ventricular Assist System
The HeartMate 3 LVAS is implanted above the diaphragm, immediately next to the native heart, and is attached to the aorta leaving natural circulation in place while providing all of the energy necessary to propel blood throughout the body. The patient wears an external, wearable controller and battery system that powers the pump. The HeartMate 3 LVAS can pump up to 10 liters of blood per minute. The design of the HeartMate 3 LVAD includes large, consistent blood flow gaps over a wide range of device operation levels, designed to reduce blood trauma. The artificial pulse technology is designed to further reduce adverse patient events including combating the formation of thrombus in the device.
About St. Jude Medical's Heart Failure Business
St. Jude Medical is pioneering heart failure  disease management with innovative solutions like the CardioMEMS™ HF System, ground-breaking quadripolar technology and, in select European markets, the HeartMate 3 LVAS and our first-to-market MultiPoint™ Pacing technology. St. Jude Medical collaborates with heart failure specialists, clinicians and advocacy partners to provide innovative, cost-effective solutions that help reduce hospitalizations and improve patient quality of life for heart failure patients around the world.
For more information about St. Jude Medical's focus on heart failure, visit the St. Jude Medical Heart Failure Media Kit  or the St. Jude Medical PULSE Blog .
Information for patients to learn more about heart failure can be found at www.heartfailureanswers.com .
About St. Jude Medical
St. Jude Medical is a global medical device manufacturer dedicated to transforming the treatment of some of the world's most expensive epidemic diseases. The company does this by developing cost-effective medical technologies that save and improve lives of patients around the world. Headquartered in St. Paul, Minn., St. Jude Medical has four major clinical focus areas that include cardiac rhythm management, atrial fibrillation, cardiovascular and neuromodulation. For more information, please visit sjm.com or follow us on Twitter @SJM_Media .
Forward-Looking Statements
This news release contains forward-looking statements within the meaning of the Private Securities Litigation Reform Act of 1995 that involve risks and uncertainties. Such forward-looking statements include the expectations, plans and prospects for the Company, including potential clinical successes, anticipated regulatory approvals and future product launches, and projected revenues, margins, earnings and market shares. The statements made by the Company are based upon management's current expectations and are subject to certain risks and uncertainties that could cause actual results to differ materially from those described in the forward-looking statements. These risks and uncertainties include market conditions and other factors beyond the Company's control and the risk factors and other cautionary statements described in the Company's filings with the SEC, including those described in the Risk Factors and Cautionary Statements sections of the Company's Annual Report on Form 10-K for the fiscal year ended January 2, 2016 and Quarterly Report on Form 10-Q for the fiscal quarter ended April 2, 2016. The Company does not intend to update these statements and undertakes no duty to any person to provide any such update under any circumstance.
View source version on businesswire.com: http://www.businesswire.com/news/home/20160620005401/en/
Contact:
St. Jude Medical, Inc.
J.C. Weigelt, 651-756-4347
Investor Relations
jweigelt@sjm.com
or
Kristi Warner, 651-756-2085
Media Relations
kwarner@sjm.com
Link:
Information om Business Wire
Følg pressemeddelelser fra Business Wire
Skriv dig op her og modtag pressemeddelelser på mail. Indtast din mail, klik på abonner og følg instruktionerne i den udsendte mail.
Flere pressemeddelelser fra Business Wire
I vores nyhedsrum kan du læse alle vores pressemeddelelser, tilgå materiale i form af billeder og dokumenter, og finde vores kontaktoplysninger.
Besøg vores nyhedsrum