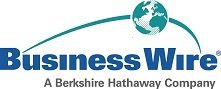 MN-ST.-JUDE-MEDICAL,-INC
St. Jude Medical Announces CE Mark Approval and Launch of Expanded Selection of Quadripolar Pacing Leads
St. Jude Medical, Inc. (NYSE:STJ), a global medical device company, today announced CE Mark approval and launch of three new Quartet™ left ventricular (LV) leads , offering additional electrode spacing options and one new lead shape. The additional spacing combinations are aimed to more effectively target the individual cardiac anatomies of patients who need support from cardiac resynchronization therapy pacemakers (CRT-P) and defibrillators (CRT-D).
This Smart News Release features multimedia. View the full release here: http://www.businesswire.com/news/home/20160329005334/en/
"Heart and blood vessel anatomy vary from patient to patient so having multiple sizes and spacing options with the Quartet quadripolar lead helps me to treat all of my patients in need of cardiac resynchronization therapy. We are now able to place the quadripolar lead in the best possible location for that patient, capturing more cardiac tissue to give heart failure patients the best opportunity to respond," said Dr. Sami Pakarinen, a cardiologist from Helsinki University Central Hospital in Finland.
Studies have shown that CRT can improve the quality of life for many patients with heart failure. CRT resynchronizes the beating of the heart's lower chambers (ventricles), which often beat out of sync in heart failure patients. The addition of MultiPoint Pacing™ technology enables physicians to program a single Quartet LV lead to pace multiple sites on the left side of the heart, giving the clinician more choices to improve patient response to therapy and reducing the likelihood of costly and invasive lead revision through a second intervention procedure.
"These lead choices allow physicians to identify what lead spacing option will work best for each patient so they can individualize care," said Philip B. Adamson, M.D., medical director and vice president of medical affairs at St. Jude Medical. "The expanded selection of quadripolar pacing leads reinforces St. Jude Medical's leadership in quadripolar pacing and heart failure treatment options."
The newly-approved additional quadripolar lead options are used with next-generation MultiPoint Pacing technology, which enables physicians to pace multiple locations on the left side of the heart and provide physicians a new option for patients who haven't responded to CRT. The expanded selection of quadripolar pacing leads makes the St. Jude Medical quadripolar lead portfolio the broadest on the market and allows for enhanced individualization of CRT. The new leads are designed based on the company's first-to-market proven quadripolar LV lead technology and include additional spacing options on two new S-shape and one new double-bend lead designs.
Some of the newly approved products are also magnetic resonance (MR) – conditional, including the Quadra Assura™ CRT-D and Quadra Assura MP™ CRT-D with MultiPoint™ Pacing . Additionally, physicians will be able to quickly customize therapy using the Auto VectSelect Quartet™ Test, which is designed to automatically guide programming of the most appropriate therapy options available and streamline workflow.
About Heart Failure
More than five million Americans and about 26 million people worldwide suffer from heart failure, which occurs when the heart is unable to pump enough blood to the body. When this happens, blood pressure eventually rises, leading to shortness of breath, fatigue, swelling and other symptoms. Cardiac resynchronization therapy is a treatment option for symptomatic heart failure.
Quadripolar Pacing Technology from St. Jude Medical
St. Jude Medical introduced the industry's first quadripolar pacing system featuring four pacing electrodes. The quadripolar pacing system offers physicians the ability to effectively and efficiently manage the ever-changing needs of patients with heart failure. The system integrates multiple pacing configurations and TailoredTherapy™ features that enable physicians to optimize the system at implant and follow-up, as well as better manage common pacing complications without having to surgically reposition the lead.
The Quartet lead design allows the physician to implant the lead in the most stable position without making trade-offs in electrical performance. This includes pacing closer to the base of the left ventricle, which studies associate with better patient outcomes and which may be more difficult with traditional bipolar leads. The quadripolar pacing electrodes also provide physicians more options to optimize CRT performance, such as pacing around scar tissue in the heart and avoiding the most common pacing complications.
The MORE-CRT  prospective, randomized clinical trial of more than 1,500 patients demonstrated a 40 percent relative risk reduction of lead-related complications for patients implanted with the Quartet LV lead. To date, more than 130 clinical publications have provided broad clinical evidence supporting the advantages of quadripolar technology from St. Jude Medical.
About St. Jude Medical's Heart Failure Business
St. Jude Medical is pioneering heart failure disease management with innovative solutions like the CardioMEMS™ HF System, ground-breaking quadripolar technology, our first-to-market MultiPoint pacing technology and, in select European markets, the HeartMate 3 left ventricular assist system. St. Jude Medical collaborates with heart failure specialists, clinicians and advocacy partners to provide innovative, cost-effective solutions that help reduce hospitalizations and improve patient quality of life for heart failure patients around the world.
For more information about St. Jude Medical's focus on heart failure, visit the St. Jude Medical Heart Failure Media Kit or the St. Jude Medical Pulse Blog .
Information for patients to learn more about heart failure can be found at www.heartfailureanswers.com .
About St. Jude Medical
St. Jude Medical is a leading global medical device manufacturer and is dedicated to transforming the treatment of some of the world's most expensive epidemic diseases. The company does this by developing cost-effective medical technologies that save and improve lives of patients around the world. Headquartered in St. Paul, Minn., St. Jude Medical has five major areas of focus that include heart failure, atrial fibrillation, neuromodulation, traditional cardiac rhythm management, and cardiovascular diseases. For more information, please visit sjm.com or follow us on Twitter @SJM_Media .
Forward-Looking Statements
This news release contains forward-looking statements within the meaning of the Private Securities Litigation Reform Act of 1995 that involve risks and uncertainties. Such forward-looking statements include the expectations, plans and prospects for the Company, including potential clinical successes, reimbursement strategies, anticipated regulatory approvals and future product launches, and projected revenues, margins, earnings and market shares. The statements made by the Company are based upon management's current expectations and are subject to certain risks and uncertainties that could cause actual results to differ materially from those described in the forward-looking statements. These risks and uncertainties include market conditions and other factors beyond the Company's control and the risk factors and other cautionary statements described in the Company's filings with the SEC, including those described in the Risk Factors and Cautionary Statements sections of the Company's Annual Report on Form 10-K for the fiscal year ended January 2, 2016. The Company does not intend to update these statements and undertakes no duty to any person to provide any such update under any circumstance.
View source version on businesswire.com: http://www.businesswire.com/news/home/20160329005334/en/
Contact:
St. Jude Medical, Inc.
J.C. Weigelt, 651-756-4347
Investor Relations
jweigelt@sjm.com
or
Kristi Warner, 651-756-2085
Media Relations
kwarner@sjm.com
Link:
Information om Business Wire
Følg pressemeddelelser fra Business Wire
Skriv dig op her og modtag pressemeddelelser på mail. Indtast din mail, klik på abonner og følg instruktionerne i den udsendte mail.
Flere pressemeddelelser fra Business Wire
I vores nyhedsrum kan du læse alle vores pressemeddelelser, tilgå materiale i form af billeder og dokumenter, og finde vores kontaktoplysninger.
Besøg vores nyhedsrum