Mdundo.com Q1 2022-23 Report: Reaches new milestone of 21.5m active users and launch major partnerships in-line with the company's 2025 strategy
Mdundo reaches 21.5 million active users and has launched major partnerships with Universal Music Group and Ghana's leading telecommunication provider, MTN. The partnerships are in-line with the company's 2025 strategy on driving value per user through telco-products.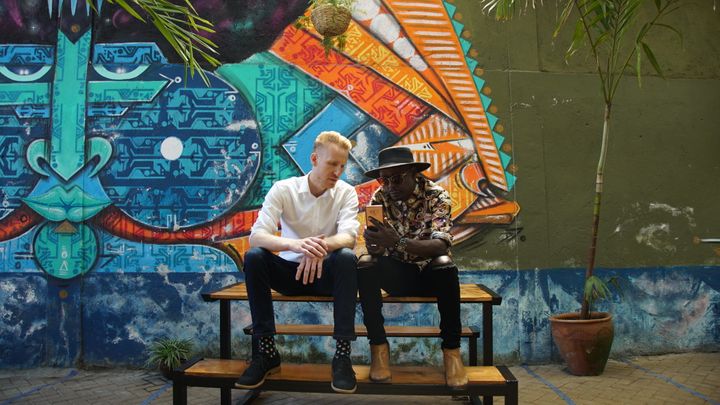 Highlights:
User Growth: 107% growth in monthly active users from the first quarter of 2021-22 (10.4 million) to the end of the first quarter of 2022-32 (21.5 million). The largest country in terms of number of monthly active users was Nigeria with +6.5 million monthly users, followed by Kenya, South Africa and Tanzania.
Mdundo Premium is now available in Ghana, launched together with Ghana's leading telecommunication provider, MTN. The service is now available for 150 million telco customers across Tanzania, Nigeria, and Ghana.
The music catalogue has increased further with local and global repertoire. Management announced a licensing agreement with the world's leading record label, Universal Music, in July.
Annual Report with +200% growth in revenue for the financial year 2021-22 released by the Company.
2025 Strategy implementation has started with a contentious focus on locally relevant content and solutions as well as a focus on driving value per user through premium and telecommunication partnerships. Management aims at 50 million monthly active users by June 2025 as well as EBITDA positive in the financial year ending June 2025.
Outlook:
Mdundo has previously announced that the number of monthly active users is expected to increase to approx. 25 million at the end of the financial year 2022-23 and further aim at 50 million monthly active users by June 2025.
The company has previously guided an EBITDA for the financial year 2022-23 of negative DKK 7 – 8.5 million as well as an expected revenue of DKK 13-16 million, this is an improvement from an EBITDA of negative DKK 8 million and revenue of DKK 7.3 million for the last financial year.
Management has previously communicated that the aim is to be EBITDA positive in the financial year ending June 2025.
Premium Service - Mdundo DJ Mixes available to 150 million telco customers:
The Mdundo premium service "Mdundo DJ Mixes", which gives customers exclusive access to new DJ mixes every day for a daily subscription fee, was launched with the biggest telecommunication company in Ghana, MTN. The service is now available for a total of 150 million telco customers in 3 countries – Tanzania, Nigeria and Ghana. Furthermore, Mdundo has established partnerships with leading local record labels in Nigeria and Ghana, together the partners are creating and marketing exclusive DJ mixes only available on the paid Mdundo.com service.
Catalogue – Growth in local and international repertoire:
Mdundo announced a further growth of 43% from June 2021 to June 2022 in total songs that have been uploaded directly to Mdundo by African musicians and rightsholders. In addition the company has announced a partnership with the biggest record label in the world, Universal Music Group, joining the platform's existing global partners Warner Music Group and Believe Digital. The company has continued its work with podcasters and short form audio content such as football highlights, religious content and comedy. Management furthermore announced that a total of $1 million has been earned by rights holders on the music service since it was established with an expectation of minimum $1 million to be earned in the financial year 2022-23.
Ad-Supported Service - Extensive reach across Africa:
Majority of the users were accessing the Mdundo's advertisement-funded tier. The users are exposed to programmatic display ads within the service as well as direct placement of advertisement from key advertisers managed by Mdundo's in-house sales team. Mdundo's audio-ad format reached a total of 33 million people with 47 million ad-plays within the quarter and the advertisers included breweries, soft drinks, FMCGs and betting companies.
Information om Mdundo.com A/S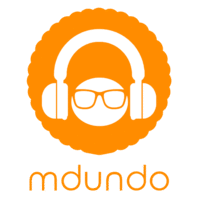 Mdundo.com A/S
Jagtvænget 2
2920 Charlottenlund
https://www.mdundo.com/
Om Mdundo: 303 millioner afrikanere syd for Sahara har adgang til internettet via deres mobiltelefon - et tal der ventes at vokse til 474 millioner i 2025. Mobilbrugerne lytter til musik på deres mobiltelefon, men det sker primært gennem ulovligt download i lighed med situationen i Europa og USA for 15 år siden. Flere forhold medvirker til, at udviklingen nu går i samme retning som i Vesten, således at musik i større omfang tilgås via lovlige musiktjenester og musiktjenester målrettet markedet.
Mdundos marked: Der er få etablerede pladeselskaber i Afrika, og der lyttes meget til ulovlig musik - ligesom det var tilfældet i Danmark for 10-15 år siden. Ca.  80% af den musik der lyttes til i Afrika er afrikansk musik. De globale musiktjenester er delvist tilgængelige på kontinentet, men ikke tilpasset de lokale forbrugerønsker og behov.
Mdundos musiktjeneste: Mdundo er udviklet 100% efter de afrikanske forbrugerønsker og behov. Tjenesten kan tilgås online via hjemmesiden mdundo.com og via en android app  - optimeret til ustabile internetforbindelser og low-end smartphones.
Mdundos strategi: Mdundo har fokus på 15 lande i Afrika, men med et ekstra kommercielt fokus i Kenya, Nigeria, Tanzania, Ghana og Uganda. Mdundo vil være den førende, lovlige panafrikanske musikplatform og forventer aggressiv brugervækst i fremtiden via geografisk ekspansion samt via panafrikanske partnere.