LEO Pharma Strengthens US footprint and Global Development Team with appointment of Vice Presidents for Global Regulatory Affairs and Global Project Management
Ballerup, Denmark, May 10, 2019 – LEO Pharma A/S, a global leader in medical dermatology, today announced the appointment of Beth-Anne Lang, Vice President and Head of Global Regulatory Affairs and Christine Garrett, Vice President and Head of Global Project Manage-ment. Both will join LEO Pharma on May 13.
Beth-Anne Lang and Christine Garrett will be based in Madison, New Jersey and be part of LEO Pharma's Global Development Team. Beth-Anne's main responsibility will be to lead and transform the regulatory into an even more modern and global organization and in this way support and accelerate LEO Pharma's development of innovative dermatologic therapies to patients around the world. Christine Garrett's main responsibility will be to lead a new program management organisation which will be key for LEO Pharma in order to strengthen the company's global drug development capabilities and help make innovation available to patients faster.
LEO Pharma's Global Development Team plays an important role in the execution of the company's 2025 strategy. As part of the strategy, LEO Pharma R&D has launched a series of initiatives to raise the bar scientifically and build new capabilities within rare diseases, disease understanding and precision medicine within the company – supported by new ways of working with data and advanced analytics. Among other, this includes the recent addition of a new Translational Medicine Unit in Boston.
"LEO Pharma is building the world's best dermatology R&D organisation, nothing less. The appointment of Beth-Anne Lang and Christine Garrett is a key milestone in achieving this ambition. Beth-Anne and Christine's vast experience with global leadership roles in multi-country cross functional teams and diverse portfolios combined with their strong technical and scientific backgrounds will be critical in our constant quest for improving science to the benefit of patients," says Christian Antoni, Head of Development, LEO Pharma.
Beth-Anne Lang comes to LEO Pharma with a broad regulatory experience in early and late development across several therapeutic areas and in biologics. Beth-Anne joins LEO Pharma from Takeda, where she has held a number of regulatory positions of increasing responsibility over the past 17 years, most recently as Vice President, Global Regulatory Affairs for marketed products. Among other, she has been a key driver in creating Takeda's global regulatory strategies across multiple therapeutic areas and building the marketed products regulatory organization. She holds a Master in Business Administration from Marquette University and a Bachelor of Science in Food Science/Microbiology from the University of Illinois.
Christine Garrett joins LEO Pharma from a position as Global Project Leader for research & early development programs. Prior to this, she spent more than 16 years at Novartis in broad therapeutic areas across all phases of development, where she among other successfully built and led global project teams and cross-functional teams across research, development and commercial. Christine holds a Ph.D. in Organic Chemistry from the Massachusetts Institute of Technology, a Post-Graduate Certificate in Pharma Business Development & Licensing from the University of Manchester, A Master's Certificate in Applied Project Management from Villanova University as well as Bachelor of Science in Chemistry from the Rochester Institute of Technology.
Contacts
For further information, please contact:

LEO Pharma A/S
Trine Juul Wengel; Global External Communications
Tel.: +45 72 60 86 18
Email: tewdk@leo-pharma.com

About LEO Pharma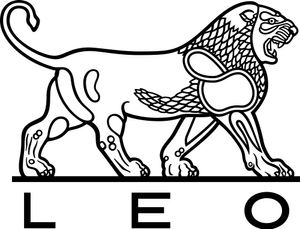 LEO Pharma
Industriparken 55
2750 Ballerup
4494 5888
http://www.leo-pharma.com/
About LEO Pharma
LEO Pharma helps people achieve healthy skin. The company is a leader in medical dermatology with a robust R&D pipeline, a wide range of therapies and a pioneering spirit. Founded in 1908 and owned by the LEO Foundation, LEO Pharma has devoted decades of research and development to advance the science of dermatology, setting new standards of care for people with skin conditions. LEO Pharma is headquartered in Denmark with a global team of 5,500 people, serving 76 million patients in 130 countries. In 2018, the company generated net sales of DKK 10,410 million. For more information, go to: www.linkedin.com/company/leo-pharma or www.leo-pharma.com