LEO Pharma Group completes divestment of Emollients and Proctology Portfolio to Karo Pharma
Ballerup, DENMARK, March 2, 2020 – LEO Pharma today announced that the divestment of its emollients and proctology portfolio to Karo Pharma for 90 MEUR has been completed. The initial agreement with Karo Pharma was announced on December 23, 2019 and approved by relevant competition authorities on February 20, 2020.
This divestment marks an important step for LEO Pharma towards strategically aligning its portfolio and increasing focus on innovation and dermatology.
The divested products include four anti-hemorrhoid products (Sheriproct®, Doloproct®, Neriproct® and Ultraproct®) and six dermatology products, mainly over-the-counter products (Ultrabas®, Ultralip®, Ultraphil®, Ultrasicc®, Neribas® and Ultralan®).
Contacts
Maia Fredtoft Søchting
Global External Communications
+45 26814579
mfddk@leo-pharma.com

About LEO Pharma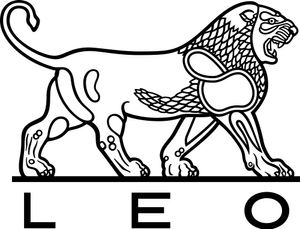 LEO Pharma
Industriparken 55
2750 Ballerup
4494 5888
http://www.leo-pharma.com/
About LEO Pharma
LEO Pharma helps people achieve healthy skin. The company is a leader in medical dermatology with a robust R&D pipeline, a wide range of therapies and a pioneering spirit. Founded in 1908 and owned by the LEO Foundation, LEO Pharma has devoted decades of research and development to advance the science of dermatology, setting new standards of care for people with skin conditions. LEO Pharma is headquartered in Denmark with a global team of 6,000 people, serving 92 million patients in 130 countries. In 2019, the company generated net sales of DKK 10,805 million. For more information about LEO Pharma, visit www.leo-pharma.com.