LEO Pharma completes sale of portfolio of four products to Cheplapharm
BALLERUP, Denmark, December 15, 2020 – Today, LEO Pharma A/S announced that the sale of a portfolio of four non-core products to Cheplapharm for approximately EUR 300 million has been complet-ed. The agreement was announced on August 31, 2020.
The agreement represents a milestone in the roll-out of LEO Pharma's 2030 strategy which strengthens the company's focus on its innovative and core established portfolio for medical dermatology.
The divested portfolio comprises four products within bone disorders/nephrology, dermatology and gynecology: One-Alpha®, Locoid®, Pimafucin®, and Zineryt®. The annual turnover of the portfolio in 2019 amounted to approximately EUR 110 million.
Following the closing, LEO Pharma and Cheplapharm will work closely together to ensure a smooth and effective transition of the products and business.
Contacts
LEO Pharma A/S
Trine Juul Wengel, Global External Communication
tewdk@leo-pharma.com
+45 20732037

Cheplapharm
Stephanie Lemke, Treasury & Investor Relations
Stephanie.lemke@cheplapharm.com
+49 3834 3914 - 142

About LEO Pharma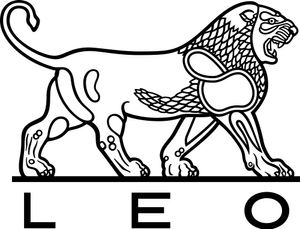 LEO Pharma
Industriparken 55
2750 Ballerup
4494 5888
http://www.leo-pharma.com/
About LEO Pharma
The company is a leader in medical dermatology with a robust R&D pipeline, a wide range of therapies and a pioneering spirit. Founded in 1908 and owned by the LEO Foundation, LEO Pharma has devoted decades of research and development to advance the science of dermatology, setting new standards of care for people with skin conditions. LEO Pharma is headquartered in Denmark with a global team of 6,000 people, serving 92 million patients in 130 countries. For more information about LEO Pharma, visit www.leo-pharma.com.
About Cheplapharm
Cheplapharm is a pharmaceutical company headquartered in Greifswald, Germany, offering branded and niche products in more than 120 countries worldwide. The family-owned company specializes in selected active substances and indications and focuses on an international buy-and-build strategy. Working closely with its business partners, Cheplapharm achieves sustainable annual growth rates. Cheplapharm has been one of the fastest-growing pharmaceutical companies in Europe for years.
See www.cheplapharm.com.