LEO Pharma A/S og FibroTx LLC indgår samarbejde om udvikling af ikke-invasiv hudsampling
Ballerup, den 13. juni, 2018 – LEO Pharma og FibroTx har indgået samarbejde om udviklingen af ny teknologi til ikke-invasiv hudsampling. FibroTx er et biotek-selskab med base i Estland, som udvikler innovative værktøjer til målrettet dermatologisk behandling.
Samarbejdet er det første skridt på vejen mod at kunne måle biomarkører fra hudoverfladen hos patienter med atopisk dermatitis ved brug af en ikke-invasiv hudsampling-metode, som FibroTx har udviklet. Metoden kan anvendes til at bestemme omfang af sygdommen samt til at overvåge effekten af behandling. Det er endvidere også muligt, at metoden vil kunne anvendes til at vurdere fremtidig effekt af behandling.
Samarbejdet mellem LEO Pharma og FibroTx om udviklingen af målrettede medicinske værktøjer, der medfører mindst muligt ubehag for patienterne, styrker begge virksomheders indsats for at forbedre livet for mennesker, som er ramt af atopisk dermatitis.
"Vi er glade for at indgå samarbejde med FibroTx om deres nye teknologi, som vil hjælpe os med at måle den terapeutiske respons på vores behandling. Det er især vigtigt at kunne tilbyde hudsampling med minimalt ubehag til patienter, hvis hud allerede er påvirket," siger Per Sprøgel, Vice President, Medical Science and Safety hos LEO Pharma.
"Vi ser aftalen med LEO Pharma som en vigtig anerkendelse af potentialet inden for vores non-invasive diagnostiske platform. Vores samarbejde vil i den grad styrke vores arbejde med udviklingen af praktiske hjemme-tests, som kan forbedre den måde vi behandler patienter med atopisk dermatitis på i dag," siger Pieter Spee, Chief Technology Officer, FibroTx LLC.
Kort om FibroTex teknologi: FibroTx TAP er en non-invasiv ELISA-baseret (Enzyme Linked Immunosorbent Assay) platformteknologi, hvor proteiner opfanges direkte fra hudoverfladen ved hjælp af specifikke antistoffer. TAP er både mere bekvem, sensitiv og reproducerbar sammenlignet med konventionelle proteinbaserede teknologier. FibroTx SELF er en non-invasiv testplatform baseret på lateral-flow, hvor vaskeprøver opsamlet fra huden analyseres i en hurtig test, der kan aflæses ved hjælp af mobiltelefon eller lateral flowtest-læser afhængig af anvendelsen.
Om FibroTx
FibroTx LLC (Talin, Estland) er et privatejet selskab, der fokuserer på udvikling af non-invasive diagnostiske tests til anvendelse indenfor dermatologi og hudpleje. FibroTx har udviklet to diagnostiske platforme, TAP og SELF, som mulliggør måling af et panel af biomarkører direkte fra hudoverfladen. FibroTx leder programmer i klinisk dermatologi, der er rettet imod udvikling af point-of-care instrumenter baseret på lateral flow teknologi, der kan monitorere og vejlede hjemmebehandling af psoriasis- og atopisk dermatit-patienter.
Kontakter
Trine Juul Wengel, Corporate Communication Manager
LEO Pharma A/S
tewdk@leo-pharma.com
Tlf.: 20732037

Information om LEO Pharma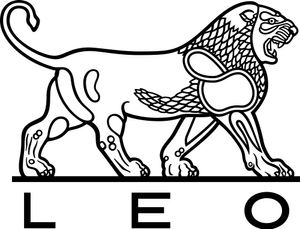 LEO Pharma
Industriparken 55
2750 Ballerup
4494 5888
http://www.leo-pharma.com/
Om LEO Pharma
LEO Pharma hjælper mennesker til at få en sund hud. Ved at tilbyde løsninger til patienter i mere end 130 lande på verdensplan hjælper LEO Pharma mennesker til at håndtere deres hudlidelser. Grundlagt i 1908 og ejet af LEO Fondet har lægemiddelvirksomheden dedikeret årtiers forskning og udvikling til at levere produkter og løsninger til mennesker med hudlidelser. LEO Pharma har hovedkvarter i Danmark og har på ca. 5.200 ansatte over hele verden.
Website: www.leo-pharma.com
LinkedIn: www.linkedin.com/company/leo-pharma
YouTube: www.youtube.com/leopharmaglobal