LEO Pharma A/S and LTS Lohmann Therapie-Systeme AG initiate first-ever clinical trial of microarray patches for psoriasis treatment
Andernach, DE, and Ballerup, DK, March 19, 2019: LTS Lohmann Therapie-Systeme AG (LTS), a market leader in transdermal therapeutic systems, and LEO Pharma A/S, a global leader in dermatology, today announced that the companies will start the clinical trial of microarray patches for the local intradermal treatment of psoriasis. The study will start in April 2019 with expected completion later this year and the aim of the study is to document safety and efficacy in patients.
A microarray patch (also known as a microneedle patch) is a polymeric, microscopic array which delivers encapsulated drugs by perforating the outer stratum corneum with numerous microneedles. The needles are biodegradable and will dissolve as they release the drug in the skin.
This is the first time that microarray patch technology is applied to psoriasis treatment, representing a novel dosage form with several potential benefits for patients: The microarray patch enables slow release of the drug (betamethasone and calcipotriol), which means that treatment frequency can potentially be reduced from one or more times daily to once weekly. Furthermore the patch may reduce or potentially eliminate the need for application of topicals such as ointments. Application of the patch is precise due to the small size of the micro needles ensuring that only affected skin is treated.
The micro array patch for psoriasis treatment has been developed jointly between LEO Pharma and LTS' laboratories and has Good Manufacturing Practice (GMP) status. The project is the first result of a partnership agreement which the two companies entered in 2016.
"After a successful preclinical development in the last two years, initiating a human study in corporation with LEO Pharma is the next major milestone. Our Micro Array Patch (MAP) platform allows the active ingredient to be released directly into the skin MAP innovation is driven by a productive and constructive cooperation using core competences of LEO Pharma and LTS," said Stefan Henke, Head of LTS's Innovative Injection Systems Unit.
"Our alliance with LTS is a great example of LEO Pharma's innovative approach to psoriasis treatment and how we collaborate to improve and extend what's possible for the benefit of patients. The microarray patch represents a new treatment method, which we believe has the potential to improve both treatment compliance and convenience – thus helping even more patients achieve healthy skin," said Kim Kjøller, Executive Vice President, LEO Pharma Research & Development.
Contacts
LTS Lohmann Therapie-Systems AG: Dr. Iris Schnitzler, Marketing and Market Services,
iris.schnitzler@ltslohmann.de

LEO Pharma A/S: Trine Juul Wengel, Global External Communications
tewdk@leo-pharma.com, Tel.: +45 20732037

About LEO Pharma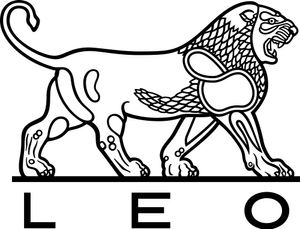 LEO Pharma
Industriparken 55
2750 Ballerup
4494 5888
http://www.leo-pharma.com/
About LTS Lohmann Therapie-Systeme AG LTS is a leading pharmaceutical technology company that develops and manufactures innovative drug delivery systems such as Transdermal Patches ("TTS") and Oral Thin Films ("OTF") for the pharmaceutical industry. LTS´ commercial offering encompasses more than 20 marketed products and a diverse pipeline of more than 30 development projects targeting multiple disease indications. LTS's innovation pipeline contains both partner-funded as well as proprietary, LTS-funded projects. LTS maintains its leading position through the continuous refinement of its core TTS and OTF technologies and by advancing emerging drug delivery technologies, including Micro Array Patches for the transdermal delivery of large molecule, biological actives. Founded in 1984, LTS operates today from two sites in Andernach, Germany and West Caldwell, NJ, USA and a representation in Shanghai, China.

Website: www.ltslohmann.de


About LEO Pharma LEO Pharma helps people achieve healthy skin. The company is a leader in medical dermatology with a robust R&D pipeline, a wide range of therapies and a pioneering spirit. ​Founded in 1908 and owned by the LEO Foundation, LEO Pharma has devoted decades of research and development to advance the science of dermatology, setting new standards of care for people with skin conditions. ​LEO Pharma is headquartered in Denmark with a global team of 5,700 people, serving 80 million patients in 130 countries. In 2017, the company generated net sales of euro 1.4 billion. ​
Website: www.leo-pharma.comLinkedIn: www.linkedin.com/company/leo-pharma YouTube: www.youtube.com/leopharmaglobal