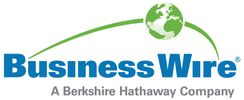 KSA-MOCI
Business Registration in One Day as the Kingdom of Saudi Arabia Launches 12 Regulatory Reforms
As part of the government's objective in making Saudi Arabia a more business-friendly country, a new initiative has been launched to make it possible for businesses to be registered within a day. The 12 reform initiatives are aimed at modernizing the process of the Kingdom's administrative procedures enabling both investors and business owners to start a business within one day.
The Ministry of Commerce and Investment has announced these reform initiatives are within the framework of the on-going modernization and improvements of the trade services, through process re-engineering and integrated electronic systems. The new changes have been implemented to ease processes to help facilitate registration of businesses via an online system.
12 reform initiatives for starting a business are now integrated and can be done simultaneously in one step. The new online service allows investors to search and book his or her trade name, fill-in company Articles of Association details, add partners and shares without the need of attestation by a Notary Public using electronic authentication.
The Kingdom's online service is a new technology in facilitating the delivery of a range of business start-up services for a more expeditious and legally sound incorporation. The government has developed these new initiatives by linking all procedures through a single online interface.
The requirement of a company seal has also been removed. Therefore, the reforms undertaken by the Ministry of Commerce and Investment will help in reducing the procedures for starting a business in Saudi Arabia and provide Ease of Doing Business.
As soon as the CR is provided, investors will be issued a temporary company license code allowing immediate registration with the Ministry of Labor, Social Insurance "GOSI", Zakat and Income Tax "GAZIT", and enroll in the Chamber of Commerce.
"As a result, the government's streamlining of transmission of applications tackle various circumscriptions to doing business inside the Kingdom and the process will become a model in enhancing business activity by virtue of simplification," the ministry said in a statement.
*Source: AETOSWire
View source version on businesswire.com: https://www.businesswire.com/news/home/20180409005845/en/
Contact:
The Center for International Communication, Ministry of Culture and Information, Kingdom of Saudi Arabia
Essam Al-Ghalib , +966595455467
cic@moci.gov.sa
Twitter: @CICSaudi
Subscribe to releases from Business Wire
Subscribe to all the latest releases from Business Wire by registering your e-mail address below. You can unsubscribe at any time.
Latest releases from Business Wire
In our pressroom you can read all our latest releases, find our press contacts, images, documents and other relevant information about us.
Visit our pressroom