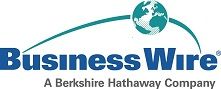 KROLL-ONTRACK
Kroll Ontrack: Ediscovery Trends in 2017: from Artificial Intelligence to Mobile Data Centres
Kroll Ontrack, the leading global provider of ediscovery technologies and services to companies involved in litigation and investigations, predicts a year of change in 2017 as organisations prepare for the new General Data Protection Regulation (GDPR) and the accelerated adoption of artificial intelligence.
Faced with the need to manage greater volumes of data as well as multiplying communications channels, organisations and their legal representatives will have little choice but to implement new technology-based processes to reduce the time needed to identify and manage information required to satisfy regulatory and legal demands.
The ediscovery industry will continue reshaping itself to meet these requirements in 2017, building on the huge international consolidation seen in the previous two years. As exemplified by the merger of Kroll Ontrack with LDiscovery in late 2016, ediscovery suppliers recognise the need for organisations to access local data processing centres and document review services in order to comply with data privacy regulations, and to partner with global firms that can provide these facilities anywhere in the world.
Against this backdrop, Kroll Ontrack makes the following predictions for 2017:
1. Technology will play a vital role in helping organisations prepare for GDPR
The tough new General Data Protection Regulation currently being implemented in Europe will have a global impact. In cross-border litigation and investigations, where data needs to cross borders to comply with discovery requests, mobile discovery will become even more essential. These solutions capture, process, filter and examine data on-site, avoiding the need to transfer data across borders. GDPR has strict rules for protecting individuals' right to be forgotten and organisations will need the relevant tools to find and erase personal data. Breaches of some provisions by businesses, which law makers have deemed to be most important for data protection, could lead to fines of up to €20 million or four percent of global annual turnover for the preceding financial year, whichever is the greater, being levied by data watchdogs.
2. Ediscovery will find new homes beyond regulation and legislation
Ediscovery is widely used by professionals working on legal cases in litigation, regulation, competition law and merger control, employment law and arbitration. This year, it will be used more and more in an anticipatory manner by organisations to identify, isolate and address any concerns about compliance that could expose them to the risk of some kind of intervention or sanction. This trend will be exacerbated by the introduction of an increasingly complex and aggressive regulatory environment, as illustrated by the French Anti-Corruption laws adopted in November 2016.
3. New sources of evidence will move into the spotlight
Enterprises are creating more data than ever before. Data can be found anywhere that there are storage devices to hold it, whether that is a data centre, laptop, mobile, on wearable devices or the cloud. Channels to move data from one place to another are also proliferating. As a result we are seeing a diversification of evidence sources being used to build up a picture of what has happened in a legal matter. Whilst email and structured data remain the most common sources of evidence, other data sources such as social media and satellite navigation systems are gaining in importance and providing key insights into many cases. Clients are increasingly choosing ediscovery providers who can integrate a wider variety of data sources into one platform for analysis.
4. AI becomes good business practice
Savvy law firms and corporate counsel will benefit from bringing the latest technologies including artificial intelligence (AI) to the attention of their clients. A long line of court decisions in the United States, and now also in the United Kingdom and Ireland, have already driven greater interest in and adoption of predictive coding. This technology learns from human document reviewers and automatically reviews and classifies documents accurately with significant cost savings
5. Big data will take centre stage in competition and data privacy matters
Regulators are becoming increasingly aware of the competition and data privacy implications of big data. From a competition point of view, big data held by companies can trigger both Articles 101 (relating to antitrust cases) and 102 (abuse of dominance cases) of Treaty on the Functioning of the European Union (TFEU). This is highlighted by the joint report of May 2016 from the French and German Competition Authorities entitled Competition Law and Data which explains that big data can trigger article 101 TFEU and thus be considered a cartel. Companies that handle substantial data volumes on a day-to-day basis will need to factor it into their compliance strategies and embrace technological solutions to aid in investigations.
6. Authorities call for electronic submissions
Despite evidence becoming mostly electronic, until recently regulatory authorities still required the submission hard copies of RFI forms, merger filings and other investigatory materials. However, the introduction of the European Commission's eQuestionnaire for merger control and antitrust cases means parties must now submit all information electronically.
In December 2016, the EC has also recently published guidelines entitled "Recommendations for the Use of Electronic Document Submissions in Antitrust and Cartel Case Proceedings". It is important to note that the EC strongly encourages the use of electronic formats even for paper documents which means they have to be scanned and made readable.
Tim Philips, Managing Director at Kroll Ontrack, said: "Ediscovery continues to provide essential tools and technologies for all manner of legal matters and allows companies to efficiently navigate through this era of big data, regulatory scrutiny and more stringent data protection requirements. 2017 is set to be another landmark year in terms of the adoption of ediscovery technology and the evolution of ediscovery technology itself."
ENDS
About Kroll Ontrack LLC
Kroll Ontrack provides technology-driven services and software to help legal, corporate and government entities as well as consumers manage, recover, search, analyse, and produce data efficiently and cost-effectively. In addition to its award-winning suite of software, Kroll Ontrack provides data recovery, data destruction, electronic discovery and document review services. For more information about Kroll Ontrack and its offerings please visit: http://www.ediscovery.com/uk and follow @KrollOntrackUK on Twitter.
View source version on businesswire.com: http://www.businesswire.com/news/home/20170130005459/en/
Contact:
Citigate Dewe Rogerson
Charlotte Pascal
Tel: +44 20 7282 1021
Email: charlotte.pascal@citigate.co.uk
or
Judith Massey
Tel: +44 20 7282 2987
judith.massey@citigatedr.co.uk
or
Emma Castle
Tel: +44 20 7282 2993
emma.castle@citigatedr.co.uk
Link:
Information om Business Wire
Følg pressemeddelelser fra Business Wire
Skriv dig op her og modtag pressemeddelelser på mail. Indtast din mail, klik på abonner og følg instruktionerne i den udsendte mail.
Flere pressemeddelelser fra Business Wire
I vores nyhedsrum kan du læse alle vores pressemeddelelser, tilgå materiale i form af billeder og dokumenter, og finde vores kontaktoplysninger.
Besøg vores nyhedsrum