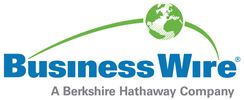 KEIO-PLAZA-HOTEL-TOKYO
Keio Plaza Hotel Tokyo Hosts Japanese Sword Culture, Armor Exhibition – "Japan's Soul and Beauty of Swords and Armor by Legendary Artisans"
Keio Plaza Hotel Tokyo (KPH), one of Japan's most prestigious international hotels located in Shinjuku, Tokyo, will host a special exhibition entitled "Japan's Soul and Beauty of Swords and Armor by Legendary Artisans " displaying beautiful Japanese swords and armor from April 25 (Thursday) to June 27 (Thursday), 2019 in the 3rd floor lobby of our Hotel. This exhibition is part of our series of cultural programs designed to introduce various aspects of Japanese culture to our guests visiting the Hotel from over 100 different countries around the world. Various precious and old swords and armor made during the Heian Period (794-1185) and other periods of Japanese history will be displayed, along with "tsuba" (Sword handle guards separating the handle from the blade) and other ornate sword fittings. On May 14, two masters of sword-drawing from Ryushin Shouchi School will give a live performance in the Main lobby from 5:00 p.m.
This press release features multimedia. View the full release here: https://www.businesswire.com/news/home/20190326005414/en/
Seven swords from various periods in Japanese history dating back to the Heian Period (794-1185) to as recent as the Heisei Period (1989-2019) will be displayed to demonstrate the differing techniques used and improvements made over time. Visitors to the exhibition will gain a good sense of the aesthetic beauty reflected in patterns left on the swords from tempering as part of the forging process, small one centimeter detailed ornaments, "tsuba" sword handle guards, and other aspects of the swords displayed. Swords have been one of the most important symbolic items reflecting the warrior class spirit in Japanese history, and their relevance as highly revered cultural and art items remains strong in modern day Japan.
About the Keio Plaza Hotel
Keio Plaza Hotel Tokyo (KPH) , located in Shinjuku at the very heart of the nation's capital Tokyo, is one of Japan's leading international hotels. Our hotel boasts of over 20 restaurants and bars, and we host a wide range of local and international guests who visit us for our welcoming facilities, warm hospitality and unique services that allow them to experience Japanese culture, including our wedding kimono experience , tea ceremony and many others . For more information about our facilities and services, please visit our website , YouTube , Facebook or Instagram .
View source version on businesswire.com: https://www.businesswire.com/news/home/20190326005414/en/
Contact:
Keio Plaza Hotel Tokyo Keiko Kawashima, +81-3-5322-8010 Public Relations Manager keiko-kawashima@keioplaza.co.jp
Link:
Social Media:
https://www.facebook.com/keioplazahotel.en
Subscribe to releases from Business Wire
Subscribe to all the latest releases from Business Wire by registering your e-mail address below. You can unsubscribe at any time.
Latest releases from Business Wire
In our pressroom you can read all our latest releases, find our press contacts, images, documents and other relevant information about us.
Visit our pressroom