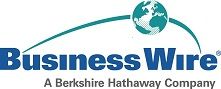 JANSSEN
Data at ASCO Show Consistent Progression-Free Survival Benefit in Relapsed/Refractory Chronic Lymphocytic Leukaemia Patients Treated with Imbruvica®▼ (ibrutinib), Including Those with High-Risk Disease, with Up to Four Years of Follow-Up
Janssen-Cilag International NV ("Janssen") today announced longer follow-up of up to four years from the pivotal Phase 3 RESONATE™ trial (PCYC-1112) of Imbruvica® ▼ (ibrutinib) vs. ofatumumab in patients with relapsed/refractory (R/R) chronic lymphocytic leukaemia (CLL). At a median follow-up of 44 months, the results demonstrated three year progression-free survival (PFS) rate of 59% vs. 3% with ibrutinib vs. ofatumumab respectively.1 A consistent PFS benefit with ibrutinib was observed across all baseline disease and patient characteristics, particularly among patients with genetic mutation deletion 11q (del11q),1 which is a prognostic feature usually conferring an increased risk for poor outcomes. With longer follow-up the overall response rate (ORR) has now reached 91%, with a complete response or complete response with incomplete bone marrow recovery (CR/CRi) rate of 9% (abstract #7510 ).1
These results will be presented today at the 53rd Annual American Society of Clinical Oncology (ASCO) Meeting in Chicago (poster session: 8:00 a.m. – 11:30 a.m. CDT; poster discussion: 1:15 p.m. – 2:30 p.m. CDT). Ibrutinib, a first-in-class Bruton's tyrosine kinase (BTK) inhibitor, is jointly developed and commercialised by Janssen Biotech, Inc. and Pharmacyclics LLC, an AbbVie company.
"These findings demonstrated the continued benefit of ibrutinib in previously treated chronic lymphocytic leukaemia," said John C. Byrd, M.D., Distinguished University Professor at the Ohio State University Comprehensive Cancer Center and lead investigator of the study.* "Importantly, with long-term follow-up, many patients receiving ibrutinib had a deepening of responses and continued improvement in progression-free survival. This study confirms ibrutinib as a major therapeutic option for chronic lymphocytic leukaemia patients."
CLL is typically a slow-growing blood cancer of the white blood cells.2 The incidence of CLL in Europe among men and women is approximately 5.87 and 4.01 cases per 100,000 persons per year, respectively.3 CLL is predominantly a disease of the elderly, with a median age of 72 years at diagnosis.4
"With up to four-year follow-up data, we are continuing to grow the evidence base for ibrutinib and we continue to be impressed by its durability and control for patients with relapsed or refractory chronic lymphocytic leukaemia," said Dr Catherine Taylor, Haematology Therapeutic Area Lead, Janssen Europe, Middle East and Africa. "Janssen Oncology is committed to addressing critical unmet need in B-cell malignancies and ibrutinib is an example of how we pursue the cancer types we know best in order to deliver first-in-class, breakthrough therapies to patients."
Abstract #7510 : Long-Term Efficacy and Safety with Ibrutinib (ibr) In Previously Treated Chronic Lymphocytic Leukemia: Up to Four Years Follow-Up of The RESONATE Study (Poster Board: #272) 1
Poster session: Monday, June 5, 8:00 AM - 11:30 AM CDT
Poster discussion session: Monday, June 5, 1:15 PM - 2:30 PM CDT
At up to four years of follow-up (median, 44 months and max 53 months), ibrutinib continued to show efficacy in CLL patients (n=391), with PFS significantly longer with ibrutinib compared to ofatumumab (median not reached vs. 8.1 months, respectively; Hazard Ratio [HR] 0.133; p<0.0001; three year pfs 59% vs.>1 Ibrutinib also demonstrated benefit in high-risk patient subgroups, i.e. deletion 17p (del17p) and del11q, with PFS in the del11q subgroup showing the most favourable outcome which was noninferior to patients without these cytogenetic abnormalities.1 At time of analysis, with a majority of patients in the ofatumumab (68%) arm crossing over to the ibrutinib arm, three year overall survival (OS) was longer for ibrutinib vs. ofatumumab (median OS was not reached for either arm).1 The OS rate for single agent ibrutinib at three years was 74% and the ORR was 91% with CR/CRi increasing over time to 9%.1 Baseline cytopenias improved with extended ibrutinib therapy for haemoglobin (85%), platelet (95%) and absolute neutrophil counts (95%).1 0.0001;>
The adverse event (AE) profile of ibrutinib included major haemorrhage, Grade ≥3 atrial fibrillation and Grade ≥3 hypertension occurring in 6%, 6%, and 8% of patients, respectively, over a follow-up period of up to four years.1 Incidence of most Grade ≥3 AEs decreased from year one vs. year two to three: neutropenia (18% vs. 8%); pneumonia (11% vs. 4%); atrial fibrillation (4% vs. 2%), respectively.1 Discontinuations were most frequently caused by progressive disease (27%) and AEs (12%).1 At analysis, 90 ibrutinib patients (46%) continued the therapy in the study.1
#ENDS#
About RESONATE
RESONATETM , a Pharmacyclics-sponsored Phase 3 randomised, multi-centre, open-label, international study, enrolled 391 patients with R/R CLL, who had received at least one prior therapy and were not considered appropriate candidates for treatment with a purine analog (median age 67). Study participants were treated with either 420 mg oral ibrutinib (n=195) once-daily until progression or unacceptable toxicity or intravenous ofatumumab for up to 24 weeks (n=196, initial dose of 300 mg followed by 11 doses at 2,000 mg per dose and schedule consistent with local labelling). The results showed significant improvements in PFS vs. ofatumumab, meeting the study's primary endpoint, and in OS and ORR, meeting the study's key secondary endpoints. Primary results from this trial were featured in the official press program at ASCO 2014 , with a simultaneous publication in the New England Journal of Medicine in July 2014.5 The results were also the basis for the European Commission approval of ibrutinib in R/R CLL in October 2014.6
About ibrutinib
Ibrutinib is a first-in-class Bruton's tyrosine kinase (BTK) inhibitor, which works by forming a strong covalent bond with BTK to block the transmission of cell survival signals within the malignant B cells.7 By blocking this BTK protein, ibrutinib helps kill and reduce the number of cancer cells, thereby delaying progression of the cancer.8
Ibrutinib is currently approved in Europe for the following uses:9
As a single agent for the treatment of adult patients with previously untreated CLL, adult patients with relapsed or refractory mantle cell lymphoma (MCL), or adult patients with Waldenström's macroglobulinaemia (WM) who have received at least one prior therapy or in first line treatment for patients unsuitable for chemo-immunotherapy.
As a single agent or in combination with bendamustine and rituximab (BR) for the treatment of adult patients with CLL who have received at least one prior therapy.
Please see the ibrutinib summary of product characteristics for further information.9
About CLL
CLL is a chronic disease; median overall survival ranges between 18 months and more than 10 years, according to the stage of disease.10 The disease eventually progresses in the majority of patients, and patients are faced with fewer treatment options each time. Patients are often prescribed multiple lines of therapy as they relapse or become resistant to treatments.
About the Janssen Pharmaceutical Companies
At the Janssen Pharmaceutical Companies of Johnson & Johnson, we are working to create a world without disease. Transforming lives by finding new and better ways to prevent, intercept, treat and cure disease inspires us. We bring together the best minds and pursue the most promising science. We are Janssen. We collaborate with the world for the health of everyone in it. Learn more at www.janssen.com/emea . Follow us on www.twitter.com/janssenEMEA for our latest news.
Cilag GmbH International; Janssen Biotech, Inc.; and Janssen-Cilag International NV are part of the Janssen Pharmaceutical Companies of Johnson & Johnson.
# # #
*Disclaimer: Dr. Byrd served as an investigator of this Pharmacyclics-sponsored clinical study. Dr. Byrd does not have a financial interest in the company.
Cautions Concerning Forward-Looking Statements
This press release contains "forward-looking statements" as defined in the Private Securities Litigation Reform Act of 1995 regarding the potential of ibrutinib and expectations for its further development. The reader is cautioned not to rely on these forward-looking statements. These statements are based on current expectations of future events. If underlying assumptions prove inaccurate or known or unknown risks or uncertainties materialize, actual results could vary materially from the expectations and projections of Janssen-Cilag International NV, any of the other Janssen Pharmaceutical Companies and/or Johnson & Johnson. Risks and uncertainties include, but are not limited to: challenges and uncertainties inherent in product research and development, including the uncertainty of clinical success and of obtaining regulatory approvals; uncertainty of commercial success; manufacturing difficulties and delays; competition, including technological advances, new products and patents attained by competitors; challenges to patents; product efficacy or safety concerns resulting in product recalls or regulatory action; changes in behavior and spending patterns of purchasers of health care products and services; changes to applicable laws and regulations, including global health care reforms; and trends toward health care cost containment. A further list and descriptions of these risks, uncertainties and other factors can be found in Johnson & Johnson's Annual Report on Form 10-K for the fiscal year ended January 1, 2017, including under "Item 1A. Risk Factors," its most recently filed Quarterly Report on Form 10-Q, including under the caption "Cautionary Note Regarding Forward-Looking Statements," and the company's subsequent filings with the Securities and Exchange Commission. Copies of these filings are available online at www.sec.gov , www.jnj.com or on request from Johnson & Johnson. None of the Janssen Pharmaceutical Companies or Johnson & Johnson undertakes to update any forward-looking statement as a result of new information or future events or developments.
References
1. Byrd JC, Hillmen P, O'Brien S, et al . Long-term efficacy and safety with ibrutinib (ibr) in previously treated chronic lymphocytic leukemia (CLL): Up to four years follow-up of the RESONATE study. J Clin Oncol. 2017;35(Suppl.):abstract 7510.
2. American Cancer Society. About chronic lymphocytic leukemia. Available at: https://www.cancer.org/content/dam/CRC/PDF/Public/8679.00.pdf Last accessed May 2017.
3. Sant M, Allemani C, Tereanu C, et al . Incidence of hematologic malignancies in Europe by morphologic subtype: results of the HAEMACARE project. Blood . 2010;116:3724-34.
4. Eichhorst B, Dreyling M, Robak T, et al . Chronic lymphocytic leukemia: ESMO Clinical Practice Guidelines for diagnosis, treatment and follow-up. Ann Oncol . 2011;22(Suppl.6):vi50–vi54.
5. Byrd JC, Brown JR, O'Brien S, et al . Ibrutinib versus ofatumumab in previously treated chronic lymphoid leukemia. N Engl J Med . 2014;371:213-23.
6. European Medicines Agency. IMBRUVICA (ibrutinib): authorisation details. Available at: http://www.ema.europa.eu/ema/index.jsp?curl=pages/medicines/human/medicines/003791/human_med_001801.jsp&mid=WC0b01ac058001d124 Last accessed May 2017.
7. O'Brien S, Furman RR, Coutre SE, et al . Ibrutinib as initial therapy for elderly patients with chronic lymphocytic leukaemia or small lymphocytic lymphoma: an open-label, multicentre, phase 1b/2 trial. Lancet Oncol . 2014;15:48-58.
8. European Medicines Agency. EPAR summary for the public: Imbruvica (ibrutinib). Available at: http://www.ema.europa.eu/docs/en_GB/document_library/EPAR_-_Summary_for_the_public/human/003791/WC500177778.pdf Last accessed May 2017.
9. Imbruvica Summary of Product Characteristics, March 2017. Available at: http://www.ema.europa.eu/docs/en_GB/document_library/EPAR_-_Product_Information/human/003791/WC500177775.pdf . Last accessed May 2017.
10. Sagatys EM, Zhang L. Clinical and laboratory prognostic indicators in chronic lymphocytic leukemia. Cancer Control . 2012;19:18-25.
View source version on businesswire.com: http://www.businesswire.com/news/home/20170605005588/en/
Contact:
Janssen
Media Inquiries:
Natalie Buhl
+353 85 744 6696
or
Investor Relations:
Lesley Fishman
+1 732 524 3922
Joseph J. Wolk
+1 732 524 1142
Information om Business Wire
Følg pressemeddelelser fra Business Wire
Skriv dig op her, og modtag pressemeddelelser på e-mail. Indtast din e-mail, klik på abonner, og følg instruktionerne i den udsendte e-mail.
Flere pressemeddelelser fra Business Wire
I vores nyhedsrum kan du læse alle vores pressemeddelelser, tilgå materiale i form af billeder og dokumenter samt finde vores kontaktoplysninger.
Besøg vores nyhedsrum