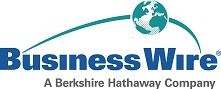 JANSSEN-CILAG
Greater Survival Benefit Shown in Men with Early and Less Aggressive Metastatic Castration-Resistant Prostate Cancer Treated with ZYTIGA® Plus Prednisone
Janssen-Cilag International NV today announced that data from a post-hoc analysis of the Phase 3 COU-AA-302 trial showed that ZYTIGA® (abiraterone acetate) plus prednisone provided an 11.8 months overall survival (OS) benefit (53.6 months vs 41.8 months; HR = 0.61 [95% CI, 0.43-0.87]; p = 0.0055), compared to an active control of placebo plus prednisone, in men with early and less aggressive chemotherapy-naïve metastatic castration-resistant prostate cancer (mCRPC).1
Data from the post-hoc analysis, presented today at the European Association of Urology (EAU) 2016 Congress in Munich, Germany, demonstrated almost triple the OS benefit previously shown (4.4 months) in the final analysis of the COU-AA-302 trial (34.7 months ZYTIGA plus prednisone vs 30.3 months placebo plus prednisone; HR = 0.81 [95% CI, 0.70-0.93]; p = 0.0033). The final analysis was originally presented at the European Society for Medical Oncology (ESMO) 2014 Congress and included a broader range of men with asymptomatic or mildly symptomatic chemotherapy-naïve mCRPC.2
The post-hoc analysis divided patients into two groups to identify which group experienced a greater treatment benefit. The patients in Group 1 were in an earlier, less advanced and less symptomatic stage of the disease (which was defined as having a Brief Pain Inventory [BPI] Short Form score of 0-1, prostate-specific antigen [PSA] below 80 ng/ml and a Gleason score [GS] of below 8). Those in Group 2 were in a later, more advanced and more symptomatic stage of the disease (defined as a having a BPI of 2 or over and/or PSA of 80 ng/ml or above, and/or a GS of 8 or more). The analysis revealed that patients in both groups experienced an OS benefit when treated with ZYTIGA plus prednisone, compared to placebo plus prednisone (Group 1: 11.8 months; HR = 0.61 [95% CI, 0.43-0.87]; p = 0.0055) (Group 2: 2.8 months; HR = 0.84 [95% CI, 0.72-0.99]; p = 0.0321).1
"Post-hoc analyses such as this are very important in helping us to identify the patients who could benefit most from therapies such as novel hormone agents, and at what stage of a patient's disease they could be most effective." said Professor Kurt Miller, Department of Urology, Chariteì Berlin, Berlin, Germany. "As men with prostate cancer are living longer, quality of life is an increasingly important factor for them and their families. It is therefore encouraging to see that when used earlier, patients can stay on ZYTIGA for longer and delay the need for additional, more invasive treatments," he continued.
In addition to OS benefit, the post-hoc analysis data also revealed that both groups showed improvement in disease progression, cancer-related pain and treatment duration when treated with ZYTIGA plus prednisone, compared to placebo plus prednisone:
Time to chemotherapy use was increased by 12.7 months in Group 1 and 8.8 months in Group 2

Group 1: 37.0 months vs 24.3 months; HR = 0.64 [95% CI, 0.46-0.89]; p = 0.0073
Group 2: 23.3 months vs 14.5 months; HR = 0.71 [95% CI, 0.60-0.85]; p = 0.0001

There was an improvement in median time to opiate use for cancer-related pain in both groups

Group 1: not reached vs 41.0 months; HR = 0.69 [95% CI, 0.48-0.99]; p = 0.0409
Group 2: 30.5 months vs 19.3 months; HR = 0.70 [95% CI, 0.59-0.84]; p = 0.0001

Median time on treatment almost doubled in both groups

Group 1: 20.4 months vs 11.2 months; HR = 0.41 [95% CI, 0.31-0.54]; p < 0.0001
Group 2: 12.3 months vs 7.2 months; HR = 0.54 [95% CI, 0.46-0.62]; p < 0.0001
Jane Griffiths, Company Group Chairman, Janssen Europe, the Middle East and Africa (EMEA) said: "Janssen is proud that this study continues to deliver valuable insights as to how best to treat different stages of advanced prostate cancer. We hope that this additional analysis will help healthcare professionals to define the most effective treatment pathway for individual patients. We remain committed to continuing our research in this area with the aim of helping to improve outcomes for men affected by this disease now and in the future."
-ENDS-
NOTES TO EDITORS
About the COU-AA-302 study
COU-AA-302 is an international, randomised, double-blind, placebo controlled Phase 3 study that included 1,088 men with mCRPC who had not received prior chemotherapy and were randomised to receive ZYTIGA (abiraterone acetate) 1,000 milligrams (mg) administered orally once-daily plus prednisone 5 mg administered twice-daily or placebo plus prednisone 5 mg administered twice-daily. The co-primary endpoints of the study were rPFS and OS. Key secondary endpoints included time to opiate use, time to initiation of chemotherapy, time to Eastern Cooperative Oncology Group (ECOG) performance status deterioration and time to PSA progression. The final analysis was presented at the European Society for Medical Oncology (ESMO) 2014 Congress.
The post-hoc analysis used the final dataset for the intent-to-treat population (n = 1088), to stratify patients into Group 1 (BPI 0-1, PSA < 80 ng/ml and GS < 8) and Group 2 (BPI ≥ 2 and/or PSA ≥ 80 ng/ml and/or GS ≥ 8). OS, radiographic progression-free survival (rPFS), time to CT use, time to opiate use, and time on treatment with ZYTIGA plus prednisone vs placebo plus prednisone were analysed by the Kaplan–Meier method and Cox proportional hazards regression.
About ZYTIGA (abiraterone acetate)
ZYTIGA is the only approved therapy that inhibits production of androgen, which fuels prostate cancer growth, via inhibiting the CYP17 enzyme complex present at three sources: the testes, adrenals and the tumour itself.
ZYTIGA has been approved in more than 90 countries and to date, has been prescribed to more than 269,500 men worldwide.
Indication 3
In 2011, ZYTIGA in combination with prednisone/prednisolone was approved by the European Commission (EC) for the treatment of metastatic castration-resistant prostate cancer (mCRPC) in adult men whose disease has progressed on or after a docetaxel-based chemotherapy regimen.
In December 2012, the EC granted an extension of the indication for ZYTIGA permitting its use, in combination with prednisone or prednisolone, for the treatment of mCRPC, in adult men who are asymptomatic or mildly symptomatic after failure of androgen deprivation therapy in whom chemotherapy is not yet clinically indicated.3
Further Information 3
For a full list of side effects and for further information on dosage and administration, contraindications and other precautions when using ZYTIGA, please refer to the summary of product characteristics, which is available at: http://www.ema.europa.eu/ema/index.jsp?curl=pages/medicines/human/medicines/002321/human_med_001499.jsp&mid=WC0b01ac058001d124
About Janssen
Janssen-Cilag International NV is one of the Janssen Pharmaceutical Companies. Janssen Pharmaceutical Companies of Johnson & Johnson are dedicated to addressing and solving the most important unmet medical needs of our time, including oncology (e.g. multiple myeloma and prostate cancer), immunology (e.g. psoriasis), neuroscience (e.g. schizophrenia, dementia and pain), infectious disease (e.g. HIV/AIDS, hepatitis C and tuberculosis) and cardiovascular and metabolic diseases (e.g. diabetes). Driven by our commitment to patients, we develop sustainable, integrated healthcare solutions by working side-by-side with healthcare stakeholders, based on partnerships of trust and transparency. More information can be found on www.janssen-emea.com . Follow us on www.twitter.com/janssenEMEA for our latest news.
Janssen in Oncology
In oncology, our goal is to fundamentally alter the way cancer is understood, diagnosed, and managed, reinforcing our commitment to the patients who inspire us. In looking to find innovative ways to address the cancer challenge, our primary efforts focus on several treatment and prevention solutions. These include disease area strongholds that focus on haematologic malignancies and prostate cancer; cancer interception with the goal of developing products that interrupt the carcinogenic process; biomarkers that may help guide targeted, individualised use of our therapies; as well as safe and effective identification and treatment of early changes in the tumour microenvironment.
References
1 Miller, K. et al. The phase 3 COU-AA-302 study of abiraterone acetate (AA) in men with chemotherapy (CT)-naïve metastatic castration-resistant prostate cancer (mCRPC): Stratified analysis based on pain, prostate-specific antigen (PSA) and Gleason score (GS). Poster #61 presented at the European Association of Urology 2016 Congress, March 11-15, Munich, Germany.
2 Ryan C.J et al. Final overall survival (OS) analysis of COU-AA-302, a randomized phase 3 study of abiraterone acetate (AA) in metastatic castration-resistant prostate cancer (mCRPC) patients (pts) without prior chemotherapy. Abstract presented at the European Society for Medical Oncology 2014 Congress, September 26-30, Madrid, Spain. Oral Presentation. ESMO abstract #753O. Available at: https://www.webges.com/cslide/library/esmo/browse/search/eor#9f9k02Lm . Last accessed September 2014.
3 ZYTIGA® summary of product characteristics (January 2016). Last accessed February 2016.
View source version on businesswire.com: http://www.businesswire.com/news/home/20160314005064/en/
Contact:
Janssen-Cilag International NV
Media Enquiries:
Emily Bone
+44 (0)7876 394 360
ebone1@its.jnj.com
or
Investor contacts:
Lesley Fishman
Phone: +1 (0)732 524 3922
Link:
Information om Business Wire
Følg pressemeddelelser fra Business Wire
Skriv dig op her, og modtag pressemeddelelser på e-mail. Indtast din e-mail, klik på abonner, og følg instruktionerne i den udsendte e-mail.
Flere pressemeddelelser fra Business Wire
I vores nyhedsrum kan du læse alle vores pressemeddelelser, tilgå materiale i form af billeder og dokumenter samt finde vores kontaktoplysninger.
Besøg vores nyhedsrum