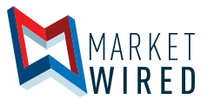 Invivoscribe Technologies Inc.
Invivoscribe Expands Ion PGM(TM) NGS Platform Menu: Releases Additional CE-IVD Clonality Kits with Bioinformatics Software and RUO Kits with MRD Software
SAN DIEGO, CA--(Marketwired - Feb 28, 2017) - Invivoscribe® Technologies Inc., a global company with more than 20 years of experience providing clonality and biomarker test solutions for the fields of oncology, personalized molecular diagnostics® and personalized molecular medicine® , today released three additional CE-marked next-generation sequencing (NGS) assay kits for in vitro diagnostic (IVD) use to assist in the diagnosis of B-cell malignancies. Invivoscribe has now commercialized more than 40 CE-IVD assays and bioinformatics packages for capillary electrophoresis and NGS platforms and has recently announced a long-term agreement with Thermo Fisher Scientific to bring regulated IVD assays through the FDA on the Ion PGM™ Dx System.
Release of additional CE-IVD LymphoTrack® Dx Assays, including an IGK clonality assay and assays targeting the IGH framework 2 and 3 regions, complements the previously released CE-marked assay that targets the IGH framework 1 region. The Invivoscribe portfolio now includes the first comprehensive menu of CE-IVD clonality assays (IGH , IGK , TRG ) developed for use on Thermo Fisher's Ion PGM™ System. Release of the LymphoTrack Dx TRB Assay for the Ion PGM™ System is scheduled for later this year.
The clinical sensitivity in detecting clonality in a majority of B-cell malignancies can approach 100 percent when the IGH and IGK assays are used together. Furthermore, because the TRG locus is rearranged before the TRB locus and these clonal rearrangements persist, even in alpha-beta T cells, laboratories testing for IGH , IGK and the TRG together are likely to detect at least one clonal biomarker target in the vast majority of hematologic malignancies. These patient-specific clonotype biomarkers can then be used to track residual disease with minimal residual disease (MRD) testing.
PCR master mixes included in the LymphoTrack Dx IGH FR1/2/3 Assay Kit target all three framework regions, and the LymphoTrack Dx IGK Assay detects V-J, V-Kde and INTR-Kde rearrangements. The series of clonality assays for the Ion PGM™ are available with 12 indexed master mixes, so the products generated from multiple patients can be amplified in single-step PCR, combined together with controls, and sequenced in a single run to reduce per sample testing costs. The included CE-marked LymphoTrack Dx bioinformatics software reliably identifies, separates, and analyzes data generated from any combination of samples and assays, so researchers and clinicians can sequence, analyze data files, and generate testing summaries within their own laboratories without uploading data to the Internet. This comprehensive software package improves laboratory workflow and throughput, and reduces sequencing costs and instrument turnaround times.
Invivoscribe has also released LymphoTrack Research Use Only (RUO) versions of the IGH, IGK and TRG clonality assays with accompanying LymphoTrack bioinformatics and MRD software for use in clinical research. Laboratories can now identify clonal rearrangements associated with hematologic malignancies and track those clones for MRD in their own facility. MRD testing simply requires additional cell equivalents of DNA to be sampled and a higher sequencing read depth. Use of these tests allows investigators to easily and consistently track residual disease to levels as low as 10-6 .
"Our agreement with Thermo Fisher Scientific provides an opportunity to offer more than just RUO assays and CE-marked assays. The agreement allows us to develop and commercialize internationally-standardized, FDA approved and cleared reagents, kits, and associated bioinformatics software to clinical laboratories and pharmaceutical companies developing new drugs and therapies. We expect this will accelerate development and release of new drugs and therapies. Further, results from these standardized assays will lead to more reliable, clinically actionable results, and better, more accurate treatments. This will be a game changer and a huge benefit to patients and to the fields of personalized molecular diagnostics and precision medicine," said Dr. Jeffrey Miller, Founder, CSO & CEO of Invivoscribe. "A number of these assays and associated bioinformatics software have been validated for use in Invivoscribe's own 'LabPMM' clinical laboratories, and they are currently being used by leading cancer treatment centers and pharmaceutical partners, both to optimize treatments for patients, and to stratify, enroll, and track residual disease in patients in international phase II and phase III clinical studies. Our vision is to improve patient care by making these products accessible to all of our partners and customers."
Invivoscribe's collaboration with Thermo Fisher is a core part of its global initiative to develop and provide standardized molecular diagnostic assays to support precision medicine in the oncology field. Invivoscribe's tests and reagents are currently being used in more than 650 clinical and research laboratories in 65 countries. Invivoscribe has long embraced the value of quality systems and develops all products, including bioinformatics software, compliant with ISO 13485 design control, making them eligible to be brought through regulatory process to authorities worldwide. The company has companion diagnostics development partnerships with Novartis and Astellas Pharma, Inc., and expects to announce additional collaborations in 2017.
About Invivoscribe
Invivoscribe® Technologies Inc. is a privately held biotechnology company dedicated to improving the quality of healthcare worldwide by providing high quality, reliable, cutting-edge reagents, tests, and bioinformatics tools to advance the fields of personalized molecular diagnostics® and personalized molecular medicine® . Invivoscribe provides ISO 13485 certified, PCR- and NGS-based reagents manufactured in a facility registered with FDA; RUO test kits; CE-marked IVDs, including IdentiClone® and LymphoTrack® Dx Assays with both LymphoTrack® and LymphoTrack® Dx Software; for clonality, MRD, and somatic hypermutation testing. Invivoscribe also offers comprehensive MyAML® , MyHeme® , MyMRD® , and custom gene panels. Used in combination with Invivoscribe's proprietary MyInformatics® Software these assays identify and can track primary driver mutations as well as the subclonal architecture and emergence of new driver mutations in patients with hematologic disease. Invivoscribe's clinical laboratories in the USA, Europe, and Japan provide international access to harmonized CLIA, CAP, and ISO 15189 accredited clinical testing and contract research organization (CRO) services. Additional information can be found at www.invivoscribe.com .
Information om Marketwired
Følg pressemeddelelser fra Marketwired
Skriv dig op her og modtag pressemeddelelser på mail. Indtast din mail, klik på abonner og følg instruktionerne i den udsendte mail.
Flere pressemeddelelser fra Marketwired
I vores nyhedsrum kan du læse alle vores pressemeddelelser, tilgå materiale i form af billeder og dokumenter, og finde vores kontaktoplysninger.
Besøg vores nyhedsrum