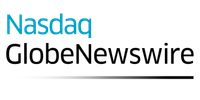 Inventiva SA
Inventiva S.A.: Sale of Shares
NOT FOR RELEASE, PUBLICATION OR DISTRIBUTION, DIRECTLY OR INDIRECTLY, IN THE UNITED STATES, CANADA, JAPAN OR AUSTRALIA.
DAIX, France, Aug. 23, 2018 (GLOBE NEWSWIRE) -- Further to the earlier announcement on 23 August 2018, Frédéric Cren and Pierre Broqua (together, the "Co-founders") and Jean Volatier (collectively, the "Sellers"), respectively the Chief Executive Officer, Chief Scientific Officer and Chief Financial Officer of Inventiva S.A. (the "Company" or "Inventiva"), announce that they have sold in aggregate 255,000 existing shares in Inventiva, equivalent to up to approximately 1.15% of the existing share capital and 1.56% of the voting rights of the Company (the "Transaction").  Jefferies International Limited (the "Manager") managed the Transaction.

Following settlement of the Transaction, the Co-founders will remain the main shareholders of the Company with Frédéric Cren and Pierre Broqua still holding (i) acting in concert, 43.91% of Inventiva's share capital and 60.53% of the voting rights and (ii) individually, 26.46% and 17.44% of Inventiva's share capital and 36.48% and 24.05% of the voting rights, respectively.  In relation to the Transaction, the Sellers have agreed to make no further additional sales of shares in Inventiva for a period of 90 days (the "Lock-up Period") without prior consent from the Manager.  The Lock-up Period excludes shares relating to the call option agreements entered into with BVF Partners L.P. and Perceptive Advisors by which Frédéric Cren and Pierre Broqua agreed to grant a call option on existing shares in the context of the initial public offering of the Company.
Inventiva will not receive any proceeds from the Transaction.
IMPORTANT NOTICE
THIS ANNOUNCEMENT IS NOT FOR PUBLICATION OR DISTRIBUTION, DIRECTLY OR INDIRECTLY, IN OR INTO THE UNITED STATES OF AMERICA.  THIS ANNOUNCEMENT IS NOT AN OFFER OF SECURITIES FOR SALE INTO THE UNITED STATES.  THE SECURITIES REFERRED TO HEREIN HAVE NOT BEEN AND WILL NOT BE REGISTERED UNDER THE U.S. SECURITIES ACT OF 1933, AS AMENDED, AND MAY NOT BE OFFERED OR SOLD IN THE UNITED STATES, EXCEPT PURSUANT TO AN APPLICABLE EXEMPTION FROM REGISTRATION.  NO PUBLIC OFFERING OF SECURITIES IS BEING MADE IN THE UNITED STATES.
THIS ANNOUNCEMENT IS NOT AN OFFER OF SECURITIES OR INVESTMENTS FOR SALE OR A SOLICITATION OF AN OFFER TO BUY SECURITIES OR INVESTMENTS IN ANY JURISDICTION WHERE SUCH OFFER OR SOLICITATION WOULD BE UNLAWFUL. NO ACTION HAS BEEN TAKEN THAT WOULD PERMIT AN OFFERING OF THE SECURITIES OR POSSESSION OR DISTRIBUTION OF THIS ANNOUNCEMENT IN ANY JURISDICTION WHERE ACTION FOR THAT PURPOSE IS REQUIRED. PERSONS INTO WHOSE POSSESSION
THIS ANNOUNCEMENT COMES ARE REQUIRED TO INFORM THEMSELVES ABOUT AND TO OBSERVE ANY SUCH RESTRICTIONS. ANY FAILURE TO COMPLY WITH THESE RESTRICTIONS MAY CONSTITUTE A VIOLATION OF THE SECURITIES LAWS OF ANY SUCH JURISDICTION.
THE OFFER AND SALE OF THE INVENTIVA SHARES BY THE SELLERS IN FRANCE WILL BE CARRIED OUT THROUGH A PRIVATE PLACEMENT TO QUALIFIED INVESTORS, IN ACCORDANCE WITH ARTICLE L.411-2 OF THE FRENCH FINANCIAL AND MONETARY CODE AND OTHER APPLICABLE LAWS AND REGULATIONS. THERE WILL BE NO PUBLIC OFFERING IN FRANCE.
IN MEMBER STATES OF THE EUROPEAN ECONOMIC AREA ("EEA ") WHICH HAVE IMPLEMENTED THE PROSPECTUS DIRECTIVE (EACH, A "RELEVANT MEMBER STATE "), THIS ANNOUNCEMENT AND ANY OFFER IF MADE SUBSEQUENTLY IS DIRECTED EXCLUSIVELY AT PERSONS WHO ARE "QUALIFIED INVESTORS" WITHIN THE MEANING OF THE PROSPECTUS DIRECTIVE ("QUALIFIED INVESTORS "). FOR THESE PURPOSES, THE EXPRESSION "PROSPECTUS DIRECTIVE" MEANS DIRECTIVE 2003/71/EC (AND AMENDMENTS THERETO, INCLUDING THE 2010 PD AMENDING DIRECTIVE, TO THE EXTENT IMPLEMENTED IN A RELEVANT MEMBER STATE), AND INCLUDES ANY RELEVANT IMPLEMENTING MEASURE IN THE RELEVANT MEMBER STATE AND THE EXPRESSION "2010 PD AMENDING DIRECTIVE" MEANS DIRECTIVE 2010/73/EU.
WITH RESPECT TO THE RELEVANT MEMBER STATES, OTHER THAN FRANCE, NO ACTION HAS BEEN OR WILL BE TAKEN IN ORDER TO PERMIT A PUBLIC OFFER OF THE SECURITIES WHICH WOULD REQUIRE THE PUBLICATION OF A PROSPECTUS IN ANY RELEVANT MEMBER STATES.
THIS ANNOUNCEMENT DOES NOT CONSTITUTE AN OFFER OR A SOLICITATION TO SELL OR SUBSCRIBE REQUIRING A PROSPECTUS WITHIN THE MEANING OF THE PROSPECTUS DIRECTIVE. THIS ANNOUNCEMENT DOES NOT, AND SHALL NOT, IN ANY CIRCUMSTANCES CONSTITUTE A PUBLIC OFFERING, NOR AN OFFER TO SELL OR SUBSCRIBE, NOR A SOLICITATION TO OFFER TO PURCHASE OR SUBSCRIBE SECURITIES IN ANY JURISDICTION.
IN THE UNITED KINGDOM THIS ANNOUNCEMENT IS DIRECTED EXCLUSIVELY AT QUALIFIED INVESTORS (I) WHO HAVE PROFESSIONAL EXPERIENCE IN MATTERS RELATING TO INVESTMENTS FALLING WITHIN ARTICLE 19(5) OF THE FINANCIAL SERVICES AND MARKETS ACT 2000 (FINANCIAL PROMOTION) ORDER 2005, AS AMENDED (THE "ORDER") OR (II) WHO FALL WITHIN ARTICLE 49(2)(A) TO (D) OF THE ORDER, AND (III) TO WHOM IT MAY OTHERWISE LAWFULLY BE COMMUNICATED.
IN CONNECTION WITH THE TRANSACTION, THE MANAGER AND ANY OF ITS AFFILIATES ACTING AS AN INVESTOR FOR THEIR OWN ACCOUNT MAY TAKE UP AS A PRINCIPAL POSITION ANY SHARES AND IN THAT CAPACITY MAY RETAIN, PURCHASE OR SELL FOR THEIR OWN ACCOUNT SUCH SHARES. IN ADDITION THE MANAGER OR ITS AFFILIATES MAY ENTER INTO FINANCING ARRANGEMENTS AND SWAPS WITH INVESTORS IN CONNECTION WITH WHICH THE MANAGER (OR ITS AFFILIATES) MAY FROM TIME TO TIME ACQUIRE, HOLD OR DISPOSE OF SHARES. THE MANAGER DO NOT INTEND TO DISCLOSE THE EXTENT OF ANY SUCH INVESTMENT OR TRANSACTIONS OTHERWISE THAN IN ACCORDANCE WITH ANY LEGAL OR REGULATORY OBLIGATION TO DO SO.
NO GUARANTEE CAN BE MADE THAT ANY SECURITIES WILL BE SOLD PURSUANT TO THE TRANSACTION.
THE MANAGER IS ACTING ON BEHALF OF THE SELLERS AND NO ONE ELSE IN CONNECTION WITH THE TRANSACTION AND WILL NOT BE RESPONSIBLE TO ANY OTHER PERSON FOR PROVIDING THE PROTECTIONS AFFORDED TO CLIENTS OF THE MANAGER OR FOR PROVIDING ADVICE IN RELATION TO THE TRANSACTION.
This press release was submitted for publication on 23 August 2018 at 17:30 (CEST).
This information is provided by RNS, the news service of the London Stock Exchange. RNS is approved by the Financial Conduct Authority to act as a Primary Information Provider in the United Kingdom. Terms and conditions relating to the use and distribution of this information may apply. For further information, please contact rns@lseg.com or visit www.rns.com .
Information om Globenewswire
Følg pressemeddelelser fra Globenewswire
Skriv dig op her, og modtag pressemeddelelser på e-mail. Indtast din e-mail, klik på abonner, og følg instruktionerne i den udsendte e-mail.
Flere pressemeddelelser fra Globenewswire
I vores nyhedsrum kan du læse alle vores pressemeddelelser, tilgå materiale i form af billeder og dokumenter samt finde vores kontaktoplysninger.
Besøg vores nyhedsrum