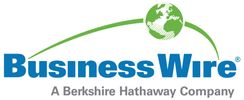 IMMERVISION
Immervision Introduces Industry's Highest-Performing Off-the-Shelf 125 Degree Wide-Angle Lens for Smartphones
Immervision , the Montreal-based developer and licensor of patented, wide-angle optics and imaging technology, today announced the industry's highest-performing off-the-shelf 125 degree wide-angle lens, enabling smartphone OEMs to improve image capabilities in next-generation phones. Off-the-shelf wide-angle lens reduces the development investment and speed up go-to-market, while improving image quality for landscape, group, and close-up pictures and videos taken with smartphone phones.
While the majority of tier one OEMs have custom wide-angle lens in their phones, tier two and tier three smartphone brands have yet to adopt. Immervision's technology has been preconfigured on popular sensors including Sony, OmniVision and Samsung, from 20Mpx to 8Mpx to provide best quality and added flexibility on the bill of materials. For detailed compatibility with sensors, view the landing page and all downloadable content.
"Tier two and tier three smartphone OEMs are challenged with delivering the same level of image quality of leading-edge smartphone phones," said Alessandro Gasparini, Executive Vice President, Operations and Chief Commercial Officer of Immervision. "Immervision's 125 wide-angle lens incorporates all the industry-leading metrics commonly found in different wide-angle smartphone cameras and integrates them all into one single lens. In the past, these best-in-class metrics were found separately in multiple phones. Now they are available in one lens with ready-to-use software, reducing camera customization and integration time, and providing the same image quality as in well-recognized smartphone phone brands."
Key Features
Small form factor 5.4 mm TTL
Industry's best low-light performances with f/1.9
Distortion designed to fit with adaptive video distortion correction
Best balance of image quality, low light performances and distortion control in one product
20 MPx for highest image quality, 16 MPx, 12 MPx up to 8 MPx for cost optimization
About Immervision
Immervision enables intelligent vision in any device. Our Deep Seeing technology and renowned experts in wide-angle optical design and image processing enable smart devices with superhuman eyes to capture high quality visual and contextual data. We invent, customise and license wide-angle lenses and imaging software technology for AI, machine vision and user applications, from capture to display, in the mobile, automotive, robotics, security, and other industrial and consumer product industries. www.immervision.com
View source version on businesswire.com: https://www.businesswire.com/news/home/20200824005656/en/
Subscribe to releases from Business Wire
Subscribe to all the latest releases from Business Wire by registering your e-mail address below. You can unsubscribe at any time.
Latest releases from Business Wire
In our pressroom you can read all our latest releases, find our press contacts, images, documents and other relevant information about us.
Visit our pressroom