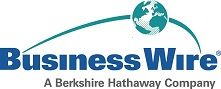 IL-BOEHRINGER-INGELHEIM
IL-23 inhibitor risankizumab induces remission in Phase II study in patients with moderate-to-severe Crohn's disease
Results were presented today from a proof-of-concept, Phase II, randomized, placebo-controlled study (NCT02031276) in Crohn's disease with investigational biologic, risankizumab (formerly BI 655066), a compound from Boehringer Ingelheim research and recently licensed by AbbVie. Risankizumab was shown to be more effective than placebo in patients with moderately-to-severely active Crohn's disease.1 These interim results are the first to be reported in this indication with risankizumab , which selectively blocks IL-23 through the specific targeting of the IL-23p19 subunit.1 After 12 weeks, 24% and 37% of patients achieved clinical remission (no symptoms or very mild symptoms of disease) with 200 mg and 600 mg risankizumab, respectively, compared with 15% of patients receiving placebo*1 . Endoscopic remission (normalization of the lining of bowel as seen during an endoscopy) was achieved by 15% and 20% of patients receiving 200 mg and 600 mg risankizumab, respectively, compared with three percent of patients receiving placebo.1
This Smart News Release features multimedia. View the full release here: http://www.businesswire.com/news/home/20160524005919/en/
Dr. Brian G. Feagan, MD, PhD, Director of Robarts Clinical Trials at Robarts Research Institute, Western University, London, Ontario, Canada, and Principal Investigator of this study, presented the findings at the Digestive Disease Week (DDW) conference in San Diego, USA. He said "these results are particularly encouraging because of the difficult-to-treat population within the study. Our patients had endoscopically confirmed moderate or more severe disease activity at study entry and the majority had previously failed treatment with one or more TNF antagonists."
Risankizumab also achieved higher rates of clinical response (defined by a Crohn's Disease Activity Index of <150 100 200 600 or a reduction from baseline of at least points) than placebo with nearly twice as many patients achieving clinical response risankizumab (37% and 42% in the mg groups, respectively) compared group (21%) week>1 Risankizumab was well tolerated in this clinical trial, with numerically fewer severe or serious adverse events in risankizumab treated patients compared with placebo. Most frequently reported adverse events were gastrointestinal events (nausea, worsening of Crohn`s disease, abdominal pain, vomiting), arthralgia, anemia and headache..1 150>
"Patients with moderate-to-severe Crohn's disease who have failed anti-TNF therapy have very limited choices for treatment," said Theresa Podrebarac, Vice President, Immunology Clinical Development, AbbVie, "We are encouraged by the promising results seen in this study with risankizumab and look forward to continuing development of this compound as a potential new treatment option for patients and physicians."
"It's exciting to see such positive results from a compound with a different mechanism of action to currently available treatments. Boehringer Ingelheim is committed to improving the care of patients with difficult-to-treat immune diseases, and the promising results of this study of risankizumab in patients with difficult-to-treat moderate-to-severe Crohn's disease is an encouraging step towards achieving this goal" said Dr. Steven Padula, Therapeutic Area Head Medicine Immunology at Boehringer Ingelheim.
Additional trial information
The data discussed in this press release represent results for intravenous risankizumab 200 mg (n=41) and 600 mg (n=41) versus placebo (n=39), administered at weeks zero, four, and eight in patients with moderately-to-severely active Crohn's disease.1
Risankizumab also showed the following results at 12 weeks:
Endoscopic response (>50% improvement in the lining of the bowel from before treatment started, as seen during an endoscopy) was achieved by 37% of patients receiving 600 mg risankizumab, compared with 13% of patients receiving placebo1
Deep remission (patients achieving clinical and endoscopic remission at the same time) was achieved by 12% of patients receiving 600 mg risankizumab, compared with none in the placebo group1
The trial is ongoing and will evaluate patients up to 52 weeks.
Supporting Background
[link to partnership announcement of BI and AbbVie ]
About Risankizumab (BI 655066 now ABBV-066)
Risankizumab selectively blocks IL-23, a key protein involved in inflammatory processes that has been linked to a number of chronic immune-mediated diseases. Risankizumab is part of a collaboration between Boehringer Ingelheim and AbbVie, with AbbVie leading future development and commercialization of risankizumab globally. The therapeutic potential of risankizumab is being evaluated in immunological disorders, including Crohn's disease, psoriasis, and psoriatic arthritis.
*Risankizumab is not approved by regulatory authorities and its safety and efficacy are being investigated.
About Boehringer Ingelheim
Boehringer Ingelheim has a robust immunology research and clinical program, covering a wide range of immune diseases, including psoriasis, psoriatic arthritis, Crohn's disease, rheumatoid arthritis, and lupus nephritis.
Boehringer Ingelheim is one of the world's 20 leading pharmaceutical companies. Headquartered in Ingelheim, Germany, Boehringer Ingelheim operates globally through 145 affiliates and a total of some 47,500 employees. The focus of the family-owned company, founded in 1885, is on researching, developing, manufacturing, and marketing new medications of high therapeutic value for human and veterinary medicine.
Social responsibility is an important element of the corporate culture at Boehringer Ingelheim. This includes worldwide involvement in social projects through, for example, the initiative "Making More Health" while also caring for employees. Respect, equal opportunity, and reconciling career and family form the foundation of mutual cooperation. The company also focuses on environmental protection and sustainability in everything it does.
In 2015, Boehringer Ingelheim achieved net sales of about 14.8 billion euros. R&D expenditure corresponds to 20.3 percent of net sales.
About AbbVie
AbbVie is a global, research-based, biopharmaceutical company formed in 2013 following separation from Abbott Laboratories. The company's mission is to use its expertise, dedicated people, and unique approach to innovation to develop and market advanced therapies that address some of the world's most complex and serious diseases. Together with its wholly-owned subsidiary, Pharmacyclics, AbbVie employs more than 28,000 people worldwide and markets medicines in more than 170 countries. For further information on the company and its people, portfolio, and commitments, please visit www.abbvie.com . Follow @abbvie on Twitter or view careers on our Facebook or LinkedIn page.
Reference:
1. B Feagan et al. Efficacy and safety of induction therapy with the selective IL-23 inhibitor risankizumab (BI 655066), in patients with moderate-to-severe Crohn's disease: Results of a randomized, double-blind, placebo-controlled Phase II study. Digestive Disease Week, San Diego, USA, 21–24th May 2016. [Abstract ID 2483687]
* (P=0.308 and P=0.025, respectively)
View source version on businesswire.com: http://www.businesswire.com/news/home/20160524005919/en/
Contact:
Boehringer Ingelheim
Julia Meyer-Kleinmann
Media Contact - Immunology and CNS
Media & PR
Phone +49 6132 77 8271
Mobile +49 178 290 8178
Fax +49 6132 77 6601
Mail press@boehringer-ingelheim.com
Link:
Information om Business Wire
Følg pressemeddelelser fra Business Wire
Skriv dig op her og modtag pressemeddelelser på mail. Indtast din mail, klik på abonner og følg instruktionerne i den udsendte mail.
Flere pressemeddelelser fra Business Wire
I vores nyhedsrum kan du læse alle vores pressemeddelelser, tilgå materiale i form af billeder og dokumenter, og finde vores kontaktoplysninger.
Besøg vores nyhedsrum