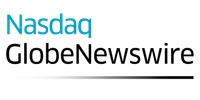 HPIL HOLDING
WTOKF - European Karate Championship, ended on Sunday, October 7, 2018 with success
Championship sponsored by HPIL HOLDING
MIDLAND, Mich., Oct. 08, 2018 (GLOBE NEWSWIRE) -- HPIL Holding (the "Company") (OTC PINK: HPIL) is pleased to announce that The European Championship of the World Traditional Okinawa Karate Federation (WOKF) – http://www.wtokf.org  successfully concluded on Sunday, October 7, 2018, in Rome, Italy.

All results obtained by athletes at the European Karate Championship-Rome-Italy on 5-7 October 2018, as well as the final nation-wide ranking, will be published shortly in the WTOKF Official Bulletin.
Karate-do is a martial art, and a form of defense, in which the main goal is to train the spirit and body in an energetic and sincere manner to work for the perfection of character through the accumulation of experience throughout the duration of the training.
Ultimately, the real purpose of karate is to educate the younger generations, from children to the elderly, of the positive effects demonstrated over the years in karate.  Age is not a factor and does not matter.
Karate is a competitive sport enjoyed by young and old athletes around the world.
The WTOKF, a world sports entity that has 84 member countries and around 1.2 million practitioners worldwide, works earnestly and abstinently to be eligible to take part in the Summer Olympics in Tokyo, Japan in 2020.
HPIL HOLDING, as Official Sponsor, has been working with the WTOKF to develop joint projects to support the process of training and improving all organizations in the member countries by organizing at a high level the activities specific to this sport (seminars, international Gasshuku, preselection competitions, regional championships, European championships and world championships). HPIL HOLDING and the WTOKF are also jointly developing a Karate Video game for multiple platforms and on the internet broadcast of Karate Tournaments.
Mr. Amersey, President and CEO of HPIL HOLDING, said: "We continue to work seriously to support the WTOKF in the preparation of all the karate-specific activities so that we can achieve the ideal that each sportsman feels when participating in The Tokyo Olympic Games in 2020."
Mr. Ionel Bara, President of the WTOKF said, "We are happy of our collaboration with HPIL HOLDING, which has shown us over the years a great support in the realization of all our plans, and we are sure that this will continue so to successfully accomplish all our proposed goals."
Mr. Bara also said: "Together we have the same goal: An aim and a dream for millions of hearts: Karate as an Olympic Sport!"
A Media Snippet accompanying this announcement is available by clicking on the image or link below:

HPIL Holding (http://hpilholding.com ) is a diversified holding company listed on OTC Markets. HPIL Holding is focused on investing in both private and public companies in differing business sectors. HPIL Holding does not restrict its potential candidate target companies to any specific business, industry or geographical location and, thus, acquires various types of businesses. HPIL Holding also evaluates the acquisition of intellectual properties and technologies.
Safe Harbor / Forward-Looking Statements:
Certain statements in this press release are forward-looking within the meaning of the Private Securities Litigation Reform Act of 1995. These statements may be identified by the use of forward-looking words such as "anticipate," "believe," "forecast," "estimate," "expect," "plan," "potential," "seek," and "intend," among others. These forward-looking statements are based on the Company's current expectations and actual results could differ materially. There are a number of factors that could cause actual events to differ include, but are not limited to, substantial competition; our possible need for financing; uncertainties of technological changes; and dependence upon third parties. The Company does not undertake an obligation to update or revise any forward-looking statement. All of the Company's forward-looking statements are expressly qualified by all such risk factors and other cautionary statements. The information set forth herein speaks only as of the date hereof.
For more information please contact:
HPIL Holding
Peter Nicosia
Tel:  +1 (248) 750-1015
Email: info@hpilholding.com
Source: HPIL Holding
Twitter:   https://twitter.com/hpilhold
Web Site: http://www.hpilholding.com
HPIL Holding  Tel:  +1(248)750-1015
Email: info@hpilholding.com
Subscribe to releases from Globenewswire
Subscribe to all the latest releases from Globenewswire by registering your e-mail address below. You can unsubscribe at any time.
Latest releases from Globenewswire
In our pressroom you can read all our latest releases, find our press contacts, images, documents and other relevant information about us.
Visit our pressroom