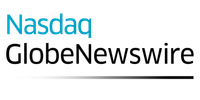 HPIL HOLDING
HPIL Holding Signs MOU with Numbers Unlimited Limited of the UK
MIDLAND, Mich., Sept. 19, 2018 (GLOBE NEWSWIRE) -- HPIL Holding (the "Company") (OTC PINK: HPIL) is pleased to announce that it has signed a Memorandum of Understanding (MOU) with Numbers Unlimited Limited. ("NUL") of Ulverston, Cumbria, United Kingdom, to form a Joint Venture to sell NUL's product range in the North American (USA and Canada) market. The Joint Venture will be owned equally by the Company and NUL.

NUL is a private company operating in the United Kingdom. The Joint Venture will be responsible for marketing and selling the Numbers Unlimited ~Elements™ in North America under the terms of a license to be finalized between HPIL and NUL. The ~Elements™ is comprised of a series of technologies that are integrated to provide a platform that delivers significantly:
Enhanced consumer engagement and interaction between brands and their customers with a focus on delivering additional revenues to the brand as a result of better personalization and consumer understanding.


More efficient business process and audit trail management for service management, maintenance and other processes such as warranty management where use of mobile devices can deliver benefit to both the user and the organization through better visibility and data.


Greater transparency in healthcare by providing patients, clinicians and healthcare providers immediate access to data and functionality that improves the ability of the healthcare provider to understand and support patient needs better.


A flexible platform that can be configured to meet the requirements of other sectors as and when required. Further sectors that NUL is aware of and may enter in the future, dependent on demand and the potential of the market, include – Identity, pharmaceuticals and automotive. These are all sectors where there is a pressing need to improve both the flow of information and increase access to data and expert processes.
With individual item serialization at its core, solutions are delivered through a series of front end apps that are the portal to ~Elements™. Individual serialization, whether it's a packet of medicine, a bottle of beer or a fresh lettuce, provides the foundation on which a rich data picture is built. For example, in the consumer brands space, this data adds value to the experience for consumers, brands, retailers, distributors and others.
~Elements™ is a full stack solution that is built around a fully configurable set of software modules that power the functionality and link the individual serialized items to the required back end data.
NUL took a decision, from the outset to focus on delivering its end user solutions through smartphone apps for the simple reason that they are generally secure and almost frictionless to deploy.  It also reduces the potential cost of deploying a ~Elements™ solution on the basis that in most western countries smartphone penetration is over 80%.
Operating and delivering on a global basis from launch, NUL is helping small and medium sized organizations compete effectively against global organizations using mobile tools that have until now have only been available to the largest brands.
Learn more about Numbers Unlimited and its mission to enable small and medium organizations to compete on the same level as the biggest at http://bit.ly/2plnd2H .  
Mr. Timothy Sandford, the Managing Director of NUL, said, "We are excited about the prospects of the joint venture with HPIL Holding in North America. We consider North America to be one of our key markets globally. North American businesses and consumers have always led the way in embracing new and better ways of doing things using technology.
"We also see the WiFi based proximity marketing technology that HPIL Holding recently acquired with MyFlyWiFi as a significant opportunity to jointly develop a world class solution that delivers a much stronger connection between consumers, brands and retailers in bricks and mortar retail than has been practical before.
"Focused primarily on the innovative, growing brands that will be the global brands of tomorrow, Numbers Unlimited's solutions are increasingly core to its customers' operations management of products, post manufacturing - sales and marketing, consumer engagement and insight, product registration & warranty management among a rapidly growing library of additional business functions delivered as an integrated turnkey solution for growing businesses."
Mr. Nitin Amersey, Chairman and CEO of HPIL Holding, said, "We look forward to working with Numbers Unlimited in America and Canada and to capitalize on our recent acquisition of MyFlyWiFi and its proximity marketing technology portfolio in conjunction with Numbers Unlimited in our Joint Venture."
A Media Snippet accompanying this announcement is available by clicking on the image or link below:
HPIL Holding (http://hpilholding.com ) is a diversified holding company listed on OTC Markets. HPIL Holding is focused on investing in both private and public companies in differing business sectors. HPIL Holding does not restrict its potential candidate target companies to any specific business, industry or geographical location and, thus, acquires various types of businesses. HPIL Holding also evaluates the acquisition of intellectual properties and technologies.

Safe Harbor / Forward-Looking Statements:
Certain statements in this press release are forward-looking within the meaning of the Private Securities Litigation Reform Act of 1995. These statements may be identified by the use of forward-looking words such as "anticipate," "believe," "forecast," "estimate," "expect," "plan," "potential," "seek," and "intend," among others. These forward-looking statements are based on the Company's current expectations and actual results could differ materially. There are a number of factors that could cause actual events to differ include, but are not limited to, substantial competition; our possible need for financing; uncertainties of technological changes; and dependence upon third parties. The Company does not undertake an obligation to update or revise any forward-looking statement. All of the Company's forward-looking statements are expressly qualified by all such risk factors and other cautionary statements. The information set forth herein speaks only as of the date hereof.
For more information please contact:
HPIL Holding
Peter Nicosia
Tel:  +1 (248) 750-1015
Email: info@hpilholding.com


Source: HPIL Holding


Twitter:   https://twitter.com/hpilhold
Web Site: http://www.hpilholding.com
HPIL Holding  Tel:  +1(248)750-1015 
Email: info@hpilholding.com
Subscribe to releases from Globenewswire
Subscribe to all the latest releases from Globenewswire by registering your e-mail address below. You can unsubscribe at any time.
Latest releases from Globenewswire
In our pressroom you can read all our latest releases, find our press contacts, images, documents and other relevant information about us.
Visit our pressroom