Half-year result: Astralis in continued growth - doubles revenue
Astralis A/S has just issued accounts for the first half of 2021. Despite the continued effects of the pandemic, the result shows a continued and marked increase in revenue and an improved operating result for the company, which maintains expectations for the full year.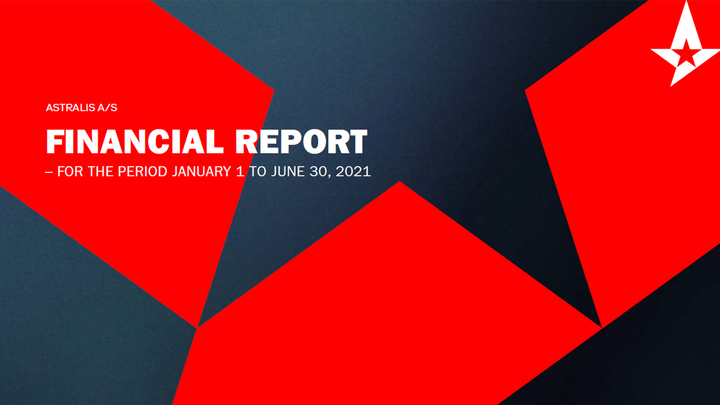 Highlights from the Financial Report:
Total revenue for H1 2021 was DKK 39,2 million a 92 % increase compared to the same period I 2020.
EBITDA in H1 2020 were DKK -3,7 million an improvement of DKK 8,0 million
The result was DKK -12.6 million an improvement of DKK 17,5 million.
Astralis A/S maintains the financial guidance for 2021 with expected revenue between DKK 70 and DKK 80 million and an EBITDA between DKK -5 million and DKK -10 million.

Anders Hørsholt, CEO Astralis A/S:
- The continued effects of the pandemic on the advertising market and live events affected our business negatively, still, we maintain the positive development of our business with a doubling of revenue and a continued improvement in operating profit.
- In addition to the positive development in revenue and operating profit, we note several positives:
- With the opening of Astralis Nexus we have taken the first step towards establishing ourselves in the broader gaming market, we have maintained and extended important commercial partnership agreements and at the same time entered into new agreements, including the new main partner, and our franchise slot in LEC has been priced by the market at a value of 26.5 million Euros, which more than 20 million Euros above the book value.
- The development in the value of franchise rights confirms our strategy in this area. In addition to our franchise slot in LEC, which is a part of the largest tournament in League of Legends, we own league rights in Counter-Strike, where we in addition to our co-ownership of Pro League, hold rights in both Pro League and in BLAST. These or similar rights have not yet been traded in the market.
- Reduced effects of the pandemic will gradually improve our business opportunities in key business areas, however, we do not expect significant effects in the coming six months. Still, we expect to continue the positive development and we maintain our expectations for the result for the full year.
Full Report can be found here: www.astralis.gg/investor