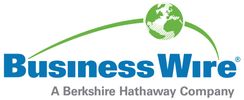 GSMA
GSMA and W20 Announce Call to Action to Close Digital Gender Gap Ahead of G20 Summit
As part of its role within the W20 (Women 20) group1 , the GSMA has backed a series of recommendations to promote digital inclusion for women to be presented to the G20 member states later this year. The GSMA is Topic Chair of the Digital Inclusion theme within the W20, which is advising the G20 on issues around gender equality and the economic empowerment of women, supporting the Sustainable Development Goals (SDGs), particularly SDG #5 (Gender Equality).
"The GSMA has been privileged to help shape the W20 recommendations, which will provide an actionable roadmap for the G20 nations to drive gender equality policies around the world," said Mats Granryd, Director General of the GSMA. "These recommendations underline the importance of closing the digital gender gap by removing barriers to access and use, and promoting policies that encourage the digital inclusion of women. We believe this approach will ensure women and girls play a major role in shaping our future digital economies."
"Ensuring that women are digitally included brings significant benefits for them and for their communities and economies", added Susana Balbo, Chair of the W20.
At a W20 roundtable in Paris last week, the GSMA chaired the debate between the W20 delegates to set the Digital Inclusion recommendations. There are four agreed recommendations that call on G20 member states to:
1) Collect, track and analyse data on women's access to and use of digital technologies and on the presence of women in STEM-related courses, careers and in leadership positions;
2) Develop holistic policies that focus on the barriers to women's access to and use of digital technologies including accessibility, affordability, safety and security, digital skills and availability of relevant content and services;
3) Promote initiatives that drive equal participation of women and girls in STEM studies and digital-intensive work to ensure that women participate and lead in the design, development and governance of digital technologies, as well as entrepreneurs in the digital sector;
4) Ensure that all analyses of the future of work, including education needs and demands for new skills, are performed with a view to gender balance, social protection and job quality.
These recommendations feed into what will be presented at the G20 Argentina 2018 summit taking place in Buenos Aires, 30 November – 1 December 2018, where the G20 governments will be asked to make concrete commitments on each issue.
Mobile Industry Supporting Digital Inclusion for Women
The GSMA is committed to supporting increased digital and financial inclusion for women, reflecting the fact that mobile is the primary way for people to access the internet in many parts of the world. However, according to the latest GSMA research2 , women in low- and middle-income countries are 26 percent less likely than men to use mobile internet.
As part of the GSMA's Connected Women initiative, 36 mobile operators across Africa, Asia and Latin America have made 51 formal commitments to reduce the gender gap in their mobile money or mobile internet customer base, driving an effort to accelerate digital and financial inclusion for women. To date, the Connected Women programme and its mobile operator partners have delivered life-enhancing services to more than 22 million women.
As well as the Connected Women programme and its participation in W20 , the GSMA also supports efforts to accelerate digital and financial inclusion for women via its participation in W20 ; the EQUALS initiative; the GSMA Connected Women programme; Women4Tech ; the WeCare initiative in Latin America; and the #BetterFuture campaign.
-ENDS-
About the GSMA
The GSMA represents the interests of mobile operators worldwide, uniting nearly 800 operators with more than 300 companies in the broader mobile ecosystem, including handset and device makers, software companies, equipment providers and internet companies, as well as organisations in adjacent industry sectors. The GSMA also produces industry-leading events such as Mobile World Congress, Mobile World Congress Shanghai, Mobile World Congress Americas and the Mobile 360 Series of conferences.
For more information, please visit the GSMA corporate website at www.gsma.com . Follow the GSMA on Twitter: @GSMA .
________________________
1 The W20 is one of seven independent engagement groups comprised of civil society organisations from the G20 member counties. The engagement groups convene in tandem with the G20 and ensure that the position of civil society on important issues is taken on board by the G20 leaders. For more information see http://w20argentina.com
2 https://www.gsma.com/mobilefordevelopment/programmes/connected-women/the-mobile-gender-gap-report-2018
View source version on businesswire.com: https://www.businesswire.com/news/home/20180606005078/en/
Contact:
For the GSMA
Beau Bass
+44 79 7662 4962
beau.bass@webershandwick.com
or
GSMA Press Office
pressoffice@gsma.com
Link:
Subscribe to releases from Business Wire
Subscribe to all the latest releases from Business Wire by registering your e-mail address below. You can unsubscribe at any time.
Latest releases from Business Wire
In our pressroom you can read all our latest releases, find our press contacts, images, documents and other relevant information about us.
Visit our pressroom