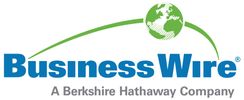 GSMA
GSMA Marks International Girls in ICT Day with Events around the World
The GSMA will celebrate the annual ITU International Girls in ICT Day this week with a series of events across its global footprint aimed at encouraging and empowering young women to explore career opportunities in the science, technology, engineering and mathematics (STEM) areas and helping companies worldwide reap the benefits of greater female participation in the tech sector. The 2018 ITU International Girls in ICT Day will be held on Thursday 26 April and will be marked by events run by local GSMA offices in Atlanta, Barcelona, Brussels, Dubai, Hong Kong, London and Nairobi.
"The GSMA is delighted to be supporting the ITU International Girls in ICT event for the fifth year running, inviting girls from around the world to learn about the rewarding careers possible within the mobile industry and the wider ICT sector," said Mats Granryd, Director General, GSMA. "The future success of our industry rests on the ability to attract talented females and we hope to inspire a new generation of young women to become tomorrow's industry leaders."
At its global headquarters in London, the GSMA is inviting a group of girls from The Bridge Academy, a school in the London borough of Hackney, to an event hosted by BT at its innovation event space. The girls will take part in a problem-solving challenge and try out speed networking with successful women in the tech industry. Speakers at the London event will include representatives from Arsenal FC, Cambridge University, Mastercard and Vodafone.
Other related events include:
Atlanta: In partnership with Cricket Wireless, the North America team will be donating mobile phones with prepaid data and messaging plans to girls that attended an earlier coding workshop with ChickTeck Atlanta .
Barcelona: In partnership with Telefónica, WAYRA (Telefónica Open Future start-up accelerator programme) and Mobile World Capital Barcelona, the GSMA Spanish office has invited local girls to hear from industry experts and entrepreneurs and participate in a hands-on design and technology workshop.
Brussels: The day will be marked as part of the Women4Tech event in Brussels this week, featuring high-level speakers from the European Commission.
Hong Kong: The local GSMA office will be hosting a group of 10 girls for a half-day event on Saturday 28 April, teaching them how to code followed by a number of guest speakers.
Dubai: Local GSMA representatives are inviting girls to the offices of several national ICT Ministries followed by tours of local operators, including Umniah in Jordan; MTN, Sudatel and Zain in Sudan; and Ooredoo, Orange and Tunisie Telecom in Tunisia.
Nairobi: The GSMA local office is working with local primary and secondary schools to host a day featuring representatives from the mobile and tech industries.
Supporting the Sustainable Development Goals
Participation in initiatives such as the ITU International Girls in ICT Day underlines the mobile industry's commitment to helping to achieve the United Nations Sustainable Development Goals (SDGs), particularly SDG 5 (Gender Equality), SDG 4 (Quality Education), SDG 8 (Decent Work and Economic Growth) and SDG 10 (Reduced Inequalities).
The GSMA is a Topic Chair of the W20 (Women 20) group, which will advise the G20 member states on issues around gender equality and the economic empowerment of women in the run-up to the G20 Argentina 2018 summit taking place in Buenos Aires, 30 November – 1 December 20181 .
The GSMA also supports gender equality and opportunities for women and girls via its participation in the EQUALS initiative; the GSMA Connected Women programme; Women4Tech ; the WeCare initiative in Latin America; and the #BetterFuture campaign.
-ENDS-
About the GSMA
The GSMA represents the interests of mobile operators worldwide, uniting nearly 800 operators with more than 300 companies in the broader mobile ecosystem, including handset and device makers, software companies, equipment providers and internet companies, as well as organisations in adjacent industry sectors. The GSMA also produces industry-leading events such as Mobile World Congress, Mobile World Congress Shanghai, Mobile World Congress Americas and the Mobile 360 Series of conferences.
For more information, please visit the GSMA corporate website at www.gsma.com . Follow the GSMA on Twitter: @GSMA .
1 https://www.gsma.com/newsroom/press-release/gsma-advances-comprehensive-agenda-digital-inclusion-women-ahead-g20-summit/
View source version on businesswire.com: https://www.businesswire.com/news/home/20180425005130/en/
Contact:
For the GSMA
Beau Bass
+44 79 7662 4962
beau.bass@webershandwick.com
GSMA Press Office
pressoffice@gsma.com
Link:
Subscribe to releases from Business Wire
Subscribe to all the latest releases from Business Wire by registering your e-mail address below. You can unsubscribe at any time.
Latest releases from Business Wire
In our pressroom you can read all our latest releases, find our press contacts, images, documents and other relevant information about us.
Visit our pressroom