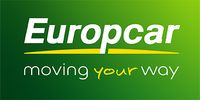 Full Year 2017 Results:
Europcar delivers a strong performance and accelerates its transformation through strategic acquisitions, fully in line with its Ambition 2020
Revenue of €2,412 million up 13.5% at constant exchange rates with organic growth of 3.4%
Adjusted Corporate EBITDA of €264 million up 4.6% at constant exchange rates
Adjusted Corporate EBITDA margin at 11.8% excluding New Mobility and Buchbinder
Adjusted Corporate Operating Free Cash Flow of €126 million excluding New Mobility and
non-recurring items, resulting in a 46% FCF conversion rate
Reported Net income of €61 million due to a €71 million non-recurring expense
Proposed dividend of €0.15 per share implying a 40% payout ratio
 See the full press release in the attached PDF file.
Kontakter
Olav Arnkjær
PR Consultant, Epicent PR
(+45) 78 70 09 21
oar@epicent.dk

Information om Europcar
Europcar




About Europcar Group 
Europcar Group is a major player in mobility markets and is listed on Euronext Paris. The Group's mission is to be an attractive alternative to car ownership by providing a wide range of mobility solutions: car rentals, Vans & Trucks, chauffeur service, car-sharing or peer-to-peer. Customer satisfaction is at the heart of the group's mission and all of its employees and this commitment fuels the continuous development of new services. 
The group operates through multi brands meeting every customer specific needs: Europcar® - the European Leader in vehicle rental services, Goldcar® - Europe's largest low-cost car rental company, InterRent® - value for money brand targeting leisure customers and Ubeeqo® - a European company specializing in fleet and mobility solutions for both the business and the end-customers market. 
The Group delivers its mobility solutions worldwide through an extensive network in 130 countries and territories (including 16 wholly-owned subsidiaries in Europe and 2 in Australia and New Zealand, franchisees and partners).