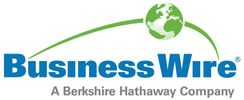 FONDATION-IPSEN
"Genome Editing: The Next Frontier": 4th Conference in the Bridging Biomedical Worlds Series
The Fondation IPSEN today announced the fourth Bridging Biomedical Worlds Conference, "Genome Editing: The Next Frontier", which will be focused on the improvement and most recent applications of genome editing tools. This meeting will take place in Singapore from February 5 th to 7 th 2018.
The Significance of Genome Editing
For decades, scientists have searched for a genome editing tool that will facilitate the easy and sustainable modification of genes in health and biomedical research. The engineering of CRISPR-Cas9 five years ago proved to be a breakthrough in the field. CRISPR-Cas9 is a natural defense system in bacteria that has been modified to allow any DNA modification in all living species. CRISPR-Cas9 technology has opened up promising avenues in various scientific fields, and is being utilized in the development of innovative therapies for cancer and other infectious and genetic diseases.
The 2018 Bridging Biomedical Worlds Conference, "Genome Editing: The Next Frontier", will be held in Singapore from February 5th to 7th 2018. Feature a line-up of internationally renowned speakers who are experts in their fields, the Conference will cover a range of topics including natural bacterial immune mechanisms, the next generation of genome editing tools, and applications of genome editing tools in scientific discovery and in therapy.
This event is jointly organized by Fondation IPSEN, AAAS/Science, AAAS/Science Translational Medicine, and A*STAR's Institute of Molecular and Cell Biology (IMCB).
Program

 
 
 

Keynote Lecture

Engineering Smarter T-cells

Carl JUNE
 

Session I

CRISPRs for Attack and Defense

Avec Dipali SASHITAL, Rotem SOREK, Seokjoong KIM
 

Session II

Advances in Genome Editing

Avec Nicole GAUDELLI, Martin JINEK, Farren ISAACS, Gene YEO, Fabrice VANDEPUT
 

Session III

CRISPRs as a Discovery Tool

Avec Mashito IKAWA, Neville SANJANA, David BIKARD
 

Session IV

Table ronde : Scientific Challenges for Genome Editing

 

Session V

Therapeutic Applications of Gene Editing

Avec Suk See DE RAVIN, Paula CANNON, Eric OLSON, Waseem QASIM, Andrea CRISANTI
 

Session VI

Table ronde : Therapeutic Challenges for Genome Editing

 

Keynote Lecture

Functional Genomics to Study Cancer

David SABATINI
This scientific meeting has been recognized "INNOVATION YEAR 2018" by the French Singapore Embassy. This label has been launched in 2017 by Mister François Hollande, former President of the French Republic, and Lee Hsien Loong, Singapore prime minister, to reinforce bilateral initiatives and collaboration in key sectors like health or biotechnology.
Detailed program: https://www.bridgingbiomedicalworlds.com
To RSVP for the Conference, please contact: yannick.tanguy@ipsen.com
About the Bridging Biomedical Worlds series
The Fondation IPSEN and the American Association for the Advancement of Science launched a new Conference series in 2014 entitled "Bridging Biomedical Worlds" to facilitate the global exchange of knowledge about important advances in key research areas, and boost communication and cooperation among researchers, clinicians, and industry scientists from East and West. Each year a ground-breaking topic is tackled with a local partner in a different country in Asia.
More info on the previous meetings: https://www.bridgingbiomedicalworlds.com/previous-edition/
About A*STAR's Institute of Molecular and Cell Biology (IMCB)
The Institute of Molecular and Cell Biology (IMCB) was launched on 23 January 1985, with its official opening ceremony held on 2 October 1987 at the National University of Singapore (NUS). It subsequently became an autonomous research institute (RI) of A*STAR, moving to Biopolis in 2004. IMCB's vision is to be a premier cell and molecular biology institute which addresses the mechanistic basis of human diseases and its mission is to conduct cutting-edge discovery research in disease pathways; to groom early career researchers to be future leaders in research; and to collaborate with medical and industry communities for research impact. IMCB plays an important role training and recruiting scientific talents, and has contributed to the development of other research entities in Singapore. Its success in fostering a biomedical research culture in Singapore has catalysed Singapore's transformation into an international hub for biomedical research, development and innovation.
Funded primarily by the Biomedical Research Council (BMRC) of A*STAR, IMCB's Discovery research comprises 5 major programmes: Cancer Cell Signalling, Multi-Modal Molecular (M3 ) Biology, Epigenetics and Diseases, iPS cell and Regenerative Medicine, and Technology and Translation. IMCB's technologies and platforms focus on Genome-wide RNAi, Humanized Mouse Models, Proteomics and Protein Engineering, Gene Therapy and Gene Editing, and Molecular Histopathology.
IMCB strives to maintain the scientific excellence of PI-driven research and at the same time aims to promote collaborative team-based projects of medical and industrial relevance.
For more information about IMCB, visit www.imcb.a-star.edu.sg .
About AAAS/Science
The American Association for the Advancement of Science (AAAS) is the world's largest general scientific society and publisher of the journal Science (www.sciencemag.org ) as well as Science Translational Medicine (www.sciencetranslationalmedicine.org ), Science Signaling (www.sciencesignaling.org ), and Science Advances (http://advances.sciencemag.org/ ). AAAS was founded in 1848, and includes some 261 affiliated societies and academies of science, serving 10 million individuals. Science  has the largest paid circulation of any peer-reviewed general science journal in the world, with an estimated total readership of 1 million. The non-profit AAAS (www.aaas.org ) is open to all and fulfills its mission to "advance science and serve society" not only by publishing the very best scientific research but also through initiatives in science policy, international programs and science education.
www.sciencemag.org
About AAAS/Science Translational Medicine
Science Translational Medicine was launched in October 2009. The goal of Science Translational Medicine  is to promote human health by providing a forum for communicating the latest biomedical research findings from basic, translational, and clinical researchers from all established and emerging disciplines relevant to medicine. Despite 50 years of advances in our fundamental understanding of human biology and the emergence of powerful new technologies, the translation of this knowledge into effective new treatments and health measures has been slow. This paradox illustrates the daunting complexity of the challenges faced by translational researchers as they apply the basic discoveries and experimental approaches of modern science to the alleviation of human suffering. A major goal of Science Translational Medicine  is to publish papers that identify and fill the scientific knowledge gaps at the junction of basic research and medical application in order to accelerate the translation of scientific knowledge into new methods for preventing, diagnosing and treating human disease.
www.sciencetranslationalmedicine.org
The Fondation IPSEN
Established in 1983 under the aegis of the Fondation de France, the ambition of the Fondation IPSEN is to initiate a reflection about the major scientific issues of the forthcoming years. The long-standing mission of the Fondation IPSEN is to contribute to the development and dissemination of scientific knowledge by fostering interaction between scientists and clinicians. It has developed an important international network of scientific experts who meet regularly at meetings known as Colloques Médecine et Recherche . Moreover, the Fondation IPSEN has created several series of meetings in partnership with the Salk Institute, the Karolinska Institute as well as with the scientific journals Cell and Science . The Fondation IPSEN produced several hundred publications and more than 250 scientists have been awarded prizes and grants.
www.fondation-ipsen.org
View source version on businesswire.com: http://www.businesswire.com/news/home/20180201006083/en/
Contact:
For further information, and to RSVP for the Conference:
Fondation IPSEN
Yannick TANGUY, Tel: +33 (0)6 81187860
E-mail: yannick.tanguy@ipsen.com
www.fondation-ipsen.org
Twitter: @FondationIpsen (#BridgBioWorlds)
LinkedIn: Fondation IPSEN
YouTube: Fondation IPSEN video
Link:
Information om Business Wire
Følg pressemeddelelser fra Business Wire
Skriv dig op her, og modtag pressemeddelelser på e-mail. Indtast din e-mail, klik på abonner, og følg instruktionerne i den udsendte e-mail.
Flere pressemeddelelser fra Business Wire
I vores nyhedsrum kan du læse alle vores pressemeddelelser, tilgå materiale i form af billeder og dokumenter samt finde vores kontaktoplysninger.
Besøg vores nyhedsrum