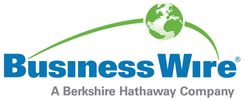 FLASHFORGE
Chinese Hospitals use 3D Safety Goggles For Protection
Recently, a large safeguard instrument manufacturing enterprise in China used 200 Flashforge 3D printer Guider2 for 3D printing safety goggle production. The daily output of 3D printing safety goggles will be increased from 600 to 2,000, further realizing mass production, supporting the front line of anti-COVID-19 and alleviating the shortage of some medical supplies.
This press release features multimedia. View the full release here: https://www.businesswire.com/news/home/20200316005961/en/
Since the outbreak of COVID-19, all industries in China have offered help and contributed to fight against it. Medical protective clothing, face masks, and safety goggles are the most needed and scarce items for front line medical staff. Short supply is always a challenge, and the demand gap is even larger for the reason that safety goggles with small output, difficult in expanding production and long production cycle by traditional craft. The R&D team of this enterprise used 3D printing technology to design, develop and finalize the product within 153 hours, and finally realized the mass production of 3D printed safety goggles. It is reported that the 3D printing safety goggles are lighter and easier to wear, and they are better sealed and protected from fog for a long time.
The head of the company said, "3D printed safety glasses have a shorter design cycle, and volume of production of 3D printing technology is more scalable than traditional ways."
As a professional safeguard instrument manufacturing enterprise, they made multiple comparison in the selection of equipment. Large printing volume, long-term printing stability and high accuracy are the most concerned features. After comparing many 3D printing brands, they finally chose Flashforge Guider2. At present, 200 Flashforge Guider2 have been put into production. It is really spectacular that hundreds of printers start to work at the same time.
Before publishing time, more than 5000 pairs of 3D printed safety goggles had been sent to the hospitals through donations. Now the company believed that the increased capacity will relieve the pressure of safety goggles shortage. In the future, the enterprise will further expand the capacity according to the needs, at that time, the daily output of goggles can be 10,000 pairs.
View source version on businesswire.com: https://www.businesswire.com/news/home/20200316005961/en/
Subscribe to releases from Business Wire
Subscribe to all the latest releases from Business Wire by registering your e-mail address below. You can unsubscribe at any time.
Latest releases from Business Wire
In our pressroom you can read all our latest releases, find our press contacts, images, documents and other relevant information about us.
Visit our pressroom