Esports organization Astralis launch Music initiative with Universal Music Denmark
Together with Universal Music, Astralis has today launched a new ,usic initiative dedicated to amplifying the close connection between the gaming- and music culture - and a natural next step for digital entertainment. The ambition is to provide artists from different backgrounds, who share a passion for gaming, a room to play and create new music inspired by the passion they share and live.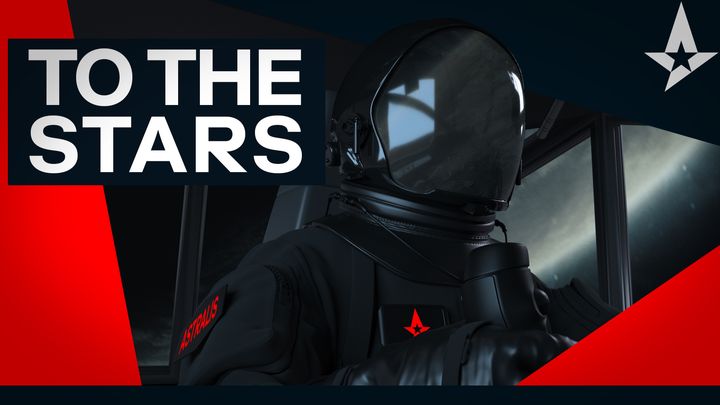 Today the first song under the Astralis name, appropriately named "To the Stars" after the team's tagline, is launched on a range of music streaming services. The song is written and performed by Danish artist Mattis, who is not a stranger to neither gaming nor to composing music for a diverse audience. The ex punk rocker can be heard on the Netflix series Shadowhunters and in his song "Loverboy" reached the top spot on Hypemachine as the most blogged song in the world.
The song is the first under the Astralis name co-Founder of Astralis and Astralis Group, Jakob Lund Kristensen explains:
- Together with Universal Music, today we have launched a new cross culture initiative to amplify the close connection between the global cultures of music and gaming. Just like music, esports and gaming knows no borders and does not distinguish between age, gender, religion, or anything else than the passion you share. This is what we want to celebrate by creating a room for different artists to tell their own story, share their passion for gaming and to become an even more integrated part of the gaming culture.
- It is all about embracing the positives of music, gaming, and passion. We want to be an even larger part of the daily life of Astralis fans, also outside tournaments, but we also invite all others, who might not have a close relation to gaming, to come closer and feel some of the passion.
- Gaming has become much more of a lifestyle and culture than a hobby. As gamers, we are proud of who we are; it is a part of our identity. Gaming and esports has changed the way we talk, what we wear, what we listen to and our digital habits.
- Through this initiative, we are adding to an already existing universe and true to the Astralis spirit, we go all in to live up to our own high standards. This is why, together with Universal Music, we decided to go with Mattis, who is a shooting star on his own terms, who is a gamer himself and who shares our vision to embrace, not just Astralis, but gaming itself.
As the first artist under the Astralis brand, Mattis is proud to be a part of the initiative:

- The song, To the Stars, is all about fighting for what you believe in, no matter what everybody else tries to tell you. It is about lifting each other up to achieve something bigger than ourselves. For me it is very much what Astralis is all about, and it is my hope that the song will bring people together around a common passion.
- I love the way Astralis embrace music as a part of the gaming and esports culture. As a musician, I use gaming to relax and to recharge, and I know that many gamers use music to get hyped before a game or to calm down afterwards. No matter who you are and how you keep your mental balance, 2020 has reminded us all how much we depend upon each other, and if this song can in any way contribute positively to a feeling of moving forwards and upwards, together, I have reached my goal, Mattis comments.

Video: https://youtu.be/e370YnPrJNQ