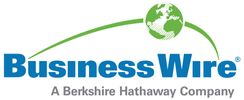 ELLIOTT-MANAGEMENT
Elliott Welcomes Hyundai's Acknowledgment of Needed Reforms Highlights Need for More Serious Action
Elliott Advisors (HK) Limited, which advises various Elliott-affiliated funds (together "Elliott"), announced today that it collectively holds a significant shareholding—more than $1 billion USD of common stock— in Hyundai Mobis Co., Hyundai Motor Company, and Kia Motors Corporation (together "Hyundai Motor Group"). As a major investor, Elliott is pleased that Hyundai Motor Group has taken a first step towards an improved and more sustainable corporate structure.
While this step is encouraging, more needs to be done to benefit the companies and stakeholders. Elliott calls on management to share a more detailed roadmap as to how it will improve corporate governance, optimize balance sheets, and enhance capital returns at each of the companies. Elliott looks forward to engaging with management and other stakeholders directly on these issues, and to offering recommendations regarding the proposed plan.
About Elliott
Elliott Management Corporation manages two multi-strategy funds which combined have approximately $35 billion of assets under management. Its flagship fund, Elliott Associates, L.P., was founded in 1977, making it one of the oldest funds of its kind under continuous management. The Elliott funds' investors include pension plans, sovereign wealth funds, endowments, foundations, funds-of-funds, and employees of the firm. Elliott Advisors (HK) Limited is an affiliate of Elliott Management Corporation. With a strong understanding of the Korean market and corporate structures, Elliott has a history of successfully enhancing shareholder value in Korea.
View source version on businesswire.com: https://www.businesswire.com/news/home/20180403006225/en/
Contact:
Media
New York
Elliott Management Corporation
Michael O'Looney, +1-212-478-2687
mOlooney@elliottmgmt.com
or
Seoul
KorCom
Kyle Kim, +82-2-6925-1507
kihoon@korcom.com
Subscribe to releases from Business Wire
Subscribe to all the latest releases from Business Wire by registering your e-mail address below. You can unsubscribe at any time.
Latest releases from Business Wire
In our pressroom you can read all our latest releases, find our press contacts, images, documents and other relevant information about us.
Visit our pressroom