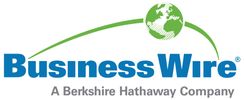 EHL
Ecole hôtelière de Lausanne (EHL) Wins Best Employer Ranking
Ecole hôtelière de Lausanne (EHL) wins the title of Best Employer in French-speaking Switzerland in the category of medium-sized companies in the annual ranking of the magazine Bilan published this week.
This press release features multimedia. View the full release here: https://www.businesswire.com/news/home/20180426005645/en/
Offering a dynamic and pleasant work environment on the campus north of Lausanne, the 464 employees of 33 nationalities benefit, among other things, from home-office opportunities, seven weeks of vacation, access to sport facilities and up to three free meals a day.
Reacting to the announcement, CEO of the EHL Group, Mr Rochat said "the quality of the work environment is one of the priorities set for the EHL management. It is important for us to be able to attract and retain the best talent to continue to provide the best training to our students, and maintain our leadership position in teaching Hospitality Management. We work on a number of fronts, whether in process transparency, gender equity, or the recognition of successes achieved within the institution, for example, sabbatical leave or the research award handed out each year within the faculty."
Chief HR Officer, Pascal Gauthier adds: "As a university of applied sciences, the training and individual development of our employees is obviously important to us. We invest in continuing education at all levels of the organization. This is a very attractive benefit for our employees in an increasingly competitive job market."
"We also strive to increase opportunities for our staff to communicate with management, through employee committees, expanded communication channels, satisfaction surveys and dedicated project groups. This principle of openness makes it possible to raise messages and new proposals in order to apply continuous improvement internally." Mr Rochat continues: "It's a great joy for us to receive this distinction on the occasion of our 125th anniversary, it shows us that we are on the right track."
Ecole hôtelière de Lausanne (EHL) is an ambassador for traditional Swiss hospitality and has been a pioneer in hospitality education since 1893. It has created and inspired a unique professional community of over 25,000 hospitality managers, united by the values and the legacy of EHL.
EHL is a leading university that provides learning solutions for enthusiastic, talented and ambitious students from 119 different countries. With undergraduate, graduate and certificate programs, EHL offers its students a range of on-campus and online education opportunities at different stages of their professional journey.
EHL is regularly recognized as the best hotel management school in the world with the highest graduate employment rates in the industry. EHL is a member of EHL Holding SA, a Group dedicated to hospitality management education.
View source version on businesswire.com: https://www.businesswire.com/news/home/20180426005645/en/
Contact:
Ecole hôtelière de Lausanne (EHL)
Sherif Mamdouh
External Communications Manager
sherif.mamdouh@ehl.ch
Direct +41 21 785 10 53
Phone +41 21 785 11 11
ehl.edu
Link:
Subscribe to releases from Business Wire
Subscribe to all the latest releases from Business Wire by registering your e-mail address below. You can unsubscribe at any time.
Latest releases from Business Wire
In our pressroom you can read all our latest releases, find our press contacts, images, documents and other relevant information about us.
Visit our pressroom