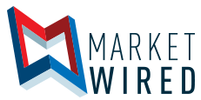 EFMD
EFMD Awards CLIP Accreditation to Sberbank Corporate University
BRUSSELS, BELGIUM--(Marketwired - Nov 8, 2016) -
Editors Note: There is an image associated with this press release.
The Corporate Learning Improvement Process (CLIP) is a unique accreditation run by EFMD that focuses on identifying the key factors that determine quality in the design and functioning of corporate universities and learning organisations.
EFMD is delighted to announce that Sberbank Corporate University from Russia, has recently been awarded CLIP accreditation and joins the community of accredited organisations which also include: Akademie Deutscher Genossenschaften ADG, Alcatel-Lucent, Allianz SE, ArcelorMittal, BBVA - Banco Bilbao Vizcaya Argentaria, Capgemini University, Credit Suisse AG, EDF Group, EDP - Energy of Portugal, Gas Natural Fenosa, GDF SUEZ University, Grupo Santander, Mazars University, MLP Finanzdienstleistungen AG, Novartis International AG, OCP Corporate Training Institute, PSA Peugeot Citroën, Repsol, Siemens AG, Swiss Reinsurance Company Ltd. and UniCredit Group.
"The team of Sberbank Corporate University was very honored to receive CLIP accreditation for our institution. We believe that going through rigorous processes of self-assessment and peer review against CLIP quality standards was critical for better understanding our existing strengths and development priorities for the coming years. This prestigious international professional recognition is especially important given the short history of Sberbank CU, the scale and scope of our learning agenda for 35 000 Sberbank managers, and our high ambitions of becoming a driver of strategic changes at Sberbank. Our prime goal now is to keep the learning momentum while constantly reinventing ourselves to ensure that we effectively support Sberbank's transformation towards 'a technology-driven company with a banking license' as its response to the challenges of the global competition in the digital age," said Valery Katkalo, Dean of Sberbank Corporate University.
Martin Moehrle, Associate Director, Corporate Services, who leads the CLIP process at EFMD, commented on the Sberbank Corporate University's accreditation: "The EFMD team has been particularly impressed by the extraordinary sponsorship of Sberbank Corporate University from the top, by the strong momentum it has created within the organisation, its high visibility outside the company, its excellence in program design and delivery at scale, its strong collaboration with the business, its discipline in following set principles for learning and its role in deploying Sberbank values. We congratulate SCU, under the leadership of Valery Katkalo, for building such an impactful and mature platform in record time and for achieving CLIP accreditation, and we look forward to their contribution to the CLIP community. "
The CLIP assessment process covers all the essential dimensions of the corporate university's deployment within the company: the alignment of its mission and operational objectives with corporate strategy, the effectiveness of its governance and internal management systems, its ability to address key issues of concern to the business units, the programme design process, the overall coherence of the programme portfolio, the quality of delivery and the impact of the corporate university's activities upon individual and organisational learning.
For more information on the CLIP process, visit - www.efmd.org/clip
About EFMD
EFMD is a leading international network of business schools and companies at the forefront or raising the standards of management education and development globally. More information about EFMD is available via efmd.org .
To view the image associated with this press release, visit the following link: http://www.marketwire.com/library/20161108-EFMD-Bild.jpg
EFMD
Magdalena Wanot
+32 2 629 08 38

Information om Marketwired
Følg pressemeddelelser fra Marketwired
Ved at skrive dig op her, vil du modtage pressemeddelelser på mail når de udsendes. Indtast din mail og følg instruktionerne. Det er ligeså let at melde sig fra igen.
Flere pressemeddelelser fra Marketwired
I vores nyhedsrum kan du læse alle vores pressemeddelelser, tilgå materiale i form af billeder og dokumenter, og finde vores kontaktoplysninger.
Besøg vores nyhedsrum