Denmark's two major running events relocate to new start and finish areas
As of this year, the start and finish lines of the Copenhagen Marathon and the Copenhagen Half Marathon will be relocated in order to future-proof both events.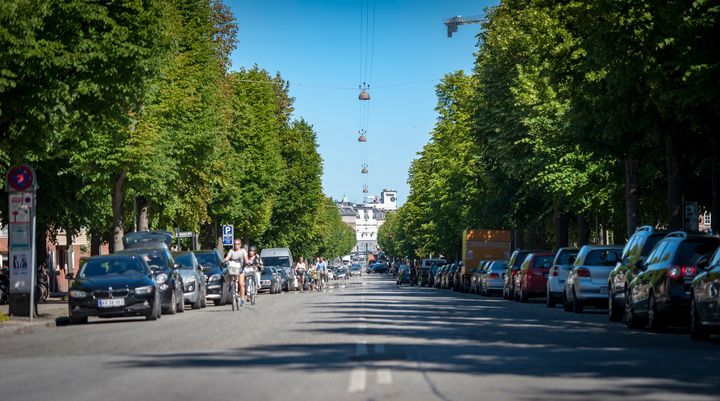 When thousands of runners line up to participate in the 44th Copenhagen Marathon on May this year, they will be launched from a new location: Øster Allé in the Østerbro district of Copenhagen. The new start and finish area are located in the middle of the spacious city park 'Fælledparken' offering more and better opportunities for future growth and improvements of the event.
Likewise, Copenhagen's second major running event – the Copenhagen Half Marathon – which has 25,000 participants, will also be relocating its start and finish area. After 8 years with Øster Allé as the homestretch, the runners will now be starting and finishing in Frederiksberg – the green heart of Copenhagen. The race start will be on beautiful 'Gl. Kongevej' and the finish line will be on the majestic boulevard of 'Frederiksberg Allé'.
Certified World Athletics Road Race label events, both races have obtained a high degree of international recognition and are experiencing an increase in the numbers of both national and international participants. Boasting a 2019 world record, the Copenhagen Half Marathon has even established itself as one of the world's "must-run" half marathons.
Dorte Vibjerg, CEO of the organizing running club, Sparta Athletics & Running, says:
"Now that we have established a solid foundation, our ambition of further growth can be fulfilled. By relocating we are no longer hampered by logistical barriers. Being situated near large green areas and broad boulevards with even infrastructure and better public transportation opportunities, we are prepared for the years to come."
Frederiksberg looks forward to hosting the sold-out Copenhagen Half Marathon
History will be on September 17, as the municipality of Frederiksberg will be playing a key role in the Copenhagen Half Marathon for the first time. To the Mayor of Frederiksberg, Michael Vindfeldt, it is important to involve the local community in order to create the best possible experience for both participants, local residents, and the local business community:

"I am very pleased that Frederiksberg is the new start- and finish area of the Copenhagen Half Marathon. It's a world-class event that attracts a phenomenal elite field but also recreational runners from all over the world."
Courses change while maintaining their vital features
Courses for both events will be adjusted to correspond with the new start and finish locations.
The Copenhagen Half Marathon course is a World Athletics Gold Label course, renowned as one of the fastest in the world. With the relocation, the course will continue to be fast and hold the potential of a new world record and lots of personal bests.
A marathon in the World Capital of Architecture
The participants of the Copenhagen Marathon can still look forward to a beautiful course in the heart of the 2013 World Capital of Architecture. The adjusted course will take runners along some of the most iconic spots in the Danish capital. The official tourism organization, Wonderful Copenhagen, and the City of Copenhagen are working closely together to tell the story about Copenhagen and its beautiful architecture:
"Copenhagen has evolved into an international running destination, largely thanks to the Copenhagen Marathon and the Copenhagen Half Marathon, which shows that efforts to attract a more international audience have proven profitable. Today, approximately 50 percent of the participants – equaling 18,000 runners – are international participants traveling to Copenhagen with their families. We are excited about the new physical opportunities for these events to grow further to enhance both tourism and Copenhagen's position as host of the international event", says Mikkel Aarø-Hansen, CEO of Wonderful Copenhagen.
The organizers will announce the new courses once all the details have been finalized.
Images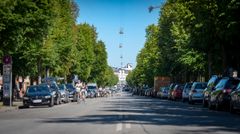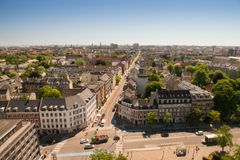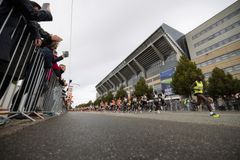 About Sparta Atletik og Løb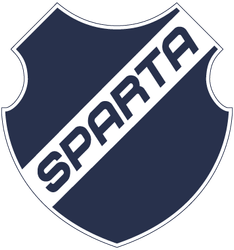 Sparta Atletik og Løb
Gunnar Nu Hansens Plads 11
2100 København Ø
35 26 69 00
https://sparta.dk/
Sparta Atletik og Løb er Danmarks førende løbe- og atletikklub med 1500 medlemmer og en af Europas største løbsarrangører af events som CPH Half, CPH Marathon, DHL Stafetten København og Copenhagen Athletics Games. 
Vi står desuden for den tekniske afvikling af store events såsom Royal Run, Tour de France Grand Départ og VM Halvmaraton i 2014.  
Sparta Atletik og Løb er baseret ved Østerbro Stadion. Her driver vi Danmarks største atletiklub båret af et passionerede trænerstab og et inspirerende træningsmiljø fra børnenes sandkassehold til det højeste internationale eliteniveau. 
I vores løbeafdeling tilbyder vi daglig løbetræning på mere end 20 forskellige træningshold. Her mødes, trænes og inspireres løbere på alle distancer og alle niveauer – fra nybegynderen og den sociale motionsløber til Danmarks allerhurtigste løbere.
Subscribe to releases from Sparta Atletik og Løb
Subscribe to all the latest releases from Sparta Atletik og Løb by registering your e-mail address below. You can unsubscribe at any time.
Latest releases from Sparta Atletik og Løb
In our pressroom you can read all our latest releases, find our press contacts, images, documents and other relevant information about us.
Visit our pressroom