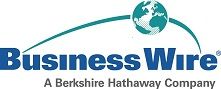 DE-INCYTE
Updated Data from ECHO-202 Trial of Epacadostat in Combination with KEYTRUDA® (pembrolizumab) Demonstrate Clinical Activity Across Multiple Tumor Types
Incyte Corporation (Nasdaq:INCY) today announced that updated data from the ongoing Phase 1/2 ECHO-202 trial evaluating epacadostat, Incyte's selective IDO1 enzyme inhibitor, in combination with pembrolizumab (KEYTRUDA® ), an anti-PD-1 therapy marketed by Merck & Co., Inc., Kenilworth, NJ USA (known as MSD outside the United States and Canada), will be highlighted in multiple presentations at the 2017 American Society of Clinical Oncology (ASCO) Annual Meeting in Chicago. Updated efficacy data at ASCO are from multiple tumor cohorts – metastatic or recurrent squamous cell carcinoma of the head and neck (SCCHN), advanced urothelial bladder cancer (UC), and advanced renal cell carcinoma (RCC) – as well as a pooled safety analysis (Phase 2) of the total study population (across all tumor cohorts). Data will be highlighted in two oral presentations (SCCHN and UC) and two poster discussions (RCC and pooled safety).
"We are pleased to report additional data from multiple tumor-specific cohorts of our Phase 1/2 ECHO-202 trial, which continue to provide encouraging efficacy and safety data for this investigational treatment combination," said Steven Stein, M.D., Chief Medical Officer, Incyte. "These and other data presented here in Chicago underscore the potential of this novel investigational immunotherapy combination in multiple advanced cancers, supporting the advancement of our clinical development program for epacadostat and pembrolizumab into multiple Phase 3 clinical trials."
Efficacy Data from ECHO-202 (Abstract #6010, #4503, #4515)
Results of these tumor cohorts (as of February 27, 2017) include:
 
 
 

SCCHN
(Abstract #6010)

UC
(Abstract #4503)

RCC
(Abstract #4515)

Total
Subgroup
N (%)

 

Prior Lines of
Treatment
N (%)

Total
Subgroup
N (%)

 

Prior Lines of
Treatment
N (%)

Total
Subgroup
N (%)

 

Prior Lines of
Treatment
N (%)

Total
1-2
 
>3
Total
0-1
 
≥2
Total
0-1
 
≥2
13/38
12/31
1/7
14/40
12/32
2/8
10/30
9/19
1/11
(34)
(39)
(14)
(35)
(38)
(25)
(33)
(47)
(9)
ORR
3 CR
3 CR
1 PR
3 CR
3 CR
2 PR
1 CR
1 CR
1 PR
 
10 PR
9 PR
 
11 PR
9 PR
 
9 PR
8 PR
 
DCR
23/38
20/31
3/7
21/40
19/32
2/8
15/30
11/19
4/11
 
(61)
(65)
(43)
(53)
(59)
(25)
(50)
(58)
(36)
10/13 responses ongoing
10/14 responses ongoing
7/10 responses ongoing
DoR
Median range: 18.4+ (7.1 to
Median range: 30.6+ (9.7 to 93.1+)
Median range: 26.8+ (18.1+ to 53.1)
 
90.3+) weeks
weeks
weeks
 
Objective Response Rate (ORR), Disease Control Rate (DCR), Duration of Response (DoR), Complete Response (CR), Partial Response (PR)
Safety Data from ECHO-202 (Abstract #3012)
In addition to the efficacy data above, an updated pooled analysis evaluated 294 patients with advanced cancers in the ECHO-202 Phase 2 safety population. Treatment-related adverse events (TRAEs) occurred in 67 percent (n=197/294) of patients. The most common TRAEs included fatigue (29%), rash (17%), nausea (11%), and pruritus (10%). Grade ≥3 TRAEs occurred in 18 percent (n=52/294) of patients, the most common of which were increased lipase (asymptomatic) (4%) and rash (3%). TRAEs led to discontinuation of treatment in four percent of study patients. The safety profile of epacadostat plus pembrolizumab was generally consistent with previously reported ECHO-202 Phase 1 data and with the safety profile of KEYTRUDA monotherapy.
"The combination of pembrolizumab and epacadostat as a treatment for multiple advanced solid tumors has shown promise in our preliminary Phase 1/2 clinical trials," said Dr. Roger Dansey, senior vice president and therapeutic area head, oncology late-stage development, Merck Research Laboratories. "We welcome the opportunity to collaborate with Incyte and we look forward to progressing this combination in pivotal trials."
About ECHO-202 (KEYNOTE-037)
The ECHO-202 study (NCT02178722) is evaluating the safety and efficacy of epacadostat, Incyte's selective IDO1 inhibitor, in combination with pembrolizumab (KEYTRUDA). Patients previously treated with anti-PD-1 or anti-CTLA-4 therapies were excluded from this trial. Enrollment is complete for the Phase 1 dose escalation (epacadostat 25, 50, 100 mg BID + pembrolizumab 2 mg/kg IV Q3W and epacadostat 300 mg BID + pembrolizumab 200 mg IV Q3W) and Phase 1 dose expansion (epacadostat 50, 100, and 300 mg BID + pembrolizumab 200 mg IV Q3W) portions of the trial. For more information about ECHO-202, visit https://clinicaltrials.gov/ct2/show/NCT02178722 .
About ECHO
The ECHO clinical trial program was established to investigate the efficacy and safety of epacadostat as a core component of combination therapy in oncology. Ongoing Phase 1 and Phase 2 studies evaluating epacadostat in combination with PD-1 and PD-L1 inhibitors collectively plan to enroll over 900 patients in a broad range of solid tumor types as well as hematological malignancies. ECHO-301 (NCT02752074), a Phase 3 randomized, double-blind, placebo-controlled study investigating pembrolizumab (KEYTRUDA) in combination with epacadostat or placebo for the treatment of patients with unresectable or metastatic melanoma, is also underway. For more information about the ECHO clinical trial program, visit www.ECHOClinicalTrials.com .
About Epacadostat (INCB024360)
Indoleamine 2,3-dioxygenase 1 (IDO1) is a key immunosuppressive enzyme that modulates the anti-tumor immune response by promoting regulatory T cell generation and blocking effector T cell activation, thereby facilitating tumor growth by allowing cancer cells to avoid immune surveillance. Epacadostat is an investigational, highly potent and selective oral inhibitor of the IDO1 enzyme that regulates the tumor immune microenvironment, thereby restoring effective anti-tumor immune responses. In single-arm studies, the combination of epacadostat and immune checkpoint inhibitors has shown proof-of-concept in patients with unresectable or metastatic melanoma. In these studies, epacadostat combined with the CTLA-4 inhibitor ipilimumab or the PD-1 inhibitor pembrolizumab (KEYTRUDA) improved response rates compared with studies of the immune checkpoint inhibitors alone.
About Incyte
Incyte Corporation is a Wilmington, Delaware-based biopharmaceutical company focused on the discovery, development and commercialization of proprietary therapeutics. For additional information on Incyte, please visit the Company's website at www.incyte.com .
Follow @Incyte on Twitter at https://twitter.com/Incyte .
Forward-Looking Statement of Incyte Corporation
Except for the historical information set forth herein, the matters set forth in this press release, including statements regarding the presentation and discussion of data regarding the Company's ECHO-202 study and the planned pivotal trials of epacadostat in combination with pembrolizumab, contain predictions, estimates and other forward-looking statements. These forward-looking statements are based on the Company's current expectations and subject to risks and uncertainties that may cause actual results to differ materially, including unanticipated developments and the risks related to the efficacy or safety of the Company's development pipeline, the results of further research and development, the high degree of risk and uncertainty associated with drug development, clinical trials and regulatory approval processes, other market or economic factors and competitive and technological advances; and other risks detailed from time to time in the Company's reports filed with the Securities and Exchange Commission, including its Form 10-Q for the quarter ended March 31, 2017. Incyte disclaims any intent or obligation to update these forward-looking statements.
KEYTRUDA® is a registered trademark of Merck Sharp & Dohme Corp., a subsidiary of Merck & Co., Inc., Kenilworth, NJ USA.
View source version on businesswire.com: http://www.businesswire.com/news/home/20170605005417/en/
Contact:
Incyte
Media
Catalina Loveman
+1 302-498-6171
or
Investors
Michael Booth, DPhil
+1 302-498-5914
Link:
Information om Business Wire
Følg pressemeddelelser fra Business Wire
Skriv dig op her og modtag pressemeddelelser på mail. Indtast din mail, klik på abonner og følg instruktionerne i den udsendte mail.
Flere pressemeddelelser fra Business Wire
I vores nyhedsrum kan du læse alle vores pressemeddelelser, tilgå materiale i form af billeder og dokumenter, og finde vores kontaktoplysninger.
Besøg vores nyhedsrum