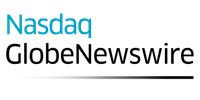 Crown Bioscience
CrownBio Completes Validation of Prostate Cancer Patient-Derived Xenograft (PDX) Models
Unique well-characterized prostate models derived from castration resistant and hormone sensitive primary tissue now available for studies
SAN DIEGO, Sept. 26, 2018 (GLOBE NEWSWIRE) -- Crown Bioscience, a global drug discovery and development services company providing translational platforms to advance oncology, inflammation, cardiovascular and metabolic disease research, has announced the addition of unique, well characterized, fully annotated patient-derived xenograft (PDX) models of prostate cancer.

Prostate cancer is the second most common cancer in males, impacting more than 1 million new patients worldwide each year. The disease has long been underrepresented at the preclinical modeling stage of drug development, due to the difficulty in establishing PDX models. CrownBio is committed to providing clinically relevant solutions for diseases with high unmet need.
PDX are the most translatable preclinical models currently available, directly derived from patient tissue and reflecting the variability and heterogeneity seen in patient populations. They also represent the tumor microenvironment (TME) more accurately than in vitro options, particularly when transplanted orthotopically, therefore they are the model of choice for preclinical drug discovery and development. CrownBio's goal is to recapitulate the diversity and complexity of human cancer biology in the laboratory.
"The biopharmaceutical research community has been lacking in well-characterized prostate cancer PDX models. They are extremely difficult to generate and grow in mice due to multiple issues," said Dr. Henry Li, SVP of Global Scientific Research and Innovation. He continued; "I am very excited to announce the successful validation of models derived from both castration resistant and hormone sensitive primary tissue to add to our extensive collection of more than 2,500 PDX models."
"At CrownBio we have dedicated significant efforts to the development of these models. We will continue to invest in a diverse collection of models that represents patient populations from different backgrounds globally. Due to their unique nature, we anticipate high demand for these clinically relevant models," commented Dr. Jean-Pierre Wery, CEO of Crown Bioscience.
To learn more about the CrownBio portfolio of in vivo and in vitro prostate cancer models, visit: https://www.crownbio.com/prostate-cancer-preclinical-models
About Crown Bioscience Inc.
CrownBio  is a global drug discovery and development solutions company providing translational platforms to advance oncology, inflammation, cardiovascular and metabolic disease research. With an extensive portfolio of relevant models and predictive tools, CrownBio enables clients to deliver superior clinical candidates.
Media Enquiries:
Jody Barbeau
Crown Bioscience Inc.
marketing@crownbio.com
Subscribe to releases from Globenewswire
Subscribe to all the latest releases from Globenewswire by registering your e-mail address below. You can unsubscribe at any time.
Latest releases from Globenewswire
In our pressroom you can read all our latest releases, find our press contacts, images, documents and other relevant information about us.
Visit our pressroom