City Takeover On Jersey Launch Day
September 17, Astralis revealed the anticipated new player jersey by Hummel. The event took place online with the launch of the brand new Astralis Shop. The orders started ticking in and to serve nearby fans as quickly as possible, Astralis teamed up with the food courier service Wolt to deliver the new jerserys in Denmark's two biggest cities.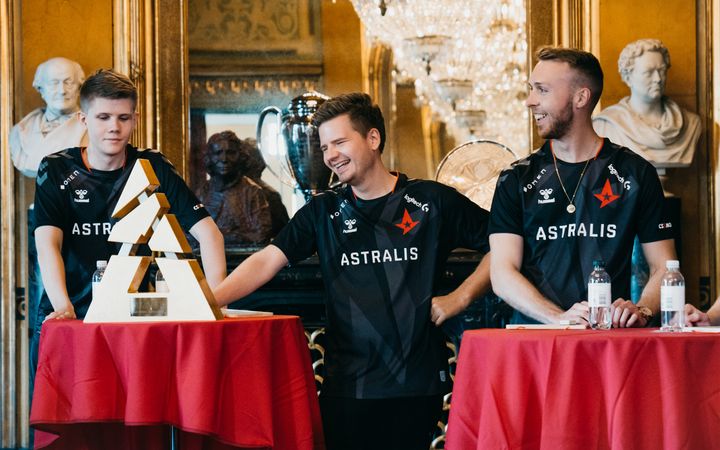 For people strolling around the center of Copenhagen it was obvious that September 17 was a day of Astralis. Børsen (The Danish Stock Exchange) was flying Astralis-falgs at the top of the tower to commemorate the long-lasting relationship between Astralis and The Danish Chamber of Commerce.
After the launch of the shop, the players went to the Royal Danish Theater to perform a livestream with quiz games and giveaways for thousands of viewers on Twitch, YouTube, and Facebook. Jerseys were sent out to the lucky winners but especially one giveaway took the internet by storm.
Peter "dupreeh" Rasmussen turned around in the middle of the giveaway-stream and picked up the BLAST Pro Series São Paulo trophy won in March, 2019. In an effort to give away something big to the fans, the Astralis entry-fragger threw the trophy into the pot of prizes.
The entire livestream is available to watch on Astralis YouTube for those of your who missed it.
The day was one for the history books and only the first chapter of Astralis' new identity and direction.