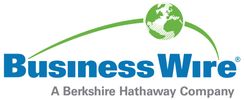 CHEN-CHIEN-JEN
3 Factors Contribute to Taiwan's Success Against COVID-19: Former VP
Ever wondered how Taiwan, despite its geographical proximity to China, managed to keep the COVID-19 at bay? Well, Taiwan's former vice president, Chen Chien-jen, has some answers.
This press release features multimedia. View the full release here: https://www.businesswire.com/news/home/20200713005239/en/
"I think there were three important factors that contributed to this: a prudent attitude in dealing with COVID-19, prompt actions in responding to different situations, and forward planning before a crisis," Chen said in a webcast program produced by the Talent Circulation Alliance and the American Institute in Taiwan June 24.
One example of these was Taiwan's learning of the situation in Wuhan, where the coronavirus was first detected in late 2019, from a bulletin board system in Taiwan and immediately screening passengers arriving from that city, Chen said.
Chen, an epidemiologist, said Taiwan also began taking measures to prevent hospital infections, enhanced contact tracing, and quarantined people who had close contact with confirmed cases.
In addition, the activation of the Central Epidemic Command Center to coordinate government response, the requisition of face masks, and the pre-positioning of medical supplies all contributed to Taiwan's success against COVID-19, Chen said.
Taiwan was able to increase its daily production capacity of surgical masks from 1.88 million to 20 million in just over a month.
The government's detailed explanation of its coronavirus prevention measures gave the public confidence in its ability to handle the situation, resulting in people abiding by government instructions, including washing hands frequently, wearing face masks, and following home quarantine rules, he said.
Chen, who served as Taiwan's health minister during the Severe Acute Respiratory Syndrome (SARS) outbreak in 2003, also stressed the importance of talent circulation in epidemic prevention cooperation.
"No country can combat any emerging communicable disease alone," Chen said.
During SARS, for example, Chen said Taiwan did not receive help from the WHO because of its ongoing exclusion from the U.N. special agency. Fortunately, with the assistance of 20 specialists sent by the U.S. Centers for Disease Control and Prevention, Taiwan was able to weather the health crisis, he said.
Meanwhile, the U.S. specialists brought back what they had learned from Taiwan and contributed to the setting of standard procedures in America in dealing with SARS, Chen said, "The world can be a better place if people cooperate with each other, circulate talent, and share technologies."
View source version on businesswire.com: https://www.businesswire.com/news/home/20200713005239/en/
Link:
Subscribe to releases from Business Wire
Subscribe to all the latest releases from Business Wire by registering your e-mail address below. You can unsubscribe at any time.
Latest releases from Business Wire
In our pressroom you can read all our latest releases, find our press contacts, images, documents and other relevant information about us.
Visit our pressroom