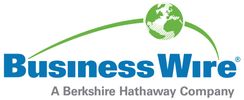 CGTN
CGTN: Xi Jinping conducts inspection tour in flood-hit Anhui Province
Chinese President Xi Jinping arrived in east China's Anhui Province for an inspection tour on Tuesday.
This press release features multimedia. View the full release here: https://www.businesswire.com/news/home/20200819005372/en/
Xi, also general secretary of the Communist Party of China Central Committee, visited the floodgate of the Wangjiaba Dam on the Huaihe River and other flood-hit areas in Funan County, Fuyang City. He also went to a "zhuangtai," a residential structure built on raised ground at a higher elevation that functions as a haven from river floods.
Since June, Anhui has been ravaged by floods and landslides caused by incessant heavy rains.
The president also met with local officials and residents and learned about flood prevention and disaster relief work and the progress of recovery efforts.
This is President Xi's latest inspection tour this year, following his visits to Yunnan Province , Beijing Municipality , Hubei Province , Zhejiang Province , Shaanxi Province , Shanxi Province , Ningxia Hui Autonomous Region and Jilin Province .
People-centered efforts
"I have always been concerned about the people in flood-stricken areas," Xi said while meeting locals, adding that he felt ease after seeing villagers had a place to live and had restarted production.
Severe rainstorms have hit many regions in China this summer, triggering flooding of rivers. According to the Ministry of Emergency Management (MEM), 54.8 million people in 27 provincial-level regions have been affected.
Chinese leaders have called for unrelenting efforts to ensure the safety of people's lives and property.
During a CPC leadership meeting on July 17, President Xi stressed putting people's lives and property first and taking more forceful measures to do well in flood control and relief work.
China has made all-out efforts in flood control and disaster relief with massive mobilization, evacuations and a top-level emergency response in several hard-hit provinces.
Through the nationwide joint efforts, the MEM said, the number of deaths and missing due to floods fell by 53.9 percent from with the national average of the past five years. The number of evacuated people increased by 36.7 percent, the ministry added.
Enhance capabilities to cope with natural disasters
Noting that China has fought against natural disasters for thousands of years, Xi on Tuesday also urged respect for nature, harmony between humans and nature and efforts to improve capabilities to cope with natural disasters.
"We should modernize our ability to prevent and combat natural disasters in our effort to build a modern socialist country in an all-round way," Xi added.
Hailed as the "most important floodgate on the Huaihe River," the floodgate of the Wangjiaba Dam sets a good example of China's flood preparation.
The floodgate, built in 1953 was opened for the 16th time on July 20 to store water, intercepting 375 million cubic meters of potential floodwater by July 23 when it was closed.
The CPC leadership meeting on July 17 also stressed that China needs to comprehensively enhance its disaster prevention capability and will include capacity building on disaster prevention in its 14th Five-Year Plan covering the period 2021-2025.
View source version on businesswire.com: https://www.businesswire.com/news/home/20200819005372/en/
Social Media:
https://www.facebook.com/ChinaGlobalTVNetwork/
Subscribe to releases from Business Wire
Subscribe to all the latest releases from Business Wire by registering your e-mail address below. You can unsubscribe at any time.
Latest releases from Business Wire
In our pressroom you can read all our latest releases, find our press contacts, images, documents and other relevant information about us.
Visit our pressroom